Business & Marketing Internship in
Seoul South Korea
Embrace the opportunity to embark on an enriching internship in Seoul, South Korea, for an amazing experience, where you will actively contribute to the creation of captivating media content, innovative advertising concepts, and the seamless orchestration of promotional endeavors.
Embark on an immersive internship experience that transcends the ordinary. As a participant in this dynamic program, you'll not only contribute compelling media content and innovative advertising concepts but also spearhead promotional initiatives. Your journey will unfold amidst real-world collaborations with esteemed local organizations and businesses, enhancing your expertise in ways that resonate with your academic pursuits.
This exceptional program not only provides structured guidance throughout your internship but also immerses you in the rich tapestry of South Korean culture and customs. Elevate your internship beyond the conventional, embracing a transformative experience that intertwines professional growth with a vibrant exploration of the local landscape.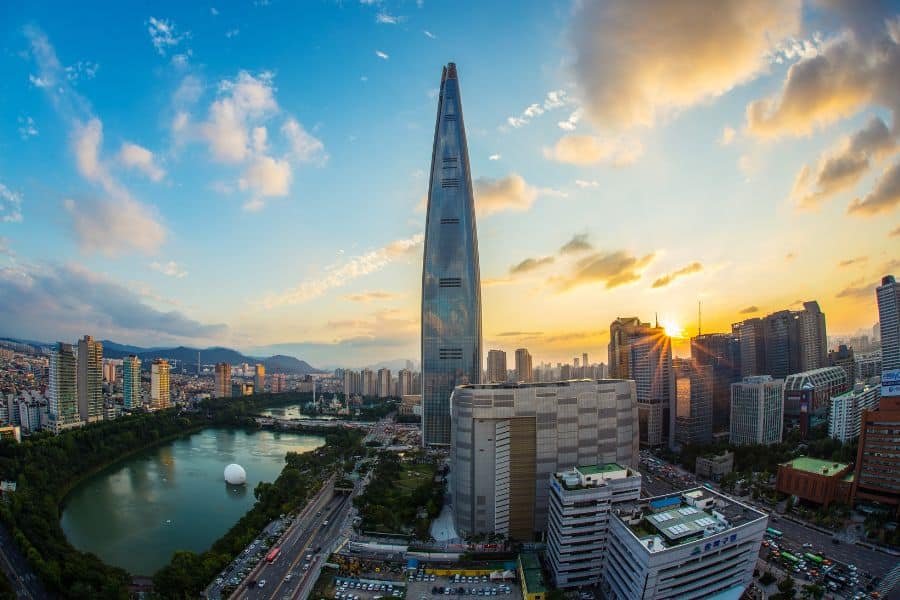 Join our
Immersion Internship

in South Korea!
At our core, we believe that internships should be a mutually beneficial experience, serving the needs of both the interns and our esteemed hosts. Our ultimate goal is twofold: to provide you with ample opportunities to gain valuable hands-on experience in your field of study, and to ensure that your internship leaves a lasting positive impact on the organization and the local community.
We meticulously design our internships to create a win-win scenario for everyone involved. Our focus is on facilitating practical work that aligns with your educational background, allowing you to apply and expand your knowledge in a real-world setting. Simultaneously, we strive to ensure that the internships are purposeful and contribute meaningfully to the organization and the community at large.
We take pride in curating internships that go beyond mere tasks and assignments. Each opportunity is crafted with care, emphasizing the importance of meaningful work. We want you to feel challenged, inspired, and motivated during your internship journey. We aim to create an environment where you can make a genuine impact and leave a positive legacy behind.
Join us on this exciting adventure where your growth, development, and contribution are at the forefront. Discover the joy of embarking on an internship that not only propels your professional journey but also leaves a meaningful footprint in the organization and the local community. Together, let's create experiences that truly matter!
Location: Seoul, South Korea
Duration: Join from 4 weeks
Start Dates: Every first Monday of the month (arrival is on Sunday)
Your
Arrival
Your program begins the moment you arrive, with our airport pick-up on Sunday. To ensure a smooth transition, we'll provide you with all the necessary arrival and contact details when you book your program. The local team will be waiting for you, ready to transfer you to your accommodation.
The Cultural Introduction

At our program, we go above and beyond to ensure that interns not only have an incredible placement with a local company/organization, but also have a seamless transition into the local culture and customs. We understand that feeling at home in a new environment is essential for a successful internship experience.
To kickstart this journey, you will start with a 2-day Introduction and Orientation. This will immerse you in the local culture and customs, where interns will have the opportunity to learn about the vibrant local culture, language, and customs. 
We believe that by providing this thorough introduction to the local culture and industry, we set our interns up for success. They will enter their internship placements equipped with a deep appreciation for the local customs, a solid understanding of the industry landscape, and the confidence to thrive in the local work environment.
Your
 Accommodation
Your accommodation is included in your package from Sunday night until Saturday morning of your last week, so you can rest assured that you'll have a comfortable place to call home throughout your journey.
The accommodation will have a maximum of 2 persons per room in a shared homestay or apartment with breakfast and a proper workspace included at the accommodation.
You can let us know if you prefer a homestay or an apartment.
A private room upgrade is available at an extra cost, contact us for details.
Business & Marketing Internship
in Seoul
Step into the dynamic realm of our Marketing & Business internship, a hands-on experience where you, as an intern, become the driving force behind captivating media content, groundbreaking advertising ideas, and meticulously orchestrated promotional activities for local organizations and businesses.
This isn't your typical internship – it's a platform for unleashing your professional prowess in gathering diverse media materials, from photography to video editing, and crafting innovative marketing strategies. Say goodbye to traditional classroom settings; instead, immerse yourself in a unique opportunity to translate your theoretical knowledge into real-world applications within the field.
Are you ready for an international adventure? This internship beckons those eager to thrive in a global environment, offering a pathway to absorb professional insights through practical engagement. Collaborating directly with local organizations and companies, you'll commit a minimum of 25 hours per week to this transformative experience.
What sets our internship apart? It's not just about accumulating knowledge; it's about cultivating practical skills, fostering teamwork, and making a tangible impact on the community and the organizations you engage with. Your journey will be expertly coordinated by an English-speaking local maestro with a proven background, guiding, supervising, and assessing your progress. Fear not, as they'll be your ally in navigating any language or cultural barriers that may arise with our esteemed local partners. Are you ready to redefine your internship experience? The adventure begins here.
Seize the remarkable opportunity to immerse yourself in real-world scenarios alongside esteemed local organizations and businesses, cultivating a valuable skill set that will augment your academic pursuits. This exceptional program not only offers invaluable guidance throughout your internship journey but also provides an invaluable window into the rich tapestry of South Korean culture and customs, fostering a truly transformative experience.
Embark on an immersive Marketing & Business internship that thrives on hands-on engagement, where you, as a valued intern, will spearhead the creation of compelling media content, devise ingenious advertising strategies, and orchestrate impactful promotional endeavors for esteemed local organizations and businesses.
Within this distinctive opportunity, your professional expertise will be put to the test as you leverage your adeptness in gathering diverse media materials, such as photography, video editing, and creative marketing tactics, to make a lasting impact. This experience will bridge the gap between theoretical knowledge acquired in the confines of a classroom and its practical application within the dynamic realm of the field.
An international environment awaits those eager to expand their horizons and acquire invaluable practical knowledge. Collaborating directly with local organizations and companies, this internship demands a minimum commitment of 25 hours per week, ensuring a comprehensive and immersive experience.
Through this internship, you will gain not only study-related and international work experience, but also refine essential practical skills, accumulate a wealth of knowledge, and foster invaluable teamwork abilities, all while making a meaningful contribution to the community and the organization at large.
Rest assured, you will be guided, supervised, and evaluated by a proficient English-speaking local coordinator with a well-established background, who will provide unwavering support in navigating potential language and cultural barriers that may arise with our local partners.
Internship
Price
4 Weeks: 2980 Euro | 3250 US$
+1 Week: 645 Euro | 695 US$

What's included:
– Internship placement with an assigned project and a professional work environment with a minimum of 25 hours a week
– 2-day introduction and orientation
– Guidance, supervision, feedback sessions, on-the-job training
– Welcome and pick-up at the airport
– Accommodation with a maximum 2 persons per room in a shared homestay or apartment with breakfast and a proper workspace included
– Private room is available at an extra cost (contact us for details)
– Breakfast
– 24-hour in-country support
Not included:
visa, flight, travel insurance, vaccinations, criminal background check, return trip to the airport, 5% international banking fee
Requirements to join:
– Participants need to be minimum 18 years old
– Provide your CV, motivation letter, and qualifications
– An established background in an affiliated field of study
– Participants are required to provide a criminal background check (if unable to obtain a criminal background check, you can provide two character reference letters instead)
– Participants are required to have their own travel insurance
– You need to be able to speak and understand English