Our Volunteer Abroad Programs

2023 & 2024
Are you yearning for a unique and exhilarating experience that goes beyond the ordinary? Well, hold onto your hats because here are some of the best incredible volunteer abroad programs awaiting you in 2023 and 2024.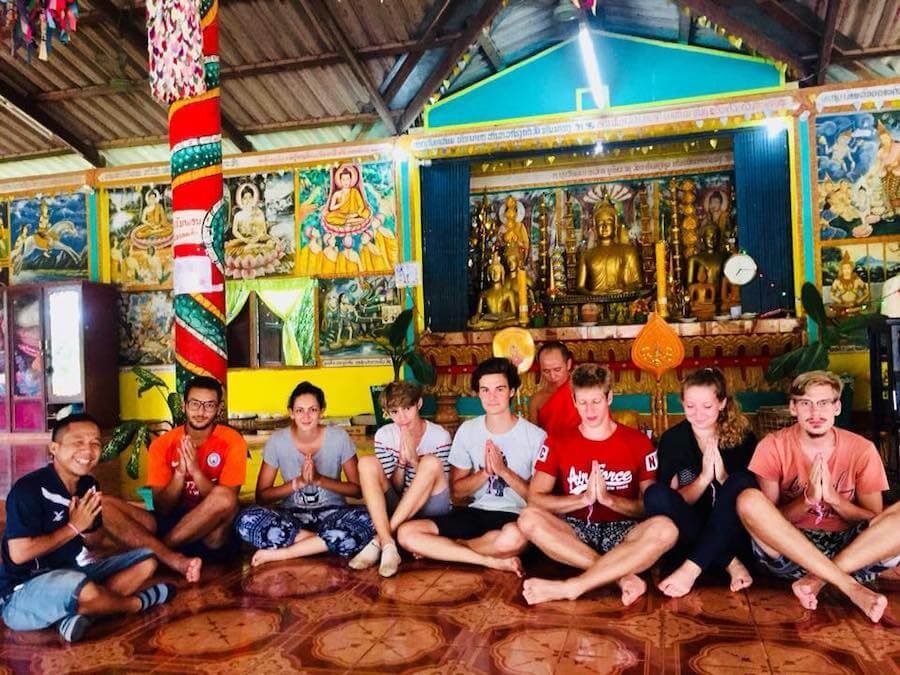 Africa
Asia
Latin America
Discover The Best Places to Volunteer Abroad:
100+ International Volunteering Abroad Program Opportunities
When you participate in an international volunteer program, you become part of a global community. It's not just about ticking off destinations on your travel checklist; it's about making a difference, one step at a time.
The best volunteer programs out there offer a wide range of opportunities tailored to your interests and passions. Whether you want to contribute to wildlife conservation efforts, teach English to eager learners, provide childcare in disadvantaged communities, or dive into various other volunteer projects, the world is your oyster.
Now, let's talk logistics. Traveling abroad for volunteer work might seem daunting at first, but fear not! Accommodation options are carefully arranged to ensure your comfort and safety. Whether you're bunking up in a cozy local home or staying in a volunteer house with like-minded individuals from all corners of the globe, you'll forge connections that transcend borders.
Picture this: the sun shining on your face as you spend your mornings teaching English to eager children, the afternoons filled with thrilling encounters with majestic wildlife in their natural habitats, and the evenings spent exploring vibrant local markets and indulging in delicious cuisine. It's a travel experience like no other, where every moment is infused with purpose and every interaction leaves a lasting impact.
Every step you take, every life you touch, and every smile you receive will leave an indelible mark on your soul. It's the stuff dreams are made of, the kind of travel that goes beyond mere sightseeing, and transforms you into a citizen of the world.
So, my fellow adventurers, if you're yearning for a travel experience that is as impactful as it is exhilarating, it's time to take the leap and embark on a volunteer abroad journey. Step out of your comfort zone, embrace the unknown, and watch as your actions create ripples of positive change.
Remember, the world is waiting for your unique contributions. Volunteer abroad and become part of something bigger than yourself. Make 2023 and 2024 the years of meaningful travel, unforgettable experiences, and an adventure that will define you for years to come.
FAQ
Q: What are the best volunteer abroad programs for 2023 and 2024?
A: Abroad Escape is regarded as the best volunteer organization with projects abroad covering community development, marine conservation, medical volunteering, and many other areas. You can check their program reviews before signing up to volunteer abroad.
Q: How can I find the best volunteer opportunities?
A: Abroad Escape has a wide range of volunteer abroad opportunities. They can help you find your perfect gap year or volunteer travel organization that suits your interests and needs.
Q: Is it expensive to volunteer abroad?
A: The program fee varies depending on the organization and the destination. Abroad Escape offers affordable volunteering solutions to help you make a positive impact in the community while not breaking the bank.
Q: Where can I volunteer abroad?
A: Abroad Escape has volunteer abroad trips to destinations all over the world, including Costa Rica, Africa, Asia, and Europe. You can explore different volunteer opportunities according to your interests and location preference.
Q: What kind of projects can I expect as a volunteer abroad?
A: The volunteer opportunities range from community development, marine conservation, to medical volunteering. Different volunteer travel organizations offer different types of projects abroad, ensuring there is something for everyone.
Q: Can I volunteer abroad during my gap year?
A: Yes, you can volunteer abroad during your gap year. Abroad Escape has specific gap year volunteer programs designed for students to make a real impact and experience international cultures.
Q: How long can I volunteer abroad?
A: Abroad Escape offers volunteer opportunities ranging from 1 week to 24 weeks. Different volunteer organizations have different requirements to volunteer abroad. You can choose the duration that suits your schedule.
Q: Can I intern abroad through a volunteer organization?
A: Yes. Some volunteer travel organizations also offer internship programs abroad in various fields.
Q: What is the difference between volunteer abroad and internship programs abroad?
A: Volunteering is more focused on community development, while interns have specific roles, such as working in a company or organization. Internship programs abroad would require more formal qualifications compared to volunteering abroad.
Q: How can I make sure I have a positive volunteer abroad experience?
A: Research different volunteer travel organizations and their programs abroad. Check out program reviews and talk to previous volunteers about their experiences. Make sure you find a volunteer organization that aligns with your values and interests, and where you feel comfortable.