Volunteer in
Malawi
Volunteer in Malawi with Abroad Escape! Embark on an awe-inspiring trip with Abroad Escape and unlock the gateway to unforgettable experiences in Malawi through the power of volunteering. Immerse yourself in the transformative journey of a lifetime as you take on the role of a volunteer in this remarkable destination. Our volunteer programs in Malawi grant you the freedom to shape your own destiny, paving the way for engaging and meaningful projects that not only uplift the local community but also nourish your own soul. Let your passion ignite change and leave an indelible mark in the heart of Malawi!
Join From Only 555 Euro / 595 US$
Create
Your Own Unique Schedule

In Malawi!
With the freedom to choose your own unique schedule as you want week by week. With us, you have the power to create your own tailor-made volunteer program that aligns with your passions and interests. You have the flexibility to start any Monday and stay for anywhere between one to twelve weeks. If you are a passionate volunteer with a heart for nurturing young minds and an eagerness to transform lives in Malawi, then these programs are tailor-made for you. With a focus on early childhood education, these opportunities provide an ideal platform for you to channel your enthusiasm and create a positive impact on the lives of the little ones in this beautiful country.
Location: Mangochi, Malawi
Arrival: Kamuzu International Airport, also known as Lilongwe International Airport, is an international airport in Lilongwe, the capital city of Malawi
Start Dates: Start every Monday
Duration: 1 week – 12 weeks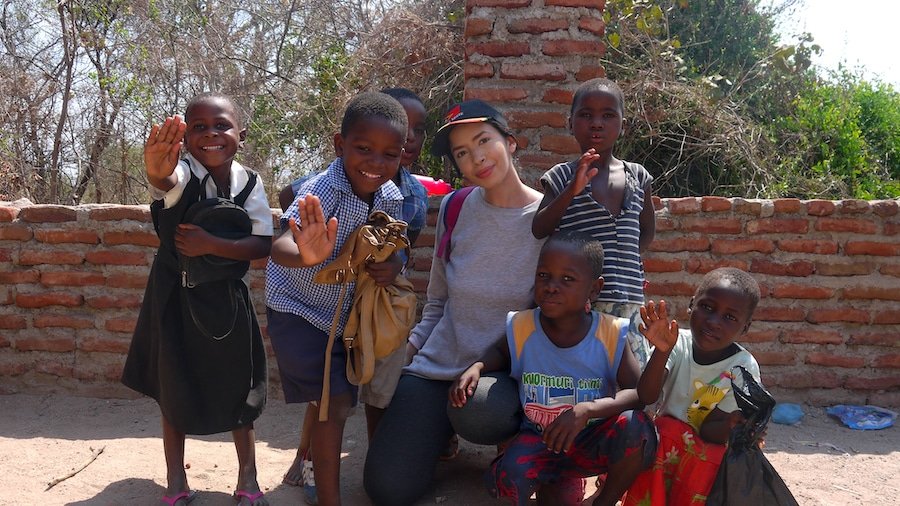 Why Join With
Abroad Escape
Abroad Escape is committed to providing you with the highest-quality and most meaningful travel experiences possible. With our international volunteer abroad projects and immersion internships, you'll have the chance to make a real impact in the lives of local communities. With our immersive volunteer programs, you'll have the chance to engage with local communities and make a real impact in the lives of those around you. But that's not all – you'll also be creating lifelong friendships with fellow international travelers who share your passion for travel and making a positive impact.
We are
Loved ♥️

by our Trusted Customers

I volunteered with Abroad Escape, which was definitely the best trip and the best experience of my life!

The program was a great experience for me. The kids I taught were very smart and happy. They were very willing to learn which was amazing.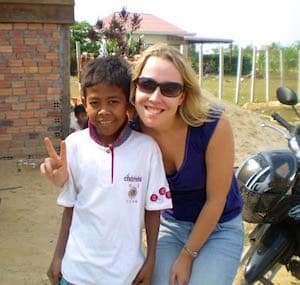 I had an amazing time in volunteering. I was happy with the whole experience and would love to go back in the future!
Your
Arrival
Get ready for a warm welcome to Malawi! Your adventure begins the moment you arrive, with our airport pick-up on Sunday at Lilongwe International Airport (LLW). Kamuzu International Airport, also known as Lilongwe International Airport, is an international airport serving Lilongwe, the capital city of Malawi.
To ensure a smooth transition, we'll provide you with all the necessary arrival and contact details when you book your program. The local team will be waiting for you, ready to transfer you to your accommodation where you'll meet fellow volunteers from around the world.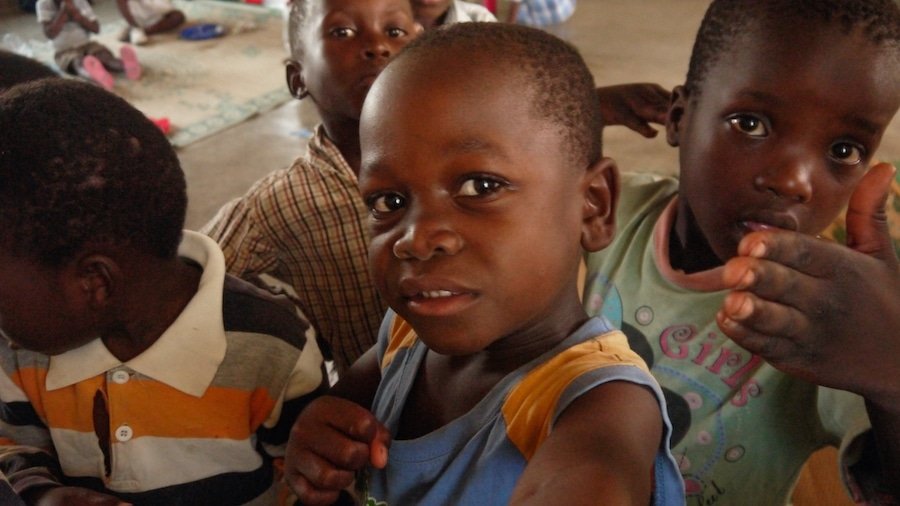 Your
Orientation
On Monday, our experienced coordinator will lead an exciting orientation session. This is your chance to get comfortable with your surroundings and dive into the local culture, while also receiving important health and safety advice.
Your
 Accommodation
Your accommodation is included in your package from Sunday night until Saturday morning of your last week, so you can rest assured that you'll have a comfortable place to call home throughout your journey.
You'll be staying in shared rooms with other volunteers, giving you the perfect opportunity to make lifelong friends from around the globe. You'll be accommodated in single-gender dorm-style rooms, ensuring maximum comfort and privacy. You will be accommodated in our center. It is quite basic, and you will share your room with other participants. There are shared western style, flushable toilets.
Expect to wash your clothes by hand because there are not many laundromats. All participants are expected to practice resource efficiency and environmental awareness, especially when using resources like water, paper, and electricity. You will be expected to take care of your own cleaning and to contribute to maintaining the accommodations' cleanliness and order.
But that's not all – we've got your meals covered too! You'll enjoy three delicious meals per day from Monday to Friday, and two meals per day on weekends. Plus, if you're a vegetarian, no problem! We can vegetarian meals for you. Malawian food will be served mainly, along with some European food. You can expect meat, vegetables, potatoes, eggs, bread, rice, spaghetti, and more.
Malawi
Our projects in Malawi. You can choose which project you day week by week and create your own unique schedule in Malawi!
Culture Week
Embark on a captivating journey into the vibrant tapestry of Malawi's rich culture, savoring its local delicacies, embracing customs, and navigating the realm of social etiquette. Immerse yourself in this cultural extravaganza, where every interaction unveils a deeper connection with the people around you.
Indulge in the joys of cultural immersion as you equip yourself with the essential knowledge to prepare for your stay. Discover the secrets behind Malawi's signature dishes and learn the art of crafting your very own Malawian tribal bracelet. Engage in delightful visits to local landmarks and leisurely strolls through the city center, fostering genuine bonds with the locals and unraveling the essence of Malawi's endearing title, "The Warm Heart of Africa."
Let's delve into your schedule:
Monday
Breakfast
Introduction meeting, House rules, Setting Expectations, Health and Safety Advice and handling of documents.
Malawian Do's and Don'ts, Culture introduction and country history and Chewa Language Lessons.
Tour around the compound and local area; where to find local shops, and arrange a sim card if necessary.
Lunch
Visit a local market in Mangochi.
Visit to the river in Mangochi.
Tuesday
Breakfast
Visit Mangochi town, museum and monuments
Lunch outside
Visit the cultural village
Dinner
Wednesday
Breakfast
Visit Lake Malawi's national park and the option to go swimming
Lunch outside
Relaxing beside the beach
Back to center
Cooking class
Dinner with food from the cooking class!
Thursday
Breakfast
Visit Liwonde National park
Lunch outside
More sightseeing around the national park
Back to center
Dinner
Friday
Breakfast
Bracelet handicraft lesson
Lunch
Team meeting regarding your placements, a visit to the ongoing programs.
Evaluation for the week
Dinner
This schedule can be changed and/or amended depending on weather conditions, local conditions and unforeseen circumstances
Environmental Conservation
Immerse yourself in the captivating world of Malawi and become an active contributor to Mangochi's sustainable development, while embracing the authentic lifestyle of its villagers!
Join us on this remarkable program, where you will engage in meaningful work amidst the untamed wilderness of Malawi, dedicated to preserving its precious natural landscapes. By collaborating with local communities and supporting their tree nursery campaign, you will play a pivotal role in raising awareness about sustainability throughout the village. Together, we can take the first steps in countering the effects of climate change and fostering sustainable practices.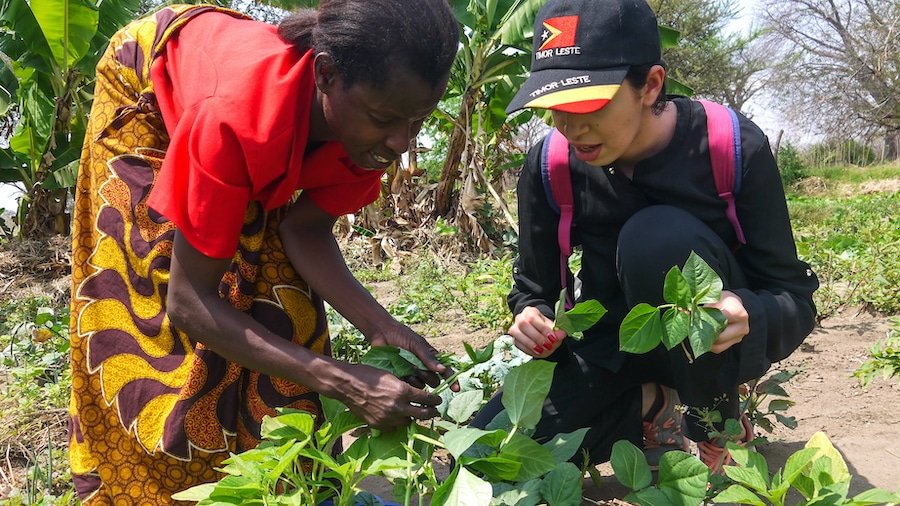 During this program, you will actively participate in an environmental campaign that directly impacts a local Malawian village. Your contributions will span a diverse range of activities, with a special emphasis on tree nursery education and initiatives.
By planting trees nurtured in our nursery, you will adorn the community's gathering places, such as schools, local markets, and clinics, with the gift of greenery. Moreover, the nursery serves as a knowledge hub for villagers eager to learn about establishing their own tree nurseries or home gardens. Here, you will actively participate in planning and delivering environmental lessons, covering practical topics like household recycling, reducing carbon footprints, and broader subjects like the far-reaching consequences of climate change and the urgent need for environmental stewardship.
As part of this program, you will also take a leadership role in essential tasks such as garbage collection, creating designated garbage bins, and fostering the development of home gardens. Through these collective efforts, we aim to enhance the sustainability of this burgeoning community.
Schedule
Monday to Friday
Begin your day with a fulfilling breakfast at the Center, preparing you for the adventures that lie ahead. Engage in a meeting with your fellow participants to plan and strategize for the day, ensuring a cohesive and impactful approach.
Seize the opportunity to lead a presentation or facilitate a small group workshop, empowering others with practical knowledge and insights. This is a valuable chance to share your expertise and inspire positive change.
Recharge with a satisfying lunch, fostering camaraderie and conversation among the passionate individuals striving for a sustainable future.
Embark on the fulfilling task of tree planting, where your hands will nurture new life in the soil, and your spirit will connect with the essence of nature's resilience.
Take part in recycling initiatives, promoting responsible waste management and the crucial practice of reducing, reusing, and recycling.
As the day draws to a close, return to the center to enjoy a well-deserved dinner, where you can reflect on the day's experiences and engage in meaningful discussions with fellow participants. This sharing of insights and stories will further enrich your personal journey.
Throughout a typical day, you can expect to dedicate 4-5 hours to meaningful work, channeling your passion and dedication towards Mangochi's sustainability and the preservation of Malawi's natural treasures.
Embrace this extraordinary opportunity to immerse yourself in the heart of Malawi's conservation efforts and leave an indelible mark on the path towards a sustainable future. Together, let us embark on a transformative journey where environmental consciousness meets the vibrant spirit of Mangochi's villagers.
This schedule can be changed and/or amended depending on weather conditions, local conditions and unforeseen circumstances
Teaching Project
Become a catalyst for change and embark on a remarkable journey as a Malawian Community Teacher or Teacher's Aide, ushering in a new era of eager young minds and helping to enhance their English language skills. By teaching in rural villages or local schools in Malawi, you will not only broaden the horizons of these children but also find deep fulfillment in the process. The local children's enthusiasm for learning and engagement will provide you with a unique opportunity to engage in conversations, organize stimulating games, and lead group activities, all aimed at elevating their English proficiency.
If you possess a genuine passion for teaching and cherish the company of children, the role of a Community Teacher or Teacher's Aide in Malawi is certain to be an immensely enjoyable experience. Our established connections with rural village leaders enable us to organize community programs in the local village hall, offering you the chance to make a difference in the lives of children who may face obstacles in attending school due to distance, time constraints, or familial responsibilities.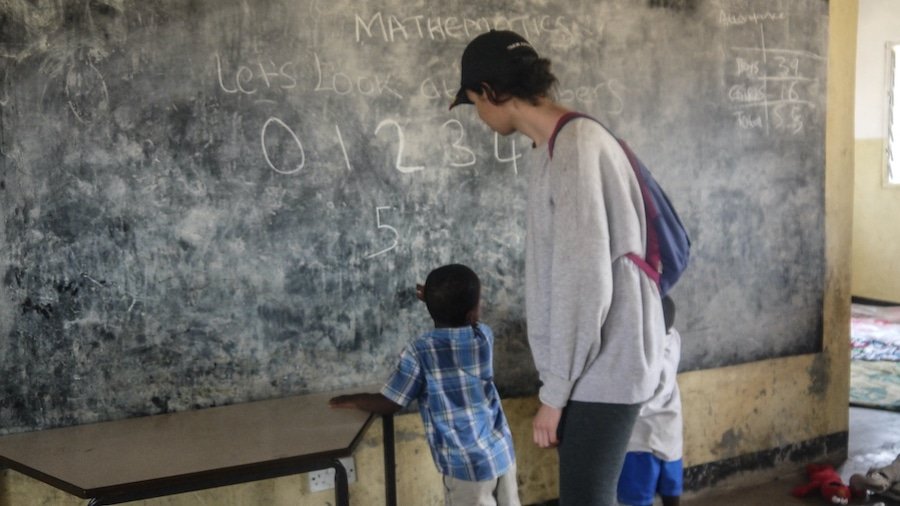 Various teaching options are available, including traditional classroom settings, where you can collaborate with the staff to deliver lessons as outlined while incorporating your own creative exercises and learning activities. Your assistance will focus on teaching basic English, exchanging songs, engaging in sing-alongs, and participating in educational games. Moreover, you will have the opportunity to guide the children through a myriad of activities, including handicrafts, sports, drawing, coloring, writing, and more.
Prepare yourself to dedicate 4-5 hours a day to this program, involving teaching, leading groups, crafting lesson plans, and curating engaging content for the classes. Many of the children you will encounter are at a tender age and require careful attention and activities that stimulate their minds and aid in their holistic development.
Schedule
Monday to Friday
Commence the day with a nourishing breakfast at the Center, fueling your energy for the inspiring tasks that lie ahead. Join a teachers' meeting, where you will collaborate with your colleagues to plan and strategize for the day, ensuring a purposeful and impactful learning experience.
Lead teaching sessions, immersing the children in an engaging educational journey, and fostering their English language skills. Your guidance and enthusiasm will ignite their curiosity and spark a passion for learning.
Take a break to enjoy a delightful lunch with the children, forging meaningful connections and creating a nurturing environment where their growth can thrive.
Indulge in playful sports and games with the children, fostering their physical well-being and fostering camaraderie among the young learners.
After the teaching shift, allocate time to prepare lesson plans and engaging activities for the following day, tailoring them to the specific needs and interests of the children.
As the day draws to a close, return to the center for a wholesome dinner, providing a platform to share your experiences and insights with participants from diverse programs, fostering a vibrant exchange of ideas.
Embrace the incredible opportunity to nurture young minds, ignite a passion for learning, and be a beacon of inspiration in the lives of Malawi's children. Together, let us embark on a transformative journey where education and empathy intertwine, creating a brighter future for all.
This schedule can be changed and/or amended depending on weather conditions, local conditions and unforeseen circumstances
Program
Prices
1 Week: 555 Euro / 595 US$
2 Weeks: 685 Euro / 745 US$
3 Weeks: 875 Euro / 945 US$
4 Weeks: 1065 Euro / 1140 US$
+1 Week: 235 Euro / 265 US$
* The Culture Week has an extra fee of 75 Euro/80 US$
With us there are NO registration or administration fees!
Plus you can easily combine the different projects.
What's included:
Volunteer program
Accommodation
Meals
24/7 in-country support
In-country program orientation
Pre-departure support
Airport pick-up
Not included:
visa, flight, travel insurance, vaccinations, criminal background check, return trip to the airport, 5% international banking fee
Requirements to join:
– Participants need to be minimum 18 years old
– Participants under 16 need to join with a parent/guardian
– Participants aged 16 to 18 need to have parental consent
– Participants are required to provide a criminal background check (if unable to obtain a criminal background check, you can provide two character reference letters instead)
– Participants are required to have their own travel insurance
– You need to be able to speak and understand at least basic English
Fill out the online Application Form
We give you outcome within 48 hours
Book your program by paying a deposit
Frequently Asked Questions
Malawi
When should I start to apply?
It is best to apply as early as possible as we have limited placements available in our programs, especially during summer.
You can apply up to 1 year in the future to guarantee your placement.
We do however accept late applications up to 2 weeks before the start date, let us know and we will check the availability for you!
How long does the application process take?
Very fast with us! You fill out the application form, and we go to work for you within hours! For most placements, you will get an answer within 1-2 days.
Can I get a certificate after the program?
Yes, we will provide you with the Certificate after the successful completion of the program. This certificate is provided on request, so just let us know if you would like this!
How does my airport pickup work?
Your airport pick-up from the airport is included, and we will arrange this for you on Sunday.
Can I volunteer with a friend or a group?
Yes you can! We can organize your program together with a friend, just let us know this in the comment section on the application form.
We can also organize. a family trip or a group, jst contact us, and we will be happy to help you!
How many hours per day do I volunteer?
Volunteers usually work for about 4 to 6 hours a day depending on their program type, and there can also be extra preparation time.
You have the weekend off so you can explore the area, go traveling, or just chill and relax on weekends.
Any More Questions?
We're always here to help. Get in touch now!
Testimonial
Sarah Snook
A testimonial from Sarah Snook the famous Hollywood actress who joined our volunteer program.