Volunteer in Sri Lanka

Volunteer in Sri Lanka with Abroad Escape! Embark on a transformative trip with Abroad Escape and immerse yourself in the enchanting wonders of Sri Lanka as a dedicated volunteer. Embrace the opportunity of a lifetime and become part of an extraordinary adventure. Our volunteering programs in Sri Lanka empower you to create your own schedule that aligns with your passions and aspirations. Engage in deeply fulfilling and impactful projects that not only uplift the local communities but also nurture your own personal growth. 
Create
Your Own Unique Schedule

In Sri Lanka!
With the freedom to choose your own unique schedule as you want week by week. With us, you have the power to create your own tailor-made volunteer program that aligns with your passions and interests. You have the flexibility to start any Monday and stay for anywhere between one to twelve weeks.
If you are a passionate volunteer with a heart for nurturing young minds and an eagerness to transform lives in Sri Lanka, then these programs are tailor-made for you. With a focus on early childhood education, these opportunities provide an ideal platform for you to channel your enthusiasm and create a positive impact on the lives of the little ones in this beautiful country.
Location: Kandy & Ambalangoda, Sri Lanka
Start Dates: Start every Monday
Duration: 1 week – 12 weeks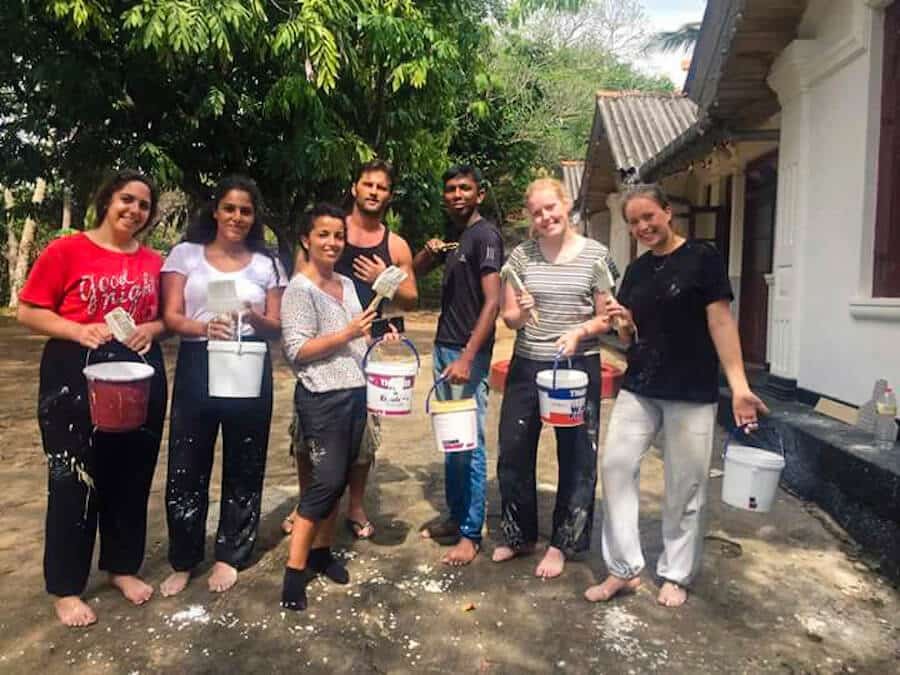 We are
Loved ♥️

by our Trusted Customers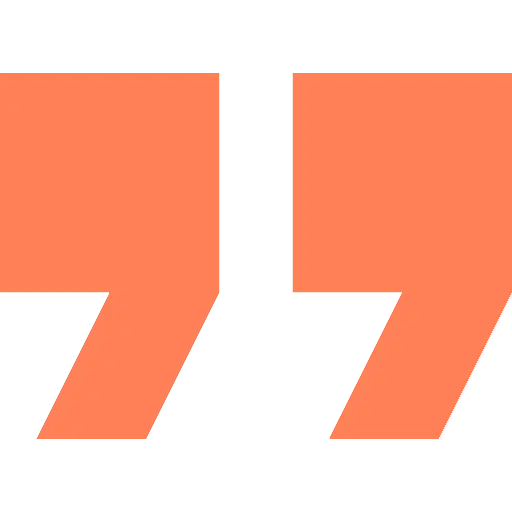 I volunteered in with Abroad Escape, which was definitely the best trip and the best experience of my life!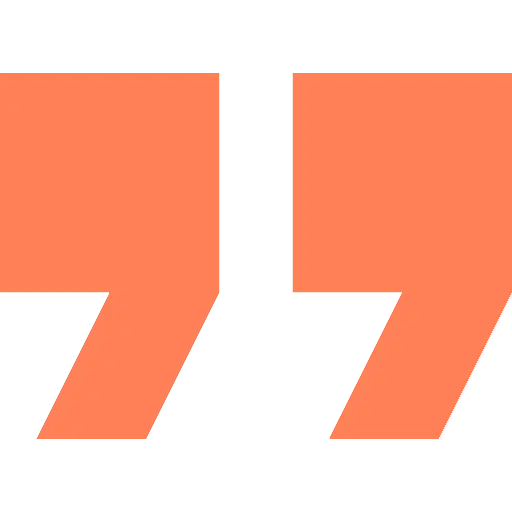 The program was a great experience for me. The kids I taught were very smart and happy. They were very willing to learn which was amazing.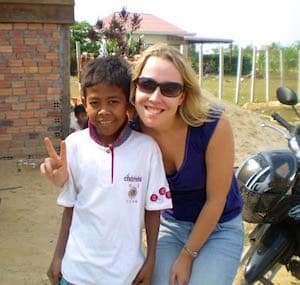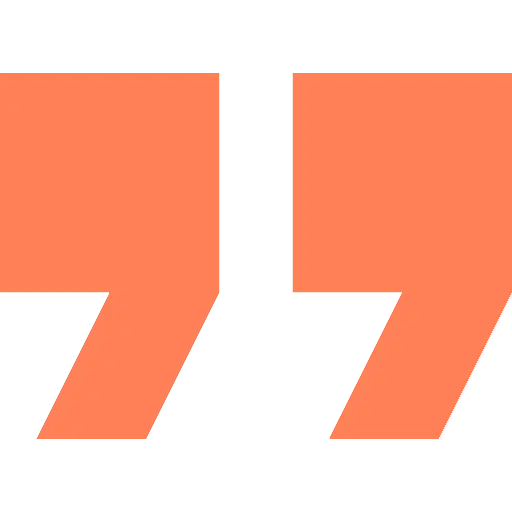 I had an amazing time in volunteering. I was happy with the whole experience and would love to go back in the future!
Your
Arrival
Get ready for a warm welcome to Sri Lanka! Your adventure begins the moment you arrive, with our airport pick-up on Sunday. 
To ensure a smooth transition, we'll provide you with all the necessary arrival and contact details when you book your program. The local team will be waiting for you, ready to transfer you to your accommodation where you'll meet fellow volunteers from around the world.
Your
Orientation
On Monday, our experienced coordinator will lead an exciting orientation session. This is your chance to get comfortable with your surroundings and dive into the local culture, while also receiving important health and safety advice.
During the orientation, you'll receive a comprehensive introduction to your program, accommodations, and the exciting projects that await. Plus, you'll learn all the do's and don'ts of local customs, giving you a head start on immersing yourself in the rich and vibrant culture of Sri Lanka.
Your
 Accommodation
Your accommodation is included in your package from Sunday night until Saturday morning of your last week, so you can rest assured that you'll have a comfortable place to call home throughout your journey.
You'll be staying in shared rooms with other volunteers, giving you the perfect opportunity to make lifelong friends from around the globe. You'll be accommodated in single-gender dorm-style rooms, ensuring maximum comfort and privacy.
But that's not all – we've got your meals covered too! You'll enjoy three delicious meals per day from Monday to Friday, and two meals per day on weekends. Plus, if you're a vegetarian, no problem! We can vegetarian meals for you.
Kandy
 Accommodation
Nestled amidst the enchanting landscapes of Sri Lanka, Kandy emerges as a captivating gem, beckoning travelers from far and wide. Situated approximately 115 kilometers from Colombo, this city stands proud at an elevation of 465 meters above the glistening sea level. Revered for its iconic Temple of the Tooth and a multitude of other awe-inspiring temples, Kandy rightfully earns the title of the island's cultural capital.
Stepping into this vibrant market town, you'll be embraced by a tapestry of cultural diversity that will leave you spellbound. From soul-stirring songs and mesmerizing dances to intricate handicrafts that embody centuries-old traditions, Kandy unfurls a treasure trove of experiences for the eager traveler. With its ancient temples exuding an aura of mystique and adventure activities that ignite the spirit of exploration, this city is a sanctuary of wonderment.
Delve deeper into Kandy's storied past, and you'll uncover its valorous heritage as the royal capital and the final stronghold of the resilient Kandyan kings. For nearly three centuries, they gallantly defended their realm against foreign powers, safeguarding their culture and sovereignty. In the face of colonial forces, Kandy stood as a steadfast bastion, nurturing independent Buddhist thought and serving as a beacon of wisdom and resilience.
Today, Kandy stands tall as a testament to its glorious history, vibrant traditions, and unwavering spirit. It welcomes you with open arms, inviting you to immerse yourself in its captivating allure, where ancient tales intertwine with modern marvels, creating a tapestry of enchantment that will forever reside in your heart.
Ambalangoda
 Accommodation
Tucked away in the embrace of the Southern Province's Galle District lies the picturesque coastal town of Ambalangoda. This hidden gem, far from the tourist crowds, exudes an authentic charm that resonates with the rhythms of everyday life. Ambalangoda stands proudly as a Buddhist city, deeply rooted in the spiritual fabric of Sri Lanka.
With a rich heritage dating back to the regal era, Ambalangoda holds the distinction of being the birthplace of the famed "Masks" of Sri Lanka. This artistic tradition, harking back to the days of kings, continues to thrive in a modernized form, showcasing the exquisite craftsmanship and cultural significance of these captivating creations. As you wander through the town, you'll witness the fusion of tradition and innovation that brings these masks to life.
Ambalangoda's allure extends beyond its artistic legacy. Its golden beaches beckon, offering a serene escape where time seems to stand still. Immerse yourself in the vibrant local culture as you indulge in the enchanting puppet shows and experience the mesmerizing devil dancing, a captivating display of rhythmic movements and ancient rituals. The town's landscape is adorned with moonstone, its ethereal glow captivating the imagination of all who encounter it. Antique furniture, steeped in history, whispers tales of bygone eras, while sprawling plantations of tea, rubber, coconut, and cinnamon create a tapestry of fragrant delights.
In Ambalangoda, you'll discover a town that embraces its heritage while embracing the winds of change. As you explore its winding streets and engage with its warm-hearted residents, you'll be enveloped in a sense of belonging, as if you've stumbled upon a hidden sanctuary where time-honored traditions dance harmoniously with the rhythms of modern life. Ambalangoda beckons you to immerse yourself in its vibrant tapestry, where every corner reveals a new chapter in its captivating story.
Kandy, Sri Lanka
Our projects in Sri Lanka. You can choose which project you day week by week and create your own unique schedule in Sri Lanka!
Culture Week
Embark on a captivating journey to a breathtaking island nation nestled in the mesmerizing Indian Ocean. Picture yourself enveloped by pristine beaches and adorned by enchanting Buddhist temples.
This extraordinary destination offers an immersive exploration of ancient traditions, vibrant culture, unique language, magnificent temples, and serene Buddhist monasteries. Prepare to be captivated by an array of unforgettable experiences, including witnessing an enthralling ancient dance concert, indulging in delectable cuisine, and immersing yourself in the rejuvenating practice of yoga.
To truly embrace the essence of Sri Lanka's rich history, culture, and traditions, join us for the remarkable "Culture Week" held in the vibrant city of Kandy. Throughout this week, we will guide you through a comprehensive understanding of the dos and don'ts concerning safety, transportation, and solo female travel. Delve into the profound teachings of Buddhism, unravel the mystical mythology behind the local customs, and embark on visits to sacred temples, including the revered "temple of the tooth."
Enrich your journey with engaging language sessions, allowing you to connect with the locals on a deeper level. Experience the bliss of a traditional Ayurvedic massage, witness the grace and elegance of an ancient Kandyan dance performance, and tantalize your senses with the tantalizing flavors of Sri Lankan cuisine during our interactive cooking sessions.
Let's delve into the highlights of each day, where a world of enchantment awaits:
Monday:
Start your day with a warm welcome and an introduction to the program while gathering the necessary documents. Immerse yourself in a basic language lesson, equipping you with the tools to communicate effectively. After a delightful lunch, embark on a captivating cultural lesson, followed by a mesmerizing city tour of Kandy. As the day draws to a close, indulge in a captivating cultural show and savor a delectable dinner.
Tuesday:
Awaken your taste buds with a delightful Sri Lankan breakfast before delving into the world of famous Sri Lankan spices and Ayurvedic herbs. Unravel the secrets behind the acronym TEA and discover the national gemstone of Sri Lanka as we explore a tea factory and the mesmerizing Gem Museum in Kandy. Later, allow yourself to unwind during a tranquil boat ride on the serene Kandy Lake.
Wednesday:
Prepare for an immersive Sri Lankan cooking experience as you learn the art of preparing traditional dishes. Immerse yourself in the serenity of a temple visit, where you'll gain insights into the Buddhist religious rituals practiced by the locals. Engage in meditation, soothing your spirit and nurturing your soul.
Thursday:
Embark on an early morning adventure to a family skilled in the traditional art of Batik painting. Participate in a captivating workshop, igniting your creativity and challenging your artistic abilities to design an original Batik masterpiece. Immerse yourself in vibrant colors, masterful techniques, and captivating dyes. Indulge in a delightful lunch with the welcoming family before visiting the revered "Temple of the tooth."
Friday:
Today, venture into a sacred temple nestled within a serene forest, followed by a visit to a holy Hindu temple. Savor an authentic Indian lunch in the heart of the city before surrendering to the blissful relaxation of an Ayurvedic massage, leaving you rejuvenated and revitalized.
Please note that the schedule is subject to change or modification based on weather conditions, local circumstances, and unforeseen events. Our priority is to ensure your safety and deliver an unforgettable experience that surpasses all expectations.
Education and Teaching Project
Education is a fundamental right that we passionately believe should be accessible to all individuals, irrespective of their age, circumstances, or background. We are determined to ensure that no one is left behind when it comes to education, whether through formal or informal means. Join us on this exciting journey where you can make a real difference and positively impact lives.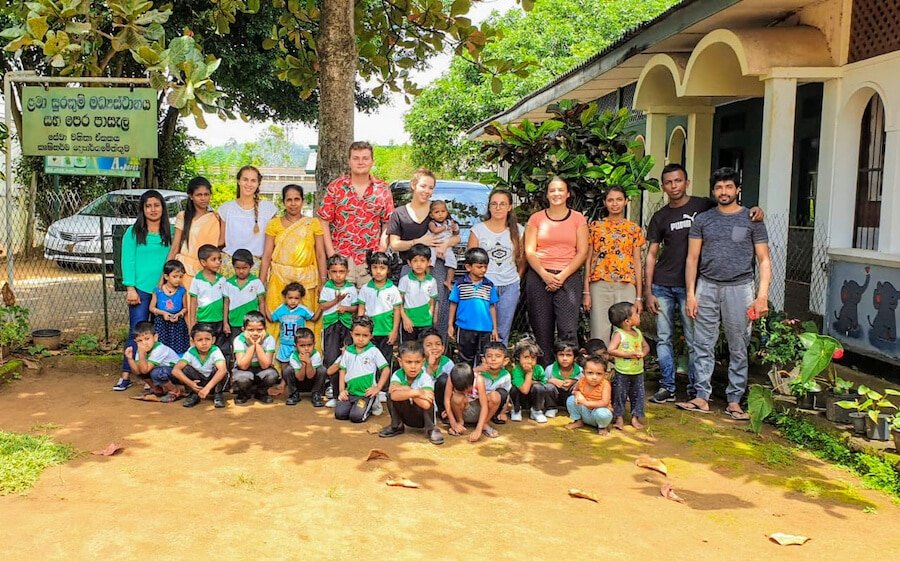 Imagine working in the picturesque region of Kandy, surrounded by various kindergarten schools that are eagerly awaiting your arrival. You'll have the incredible opportunity to teach at a special needs school in the mornings, where your care, attention, and dedication will empower students with diverse health conditions, helping them build confidence and essential skills for a brighter future. Interacting with these remarkable children will truly be a rewarding experience.
But the excitement doesn't stop there! In the evenings, you'll have the chance to teach English to both children and adults. Through our program, you'll empower adults to enhance their language skills, boosting their confidence and expanding their knowledge. In Sri Lanka, proficiency in English is vital for securing suitable employment, and we are committed to equipping individuals with the necessary tools for success.
Furthermore, you'll be working with village children who lack access to affordable English education. After their regular school hours, you will step in to teach them English in a warm and welcoming environment, either at a community center or within the homes of supportive parents. This initiative not only enhances their language abilities but also fosters cultural sharing and promotes holistic development.
Join us as an assistant teacher at one of our many well-managed kindergarten schools, where you'll contribute to improving English language skills in rural communities. Your role will extend beyond teaching English, as you may have the opportunity to engage in drama, music, and foreign language lessons. Collaborating with other dedicated teachers and staff, you'll assist in creating engaging lesson plans and ensuring the overall success of the program.
Please note that the schedule outlined above is subject to change due to weather conditions, local circumstances, and unforeseen events. However, rest assured that our commitment to providing quality education remains unwavering.
Together, we can make a lasting impact on the lives of individuals across various educational settings. Join hands with us in our mission to ensure education for all, and let's create a brighter and more inclusive future, one lesson at a time.
Community Project
Make a meaningful impact on the lives of local communities in Sri Lanka by lending your time and efforts. Join us in this incredible opportunity to work closely with underprivileged families, providing care and education to children, as well as spending valuable time with individuals who have different abilities. Your presence and dedication will make a significant difference in their lives, offering them love, attention, and much-needed support.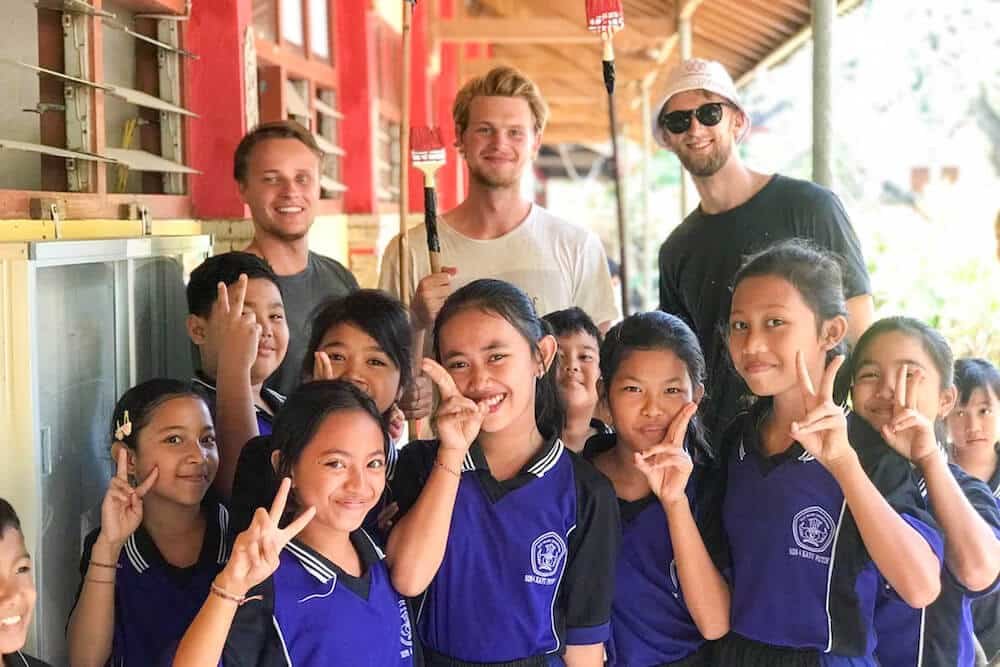 Let's start by participating in our Childcare program, where you'll assist the dedicated staff at a local daycare center for economically disadvantaged families. Your role will involve nurturing and engaging with the children, guiding them in educational activities and games. From changing nappies and cleaning beds to ensuring a clean and hygienic environment, you'll contribute to their overall well-being. Additionally, you'll lend a hand in preparing and serving food to the children, ensuring they receive proper nourishment.
Another remarkable opportunity awaits you at the Home for Children and Persons with Disabilities. This loving home, managed by the Mother Teresa Foundation under the supervision of the Department of Probation and Childcare, provides a safe haven for over 120 individuals, ranging in age from 1 to 60 years, who have various disabilities. By joining this project, you'll extend your love, support, and care to these remarkable individuals in need. Your tasks may include maintaining cleanliness in the surroundings, assisting the staff with their activities, engaging in recreational pursuits with the children, and ensuring every resident is treated with kindness and compassion. Your dedication will truly make a difference in their lives.
The typical working hours for these projects are from 8:30 a.m. to 3:30 p.m. However, Thursdays have been designated as project holidays, offering you an opportunity to relax or potentially join another project if available. Please note that the schedule may be subject to change due to weather conditions, local circumstances, or unforeseen events.
Together, we can create a brighter future for these deserving individuals. Join us on this fulfilling journey, where your time, attention, and care will transform lives. Let's work hand in hand to make a positive impact, one day at a time.
Construction & Renovation
Join us in a truly exciting endeavor that combines restoration and creativity, as we work together to revive ancient temples and breathe new life into educational institutions, schools, and community centers. Prepare to be captivated by the enchanting city of Kandy and its rich cultural heritage.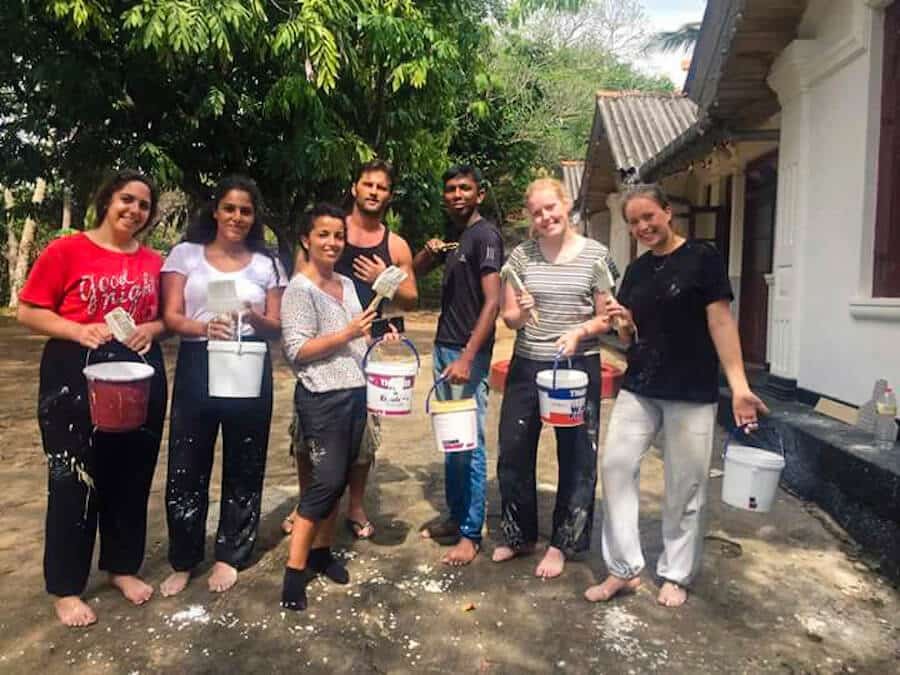 This project offers a unique opportunity to contribute to the revitalization of temples, schools, and community centers in and around Kandy. These magnificent structures hold deep historical significance and it is our mission to restore them to their former glory. You will play a crucial role in this restoration process, engaging in basic renovation, painting, and artwork restoration in the serene afternoons.
Immerse yourself in the allure of Kandy, a city that combines tranquility with vibrant energy. As the heart of Sri Lanka's hill country and once the capital of the ancient Sri Lankan kingdom, Kandy still boasts numerous revered temples. Locals and tourists alike flock to these sacred sites to offer prayers and flowers. While many palaces and temples suffered destruction during the 19th century, there are still countless historical gems waiting to be discovered.
Your involvement in this project extends beyond temple restoration. You will also have the opportunity to participate in a variety of restoration, reconstruction, and beautification activities throughout Kandy. From enhancing parks and schools with vibrant paintings and educational posters that ignite children's enthusiasm for learning, to creating engaging playground activities for young ones, you will contribute to the overall beautification of the town in imaginative and impactful ways.
As part of the project, you will engage in tasks such as cleaning the surroundings of the identified sites, painting buildings to restore their luster, and, if available, contributing to the creation of stunning murals and artwork that breathe life into the temples. Your creativity will flow freely, leaving a lasting impression on the local community.
Please note that the schedule mentioned above may be subject to change due to weather conditions, local circumstances, or unforeseen events. We remain adaptable to ensure the successful execution of our mission.
Get ready to embark on a fulfilling journey where your efforts will revive treasured temples and inspire the younger generation through the transformation of schools and community centers. Together, let's bring back the splendor of these sacred spaces and create a more vibrant and beautiful Kandy.
Body and Mind
Escape from the demands of your busy life and embark on a rejuvenating journey designed to nurture your body and calm your mind.
Welcome to the exquisite Body and Mind Week, where the transformative power of yoga, meditation, and Ayurvedic treatments awaits, guiding you towards a healthier, more positive version of yourself. This is the perfect opportunity to unwind and recharge after weeks of dedicated work on our projects. Immerse yourself in the serenity of this beautifully appointed spa and experience the ancient practices of meditation, yoga, and therapeutic massages.
Do you yearn for a brief respite from the hustle and bustle of your daily routine? Are you seeking to reinvigorate yourself, both physically and mentally, so that you can face life's challenges with renewed strength and vitality? If your answer is a resounding "yes," then this program is tailor-made for you. The Body and Mind Week will empower you to achieve a harmonious state of physical and psychological well-being, even in the midst of a busy lifestyle. Through this program, you will gain valuable insights into the foundations of yoga and meditation while deepening your understanding of the human body. You'll learn how to make meaningful lifestyle and dietary adjustments that will significantly enhance your energy, vitality, and overall lifespan.
In addition to these enlightening practices, you will indulge in the luxurious treatments of Ayurveda, tailored to address any physical discomfort or pain you may be experiencing. Our team of experts will guide you in attaining and maintaining a healthy body, a tranquil mind, and inner harmony with yourself and the world around you.
Throughout the program, you will be introduced to the Surya Namaskar, also known as the Sun Salutation, which consists of 12 consecutive postures or asanas. Mastering this sequence is vital before progressing to the second stage of Yogasana, where you will have the opportunity to learn additional asanas, depending on your abilities and the available time.
Meditation, the art of focusing your mind and delving deep within yourself, will be another cornerstone of your journey. By practicing meditation, you will gain a profound understanding of your life's purpose and forge a stronger connection with the Divine. The benefits extend beyond the spiritual realm, encompassing improvements in your physical and mental well-being.
Now, let's explore the delightful schedule of activities that await you throughout the week:
Monday:
– Early Morning Yoga
– Breakfast
– Meditation
– Head Massage
– Meditation (Walking Meditation)
– Lunch and a Relaxed Afternoon
Tuesday:
– Breakfast
– Meditation
– Foot Massage
– Meditation (Walking Meditation)
– Lunch and a Relaxed Afternoon
Wednesday:
– Early Morning Yoga
– Breakfast
– Meditation
– Back Massage
– Meditation (Walking Meditation)
– Lunch and a Relaxed Afternoon
Thursday:
– Breakfast
– Meditation
– Front Massage
– Meditation (Walking Meditation)
– Lunch and a Relaxed Afternoon
Friday:
– Early Morning Yoga
– Breakfast
– Meditation
– Full Body Massage
– Meditation (Walking Meditation)
– Lunch and a Relaxed Afternoon
Please note that the schedule mentioned above is subject to change based on weather conditions, local circumstances, and unforeseen events. Our team remains flexible to ensure your experience is optimal.
Allow yourself this rare opportunity to unwind, heal, and discover a renewed sense of vitality. The Body and Mind Week promises to be a transformative journey, paving the way for a healthier, more balanced life. Join us as we embark on this remarkable adventure together.
Trekking Week
Unleash your adventurous spirit and embark on an exhilarating week that promises a thrilling blend of trekking and unforgettable experiences!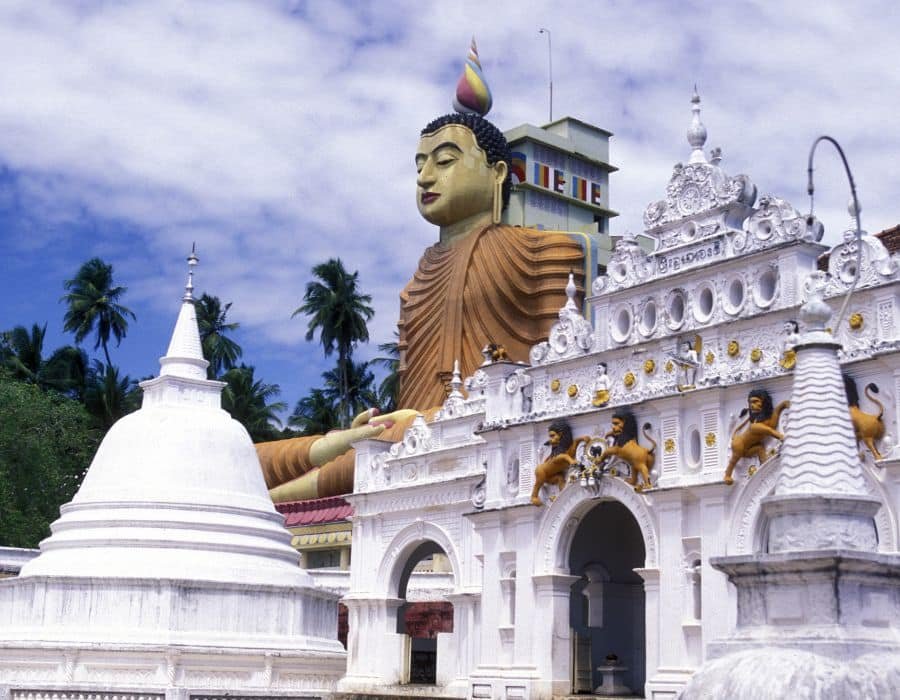 Escape the daily grind for a week and immerse yourself in the enchanting beauty of Sri Lanka's landscapes, where you'll explore diverse flora and fauna, savor breathtaking vistas from hilltops, indulge in tantalizing local cuisine, kayak along serene rivers surrounded by lush greenery, and dive headfirst into the rich island culture. Sri Lanka's forests are a sanctuary of tranquility, offering you ample space to reconnect with nature's serene magnificence.
Guided by an experienced local guide, you'll venture into the Hill Country, the heart of Sri Lanka's central province renowned for its vibrant biodiversity. Your week-long journey includes captivating treks to Ambuluwawa Hills, the majestic Riverstone Mountains, and an entire day dedicated to thrilling adventures amidst nature, culminating in an extraordinary camping night. Adding to the thrill, you'll embark on a waterfall expedition deep within the wild. Moreover, you'll have the opportunity to visit the iconic Sigiriya Rock, followed by a mesmerizing sunrise hike to Pidurangala.
Now, let's take a closer look at the exciting itinerary that awaits you:
Monday:
Embark on a hike to the stunning Ambuluwawa Peak, where you'll be mesmerized by the emerald valleys that unfold before your eyes. At the summit, you can ascend the towering white tower, giving you an otherworldly sensation of floating in the sky. Ambuluwawa is a multicultural haven featuring a Buddhist temple, a Hindu temple, and an Islamic mosque, all perched atop the hill. After the hike, you'll transfer to Ulapane for a thrilling camping adventure near the enchanting Mahaweli River. Enjoy a delightful bonfire and spend the night in comfortable camping tents.
Tuesday:
Get ready for a day filled with adrenaline-pumping activities catered to adventure enthusiasts. Kickstart your day with an invigorating physical training session and a morning trek through a picturesque tea plantation. Following your morning adventures, take a well-deserved rest before immersing yourself in water sports and kayaking. Glide along the majestic Mahaweli River, the country's longest and most scenic waterway, indulging in kayaking, calm water rafting, cliff jumping, and refreshing swims. After a delectable lunch, unwind and engage in tower activities at the camp, including abseiling, repelling, and wall climbing. Spend the night amidst nature at the camp, relishing in the thrill of the day's exploits.
Wednesday:
After a hearty breakfast, embark on an exhilarating waterfall hunt. Embark on a short train ride along one of the country's most scenic railway routes, followed by a trek through the wilderness, leading you to the captivating Galabada Falls. Once you've discovered the beauty of the waterfall, return to Kandy via train, savoring the scenic journey.
Thursday:
Today, you'll embark on an exciting hike to Riverstone Mountain, a true adventure in itself. Discover a hidden waterfall and a refreshing freshwater pool, offering an idyllic spot for a swim. As you explore further, you'll encounter the cliff known as the mini world's end, unveiling breathtaking panoramic vistas. After the invigorating hike, proceed to Dambulla for an overnight stay, ready for the next day's adventures.
Friday:
Prepare for another extraordinary day as you embark on a morning hike to Pidurangala, witnessing a picture-perfect sunrise that will leave you in awe. Following this captivating experience, you'll conquer the iconic Sigiriya Rock, an ancient citadel perched atop a colossal rock formation. Uncover the ruins of a majestic palace dating back to the 5th
Ambalangoda, Sri Lanka
Our projects in Ambalangoda.
Turtle Conservation
Immerse yourself in the breathtaking beauty of Ambalangoda, a coastal paradise, where you'll have the incredible opportunity to participate in the conservation of majestic sea turtles!
Nestled just a few steps away from the mesmerizing Indian Ocean, renowned for its sea turtle nesting grounds, our location serves as a vital hub for protecting these incredible creatures. Sadly, many turtle species are facing extinction due to various environmental challenges. By joining our community, you become an integral part of the marine life conservation movement and the preservation of their precious habitats. It's worth noting that our program proudly holds the distinction of being the only disabled turtle conservation initiative in Sri Lanka, certified by the government.
Our mission revolves around rehabilitating injured sea turtles who have fallen victim to human interference or marine debris. Along the picturesque beaches of Sri Lanka, countless injured turtles are unable to survive in the ocean on their own. This is where our project steps in, rescuing and providing specialized care for these turtles in our dedicated center.
Within the Indian Ocean, home to a diverse array of marine life, there are seven turtle species, five of which reside in these pristine waters. Our program focuses on the breeding and care of four of these magnificent species: Loggerhead, Hawksbill, Green, and Olive Ridley. Currently, our center houses 42 disabled turtles, while a separate facility serves as a nurturing ground for hundreds of turtle eggs, ultimately destined for release into the ocean upon hatching. Our organization is driven not by commercial interests, but by the noble goal of providing these marine animals with a safe and nurturing environment to thrive.
The objectives of our project are multi-faceted: the direct care of turtles, raising awareness among fishermen and local communities about turtle conservation, and bolstering the population of turtles in the ocean through the release of baby hatchlings. We believe in the power of education and collaboration to safeguard the future of these remarkable creatures.
To ensure the well-being of both participants and turtles, we kindly request that individuals with open injuries on their hands refrain from direct contact with the turtles, as infections could pose risks. Our experienced coordinators will guide you through the activities, providing instructions that prioritize the welfare of these gentle beings.
From Monday to Friday, the specific activities may vary based on beach weather conditions and participant numbers. However, the primary focus of your involvement will always be spending quality time with these awe-inspiring creatures. A significant part of your role will involve cleaning the turtles and their tanks at our turtle conservation center, as maintaining a clean and hygienic environment is crucial for their well-being.
Throughout the week, you can expect a range of engaging tasks, including feeding the turtles every other day, meticulously cleaning their tanks, ensuring the turtles themselves are spotless, and taking part in beach clean-up efforts. Moreover, depending on weather conditions and the season, you may also have the opportunity to contribute to the remarkable weekly release of over 100 newborn turtles into the vast ocean, witnessing their hopeful journey firsthand.
Please keep in mind that this schedule is subject to change or adjustment due to weather conditions, local circumstances, or unforeseen events. Your dedication and support are vital to the success of this program, as together we strive to make a lasting impact on the lives of these remarkable creatures and preserve their existence for future generations.
Beach Week
Indulge in a blissful seaside getaway, leaving behind the worries of the world and immersing yourself in a week filled with unforgettable moments and exciting activities. Our beach program is designed for those seeking respite from their regular routines, offering a chance to unwind, explore, and even embark on a shopping adventure. With pristine beaches as your backdrop, you'll enjoy a worry-free week, free from stress and brimming with relaxation.
The beach program effortlessly combines both cultural immersion and rejuvenation. It's perfect for those yearning for tranquility while also seeking opportunities to delve deeper into the vibrant tapestry of Sri Lankan culture. Nestled in the coastal city of Ambalangoda, located south of Colombo and in proximity to the renowned Dutch port of Galle, this hidden gem promises an authentic Sri Lankan experience.
Ambalangoda offers much more than just pristine, uncrowded beaches. It serves as the heart of traditional mask and puppet carving, with numerous workshops dedicated to this age-old craft, passed down through generations. You'll witness the artisans at work, marveling at their intricate creations and gaining a profound appreciation for their artistic prowess.
Let's explore the exciting itinerary:
Monday:
After a delightful breakfast, we'll kick off the day with a visit to our Turtle Conservation Project. You'll have the opportunity to actively participate in the project, feeding and cleaning the turtles, and assisting the dedicated staff in maintaining the turtle tanks. This hands-on experience will be filled with joy, laughter, and cherished memories, captured beautifully through photographs.
Following a delicious lunch, we have a special treat in store for you. At around 3:30 pm, indulge in a delightful ice cream treat, savoring every sweet spoonful alongside your fellow participants. The rest of the day is yours to enjoy. Unwind on the beach, or if you're up for it, our team will be more than happy to help you organize fun activities tailored to your interests.
Tuesday:
After a refreshing breakfast, we'll embark on a thrilling River Safari, one of Sri Lanka's most sought-after tourist attractions. Accompanied by experienced guides, you'll venture through the mangrove forests, witnessing the unique fauna and flora that define this enchanting ecosystem. Keep your eyes peeled for glimpses of crocodiles, Asian water monitors, and an array of fish species, all while delighting in the vibrant avian life.
Following a satisfying lunch, we'll visit two Buddhist temples, home to South Asia's longest sleeping Buddha Statue and Sri Lanka's largest wooden Buddha Statue. Immerse yourself in the serenity and spirituality of these sacred sites, basking in the profound cultural significance they hold.
Wednesday:
Today, we'll transport you to Hikkaduwa, a coastal gem and a beloved tourist destination. Immerse yourself in Sri Lankan culture and traditions as you explore the vibrant town and indulge in its offerings. Take some time to relax in the afternoon, sipping on a refreshing tropical fruit juice while reveling in the beach's idyllic atmosphere.
Thursday:
Following a delectable breakfast, we'll embark on an invigorating trek to a picturesque waterfall. Take a dip in the crystal-clear waters, marvel at nature's splendor, and savor tea and snacks in the serene surroundings. To enhance your experience, we've arranged a special seafood dinner in a charming location away from your usual accommodations.
Friday:
As the final day of our Beach Week extravaganza, we'll journey to Galle, a UNESCO World Heritage cultural city and a must-visit destination in Sri Lanka. Explore the Old Dutch Fort, admire the colonial-style houses, and revel in the architectural marvels left behind by the Dutch. A sumptuous lunch awaits you at a delightful sea view restaurant,
Program
Prices
1 Week: 555 Euro
2 Weeks: 685 Euro
3 Weeks: 875 Euro
4 Weeks: 1065 Euro
+1 Week: 235 Euro
* The Culture Week & Construction Project has an extra fee of 45 Euro per week
** The Body and Mind & Trekking Week
has an extra fee of 175 Euro
** The Turtle Conservation has an extra fee of 115 Euro per week
With us there are NO registration or administration fees!
Plus you can easily combine the different projects.
What's included:
Volunteer program
Accommodation
Meals
24/7 in-country support
In-country program orientation
Pre-departure support
Airport pick-up
Not included:
visa, flight, travel insurance, vaccinations, criminal background check, return trip to the airport, 5% international banking fee
Requirements to join:
– Participants need to be minimum 18 years old
– Participants under 16 need to join with a parent/guardian
– Participants aged 16 to 18 need to have parental consent
– Participants are required to provide a criminal background check (if unable to obtain a criminal background check, you can provide two character reference letters instead)
– Participants are required to have their own travel insurance
– You need to be able to speak and understand at least basic English
Testimonial
Sarah Snook
A testimonial from Sarah Snook the famous Hollywood actress who joined our volunteer program.