Medical Internship in
India
Discover the incredible opportunity to lend your precious time and boundless dedication to a remarkable hospital nestled in the heart of vibrant Goa. This program is for doctors and nurses, or students who are studying to become a doctor or a nurse. This extraordinary medical institution stands tall as a beacon of hope for the diverse local community, catering to individuals from every corner of life's tapestry. Brace yourself for a profoundly personal and transformative journey, where your contributions will make a genuine difference.
Envision yourself as an integral part of this compassionate healthcare ecosystem, as you embark on an enriching internship under the expert guidance of seasoned doctors. The stage is set amidst the picturesque North Goan area, where each day promises an immersive experience tailored to your unique skills and aspirations.
Whether you are an aspiring medical student or possess a commendable medical background, this unparalleled placement awaits you. It holds the key to unlocking your potential, offering an authentic and meaningful international experience that will forever shape your professional trajectory.
Take bold steps towards this extraordinary endeavor, where the convergence of your aspirations and the dire needs of the world will unite. In the noble pursuit of medical excellence, seize the chance to leave an indelible mark on the lives of those who seek solace and healing.
Join our
Immersion Internship

in India!
Are you ready to explore a new and exciting culture while gaining valuable experience in your field? Our internship program in India is the perfect opportunity to do just that.
India is a country unlike any other, with a rich history and diverse cultural landscape that is sure to leave a lasting impression on anyone who visits. As an intern, you'll have the chance to immerse yourself in this unique environment, gaining a deeper understanding of the local culture and traditions.
Not only will you be able to broaden your perspectives and create unforgettable memories, but you'll also gain invaluable experience in your field. Our program is designed to provide interns with hands-on experience working with patients from a variety of backgrounds and conditions, helping you to develop the skills and knowledge you need to succeed in your future career.
Are you ready for an unforgettable experience? Our program's first week is not just about getting briefed on the program, but it's also designed to immerse you in the vibrant culture of India. You'll get a comprehensive understanding of the Dos and Don'ts, and by the end of the week, you'll fall in love with the country's proud history and heritage. On Thursday and Friday, a professional supervisor will provide an academic introduction session to prepare you for the local work environment and culture. These sessions are tailored to the industry or field in which your internship takes place, so you'll be fully equipped with the local situation and developments surrounding your work. We're excited to guide you through this unique and enriching experience.
Location: Goa, India
Duration: Join from 3 weeks
Your
Arrival
Get ready for a warm welcome to India! Your program begins the moment you arrive, with our airport pick-up in Goa on Sunday. To ensure a smooth transition, we'll provide you with all the necessary arrival and contact details when you book your program. If you would be arriving earlier than Sunday then talk to our helpful support team so we can help you with that. The local team will be waiting for you, ready to transfer you to your accommodation.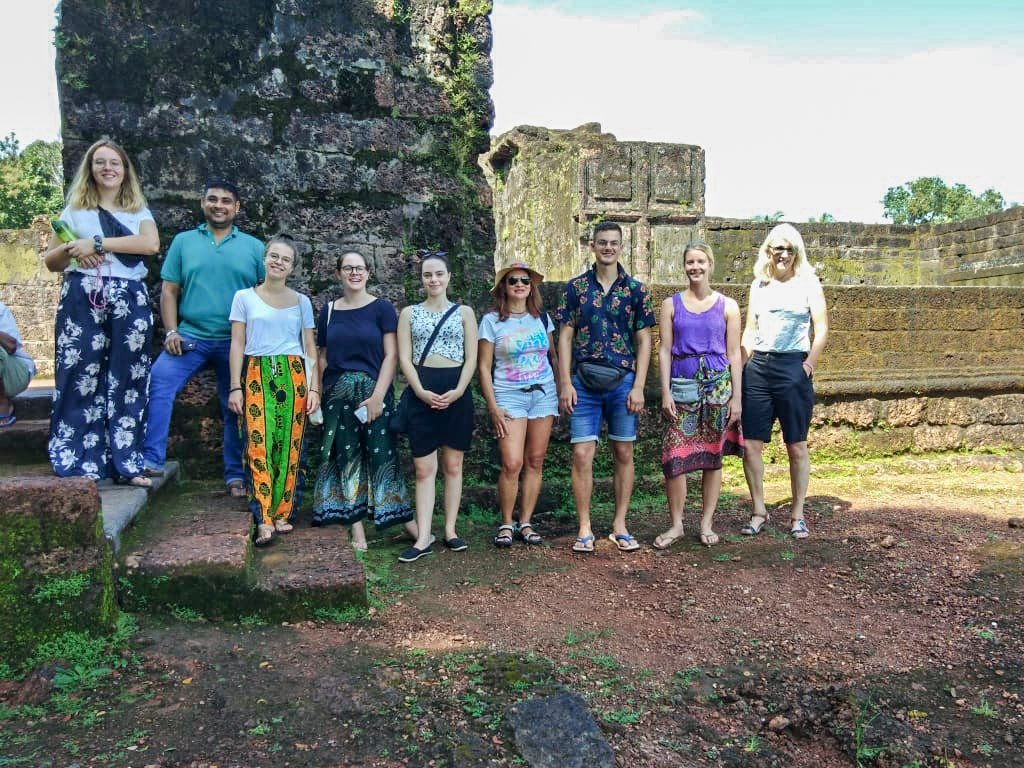 The Cultural Introduction

Embark on a thrilling adventure as you dive headfirst into the vibrant tapestry of Indian culture through our immersive orientation program. Designed to ensure a seamless transition, this comprehensive first week is brimming with captivating activities and enlightening sessions that will set the stage for an unforgettable journey ahead.
From Monday to Wednesday, prepare to be enchanted by the enchanting wonders of India's rich heritage and captivating traditions. Immerse yourself in the sights, sounds, and flavors that make this country truly unique. Explore ancient landmarks, discover hidden gems, and indulge in the culinary delights that will ignite your senses and deepen your connection to this extraordinary land.
Thursday and Friday mark a pivotal turning point in your internship adventure. Led by seasoned supervisors and experts, you'll partake in an invigorating introduction session, tailored to equip you with the essential knowledge and skills needed to thrive in the local work environment. Immerse yourself in insightful discussions, practical workshops, and engaging activities that will empower you to navigate the intricacies of your upcoming professional endeavors with confidence and finesse.
Get ready to embrace the kaleidoscope of experiences that await you in this captivating nation. Your journey begins here, as you unlock the mysteries of India, immerse yourself in its rich cultural tapestry, and prepare to make a meaningful impact through your internship. Brace yourself for a thrilling ride, where each day promises new discoveries, personal growth, and a deep connection to the heart and soul of this remarkable country.
Your
 Accommodation
Your accommodation is included in your package from Sunday night until Saturday morning of your last week, so you can rest assured that you'll have a comfortable place to call home throughout your journey.
Medical Internship
in India
Welcome to an extraordinary opportunity tailored exclusively for students with a passion for medicine. Nestled in the vibrant state of Goa, this hospital eagerly awaits your arrival. Depending on your experience and confidence levels, you will be entrusted with a meaningful day-to-day role, surrounded by a supportive team of English-speaking professionals available to assist you at any moment.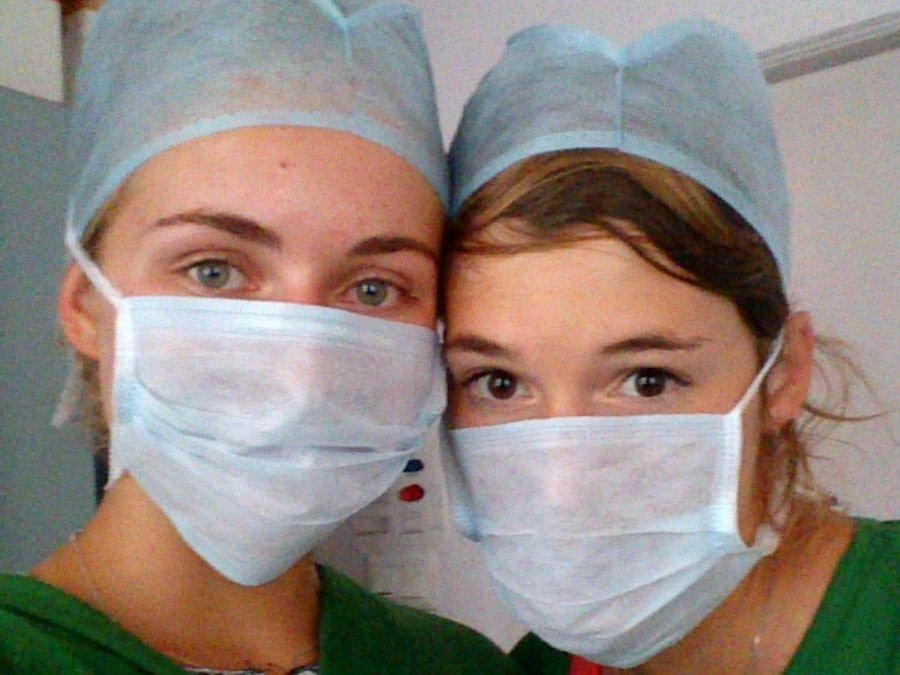 As you embark on this transformative journey, an orientation week sets the stage for a formal introduction on your highly anticipated first day at the project. Dive into the captivating history of the hospital and engage in stimulating discussions about your unique role during the internship. Your initial days will be spent shadowing a local doctor or nurse proficient in English, immersing yourself in the hospital's essence and gaining invaluable insights into the standard practices of Indian medicine. Once you complete this enlightening shadowing experience, you will seamlessly transition into a regular staff member, entrusted with genuine duties and responsibilities.
Equipped with cutting-edge facilities, including an x-ray room, operating theatre, A&E room, adult and child patient rooms, as well as a critical ward, this hospital opens doors for you to explore diverse areas of expertise or focus on a specific realm throughout your stay. After your first week, a dedicated feedback session awaits, where you can share your valuable ideas, suggestions, and findings to further enhance the hospital's functioning, fostering a collaborative environment between local staff and participants like yourself.
At the heart of this project lies a noble aim—to address the healthcare needs of Goa's local community by providing effective treatments within the constraints of limited resources and financial capacity. Your invaluable contributions will make a tangible impact, striving to improve the health issues faced by the community.
Get ready to embark on a placement like no other, where your dedication to medicine meets the pressing needs of those seeking care. Join us on this remarkable journey as we work tirelessly to uplift lives and make a lasting difference within the vibrant community of Goa.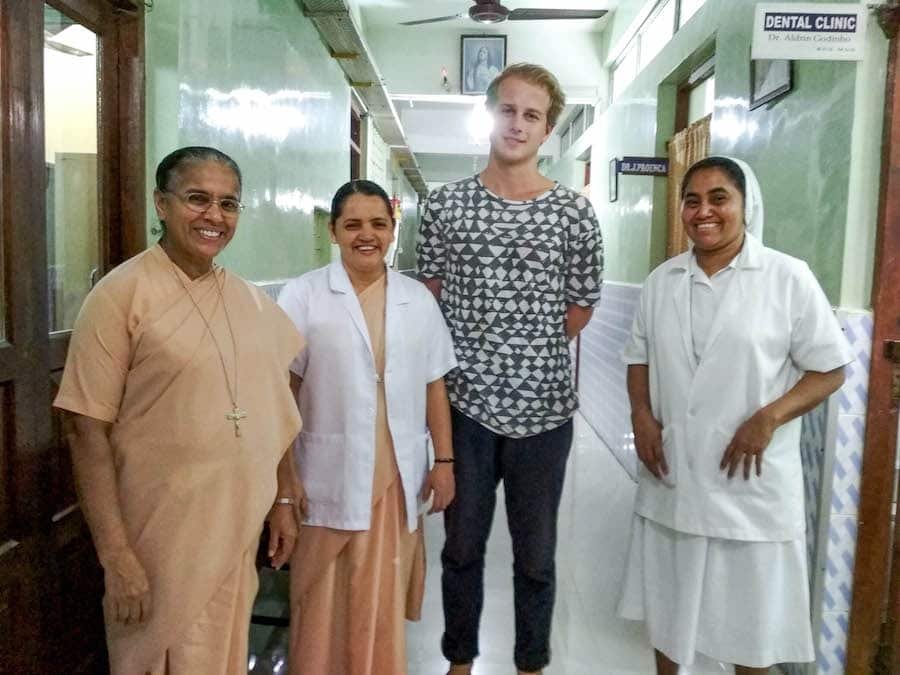 Schedule
Monday:
Start your day with a satisfying breakfast at your accommodation, preparing yourself for an exciting journey ahead. Your first week kicks off with a comprehensive introduction to all the incredible staff at the hospital. During this time, you will have the opportunity to delve into detailed discussions about your upcoming direct role within the project. Immerse yourself in the hospital's environment as you become acquainted with the state-of-the-art equipment and current operating procedures.
For those beyond their first week, it's time to dive straight into the action, as you take on your assigned general tasks and other duties based on the dynamic needs of the hospital. Enjoy a packed lunch amidst the invigorating atmosphere of the hospital, ensuring you stay fueled and focused for the important work ahead.
Tuesday to Friday:
These days brim with possibilities as you immerse yourself in the ever-evolving needs of the hospital. Depending on the current demands, you will have the chance to assess patients, observe a wide range of medical procedures, and even witness surgeries and x-rays firsthand. Additionally, regular meetings offer a platform for collaborative discussions, where ideas to improve the hospital's performance and meet the evolving needs of the community are passionately shared and explored.
Please note that this schedule is designed to provide a framework for your experience, but it remains flexible and adaptable. Factors such as weather conditions, local circumstances, and unforeseen events may necessitate changes or amendments to ensure the utmost safety and efficacy of the program.
Get ready to embrace a week filled with extraordinary experiences, personal growth, and a genuine impact on the lives of those in need. This exciting journey awaits you, so let your passion for medicine and compassion for others guide your path as you embark on this transformative adventure.
Internship
Price
3 Weeks: 1850 Euro | 2125 US$
4 Weeks: 2200 Euro | 2395 US$
+1 Week: 395 Euro | 445 US$
What's included:
– Internship placement with an assigned project and a professional work environment
– English language-speaking person in the working environment plus a local language when applicable
– Guidance, Supervision, and on-the-job training
– 25 or more working hours per week
– Frequent (bi-weekly/monthly) feedback and progress sessions with the hosting company or organization
– Workplace for the intern
– Welcome and pick-up at the airport
– Accommodation close to the workplace with a comfortable environment
–  Introduction & orientation week consisting of an intro into the local culture and customs as well as an introduction to the internship placement
– Meals provided (some meals are included)
– 24-hour local support
Not included:
visa, flight, travel insurance, vaccinations, criminal background check, return trip to the airport, 5% international banking fee
Requirements to join:
– Participants need to be minimum 20 years old
– Provide your CV, motivation letter, and qualifications
– An established background in an affiliated field of study
– Participants are required to provide a criminal background check (if unable to obtain a criminal background check, you can provide two character reference letters instead)
– Participants are required to have their own travel insurance
– You need to be able to speak and understand English