Our Programs in
Uganda
Experience the adventure of a lifetime by becoming a volunteer in Uganda. Our volunteer programs in Uganda offer you the opportunity to create your own schedule in the most rewarding and impactful volunteering projects.
In Uganda, we have 6 volunteering and cultural immersion projects available. You can choose your own project, and combine different projects and create your own tailor-made unique program. Volunteering in Uganda is an incredible experience that can teach you a lot about the country and its culture.
You can start every Monday, and you can join from 1 week up to 8 weeks.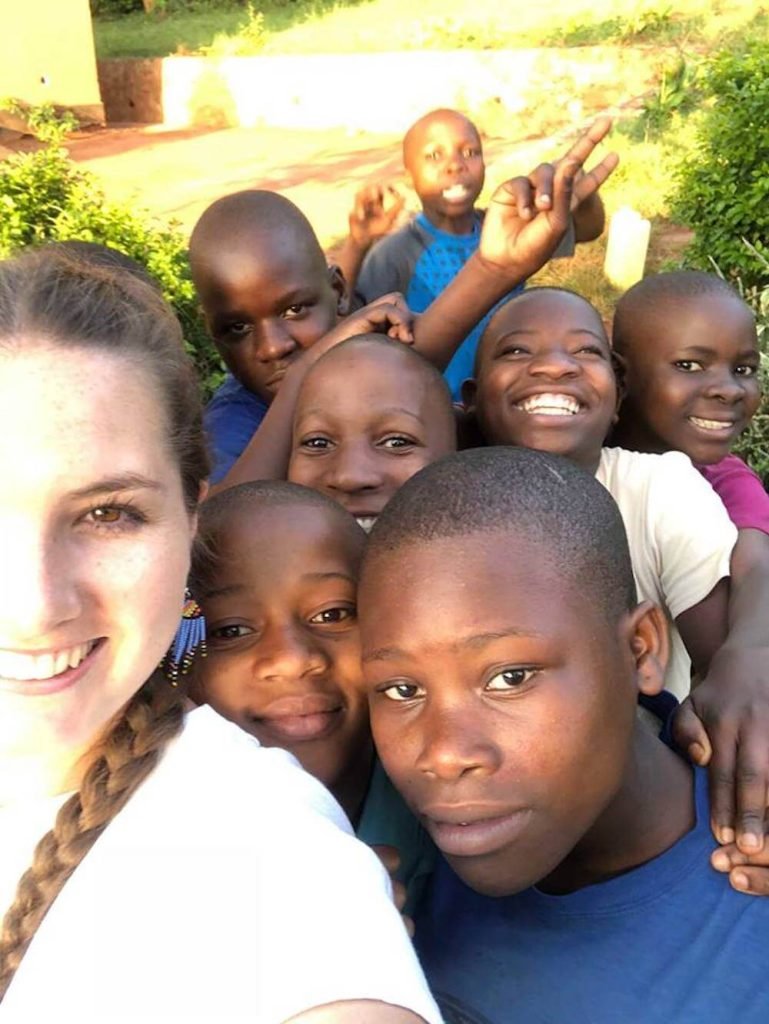 Create
Your Own Unique Schedule

In Uganda!
With the freedom to choose your own unique schedule as you want week by week. With us, you have the power to create your own tailor-made volunteer program that aligns with your passions and interests. You have the flexibility to start any Monday and stay for anywhere between one to twelve weeks.
If you are a passionate volunteer with a heart for nurturing young minds and an eagerness to transform lives in Thailand, then these programs are tailor-made for you. With a focus on early childhood education, these opportunities provide an ideal platform for you to channel your enthusiasm and create a positive impact on the lives of the little ones in this beautiful country.
Location: Uganda
Start Dates: Start every Monday
Duration: 1 week – 12 weeks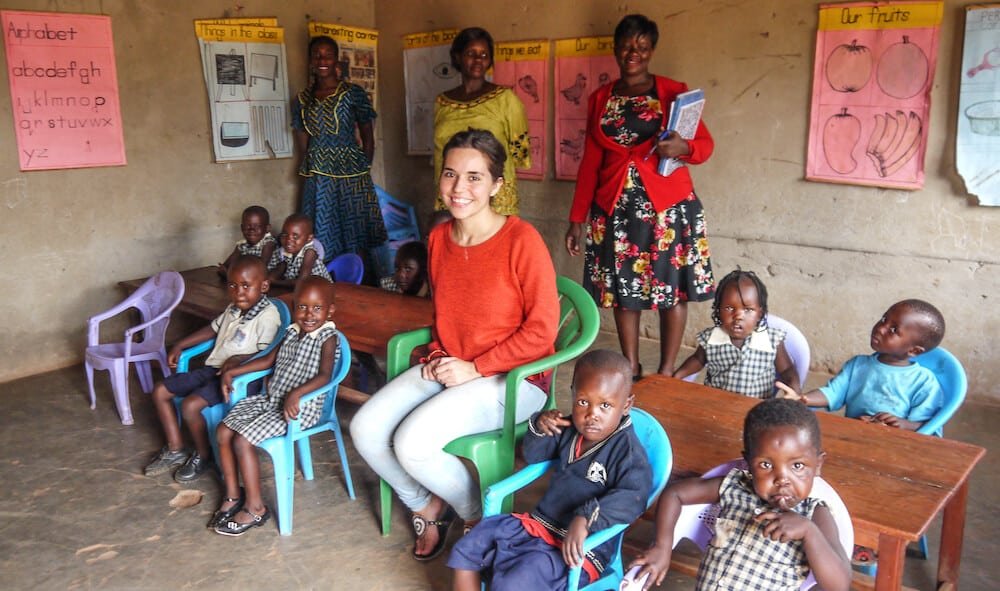 Why Join With
Abroad Escape
Abroad Escape is committed to providing you with the highest-quality and most meaningful travel experiences possible. With our 133 international volunteer abroad projects and immersion internships in 21 countries, you'll have the chance to make a real impact in the lives of local communities. With our immersive volunteer programs, you'll have the chance to engage with local communities and make a real impact in the lives of those around you. But that's not all – you'll also be creating lifelong friendships with fellow international travelers who share your passion for travel and making a positive impact.
We are
Loved ♥️

by our Trusted Customers

The program was a great experience for me. The kids I taught were very smart and happy. They were very willing to learn which was amazing.
Kate from Australia
Your
Arrival
Get ready for a warm welcome to Uganda! Your adventure begins the moment you arrive, with our airport pick-up at Entebbe International Airport (EBB) on Sunday.
To ensure a smooth transition, we'll provide you with all the necessary arrival and contact details when you book your program. If you would be arriving earlier than Sunday then talk to our helpful support team so we can help you with that. The local team will be waiting for you, ready to transfer you to your accommodation where you'll meet fellow volunteers from around the world.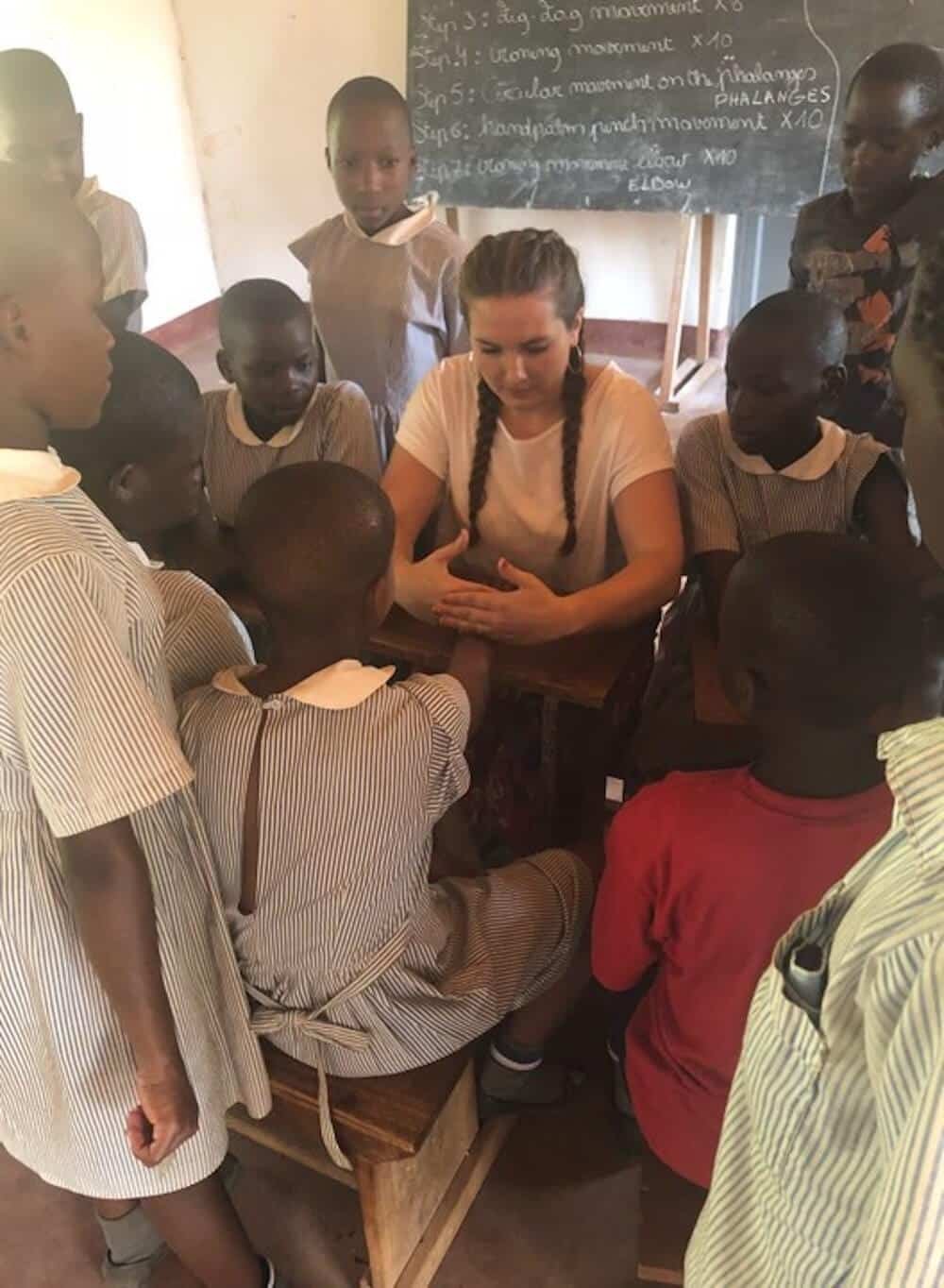 Your
Orientation
On Monday, our experienced coordinator will lead an exciting orientation session. This is your chance to get comfortable with your surroundings and dive into the local culture, while also receiving important health and safety advice.
During the orientation, you'll receive a comprehensive introduction to your program, accommodations, and the exciting projects that await. Plus, you'll learn all the do's and don'ts of local customs, giving you a head start on immersing yourself in the rich and vibrant culture of Uganda.
Your
 Accommodation
Enjoy the local life in this rural township in central Uganda. Your accommodation location provides you with a great opportunity to see and experience Uganda on an authentic, local scale.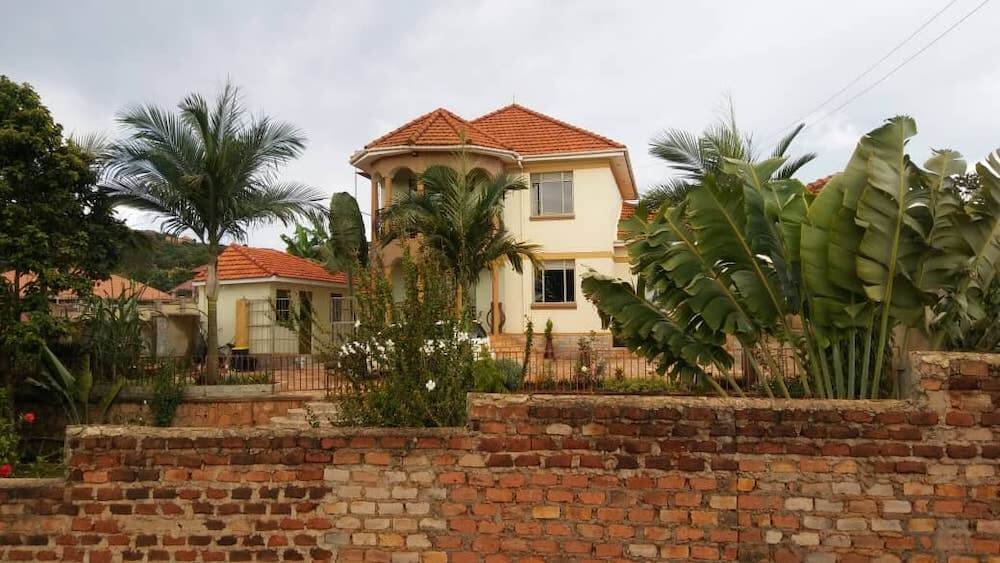 You will either be staying at our homestay or in our rural accommodation center. The homestay is a bit more comfortable with the family setting, but on our farm accommodation itself is quite basic and authentic. All participants are expected to be environmentally aware and to use all resources with restraint, especially water, paper, and electricity. You will be expected to clean up after yourself and to play your part to keep the accommodation neat and organized. There is no WIFI in either location and you will need to purchase a local SIM card in order to access the internet.
Your accommodation is included in your package from Sunday night until Saturday morning of your last week, so you can rest assured that you'll have a comfortable place to call home throughout your journey.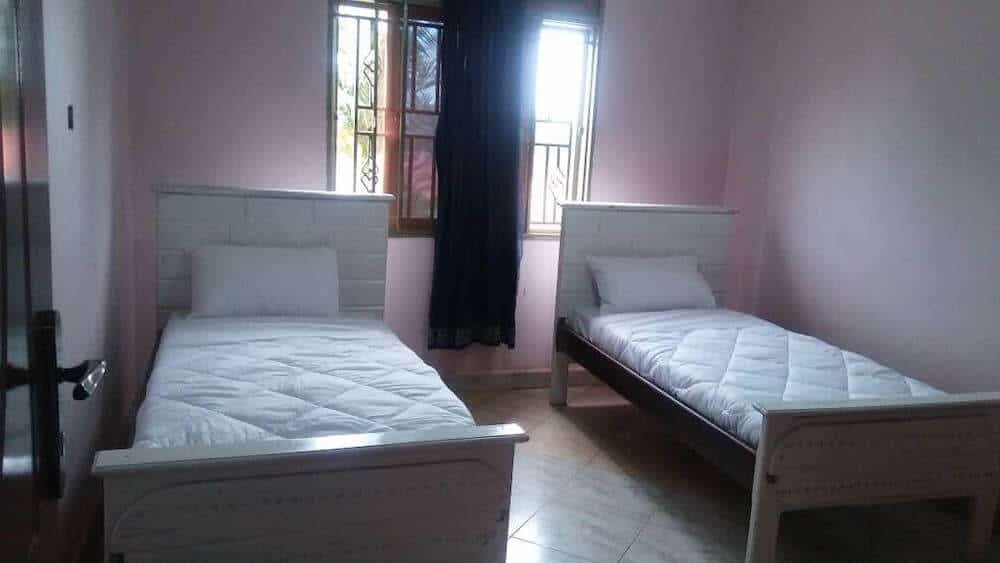 You'll be staying in shared rooms with other volunteers, giving you the perfect opportunity to make lifelong friends from around the globe. You'll be accommodated in single-gender dorm-style rooms, ensuring maximum comfort and privacy.
But that's not all – we've got your meals covered too! You'll enjoy three delicious meals per day from Monday to Friday, and two meals per day on weekends. Food will be Ugandan-style, which means lots of vegetables, potatoes, bananas, bread, and pancakes. Some dishes may have meat, but if you are vegetarian just let your coordinator know.
Uganda
Our projects in Uganda. You can choose which project you day week by week and create your own unique schedule in Uganda!
Culture Week
Learn about Ugandan food, culture, customs, and immerse yourself in the local surroundings while making friends with the community members!
Get familiar with the things you may prepare you for your stay in Uganda. Learn how to cook Ugandan food and how to make local
handicrafts. Wald around the city center! You'll have the chance to immerse yourself in the culture and enjoy visits to main sights and attractions such as the famous Victoria Lake.
Learning about the culture and lifestyle of the community you are visiting is one of the most important aspects of travelling. By doing so, you will get a feel for how things flow and how to interact with locals. Being aware of local customs and getting a better chance to fully immerse yourself in your new surroundings will likely make your experience even more enjoyable.
Our culture week sets out to do exactly this!
It is designed to introduce you to the language, the food, the people and the daily flow of life in the community. This week of exploration helps to ease you into a more relaxed pace that is common in Uganda and inspire you to fully engage with the community members you are bound to meet!
Schedule
Monday
After breakfast, we will have an Introduction meeting, House rules, Setting Expectations, Health and Safety Advice and handling of documents. Followed by Ugandan Do's and Don'ts, Culture introduction and country history and Swahili and Luganda Language Lessons. Then lunch a walking tour around the compound and local area to familiarize you with where to find local shops, and arrange a sim-card if necessary..
Tuesday
After breakfast, we'll visit the Botanical Garden and the Wildlife Conservation Education Center then have lunch outside at a local restaurant in town. In the afternoon, we will pay a visit to Victoria Lake, where you can relax and enjoy the lovely Ugandan weather and atmosphere or have a leisurely stroll about.
Wednesday
After breakfast, we'll prepare for a day out visiting a local museum, palace, and other significant local sites. In between we will stop for a nice lunch before continuing on our cultural quest. When we return you will have some free time to enjoy before dinner.
Thursday
After breakfast, we will head to meet some of the elders of the local community and then shop at the weekly market to buy the ingredients for our dinner. After enjoying a satisfying lunch, and a bit of free time you will get to work on creating your first traditional Ugandan meal in our cooking class. Do a good job because your efforts will become your dinner, so pay close attention!
Friday
After breakfast, There will be a program discussion, where you can learn about our programs in Uganda and ask any further questions! We will pay a visit to all of our projects in the area so you can get an insight of what we do. After lunch, we will take a Ugandan handicraft-making class.
* The schedule can be changed and/or amended depending on weather conditions, local conditions, and unforeseen circumstances. Also during holidays, the schedule can be interrupted.
Teaching
Assist local teachers by sharing your knowledge of English with students in Uganda. Get to know them and help them broaden their horizons!
Teach and Learn. Thanks to participants like you, primary school students who had never had the chance to interact with foreigners before, are now meeting and learning about other cultures, in their own school setting. Your efforts will not only help to expand their view, it will teach you a thing or two as well!
Local children in Uganda, especially those in underprivileged areas, rarely have the chance to meet and interact with foreigners. Most do not even get the chance to practice English outside of the school setting, despite the language being one of the official languages of Uganda. Even interacting and speaking the language properly with them may benefit their learning and increase their confidence with the language.
You will be placed in a local school in the Kajjansi area. Your specific placement will depend upon the community needs and availability at that time. During holiday periods a "day-camp style English and Sports program will be put in place and run by participants with the help of our coordinators.
Keep in mind that you will be in charge of preparing lessons for the class where you will assist the local teacher as well as lead classes on your own (based on your experience).
We both follow the school's curriculum in a formal setting as well as at some teaching placements the lessons can be done in an informal way and so, you are free to get creative! The favourite activities amongst the youngest students include games,
gardening, and singing.
The aim is to teach in English through practice and creativity, and you are welcome to provide new ideas that promote an exchange of cultures and conversations between you, fellow participants, staff and students.
Schedule
Monday to Friday
You will spend 4-6 hours assisting school staff with lessons and activities. Once back at the accommodation, you will have time to prepare your lessons for the next day. The day could look like:
• Breakfast
• Teaching
• Lunch
• Teaching
• Preparing lesson
• Dinner
* The schedule can be changed and/or amended depending on weather conditions, local conditions, and unforeseen circumstances. Also during holidays, the schedule can be interrupted.
Sports Coaching
Become a coach in rural Uganda to promote a healthy lifestyle for local school students! In Uganda's rural regions, schools do not provide proper sports lessons due to lack of manpower. During this program, you will coach two sports lessons per day and introduce proper training to children and teenagers at the school. Moreover, we aim to improve the English of the students through consistent practice during their training sessions.
In rural Ugandan schools, students don't have much opportunity to play sports due to the lack of trainers. The teachers often let the students out into the playground as part of their exercise classes, but there is no real proper training.
During this program, you will teach the children sport in local schools and the community. The class should be both technical and practical. You are free to choose what sport you will be teaching, this could be football, volleyball, basketball, etc. Keep in mind that equipment may be limited, so you will need to be resourceful and get creative!
Moreover, we aim to improve the English of the students through cultural exchange, which you can help provide!
Schedule
Monday to Friday
Below is what a typical day might look like:
Breakfast
First lesson
Lunch
Second lesson
Back to the accommodation
Prepare the next day's lessons / Free time
Dinner
* The schedule can be changed and/or amended depending on weather conditions, local conditions, and unforeseen circumstances. Also during holidays, the schedule can be interrupted.
Village Farming
Work with local farmers in Uganda! You will be in charge of helping out in farms by cleaning, picking fruits, planting crops and feeding animals.
This project is a perfect way to get fully immersed in the rural Ugandan lifestyle. By spending time working with local farmers and helping out in their farms, you will be part of a rewarding experience that not many people get the chance to have!
Most villagers in rural Uganda have devoted their lives to farming as it is a practice, which has been passed down from generation to generation. Local villagers learn to live with only the basics as well as eating from what they have grown.
In this program, you will work alongside local farmers and help them with their daily work. Your tasks might include planting and watering the crops, cleaning the farm, feeding the animals, picking fruits and vegetables depending on what is needed at the time.
Some days may be busier than others as you will be working at the pace of the local farmers who also choose to have "lazy" days. Besides working with crops, you will also be working with animals including cows, sheep, goats, etc.
This program will give you great insight into rural Ugandan life.
Schedule
Monday to Friday
You will be working for 4-5 hours. Some farms are near our center (about 10 minutes walk away), while others are located roughly an hour's drive away. Below is what a typical day might look like:
Breakfast
Work at the farm
Lunch
Work at the farm
Back to the accommodation
Free time
Dinner
* The schedule can be changed and/or amended depending on weather conditions, local conditions, and unforeseen circumstances. Also during holidays, the schedule can be interrupted.
Kindergarten
Assist local teachers of kindergarten and early primary school-aged children with basic English and other fun activities!
Use songs, games, activities and other creative methods to engage local children in learning as they improve their English skills,
academic performance and expand their worldview. Share photos, flags, stories and other insights to provide more about your life in your country. You will get just as much or even more from this amazing experience!
In Kajjansi, there are a few kindergartens open for children up to five years old at the local school. This provides a safe place where parents can send their children during the day while they are working. Unfortunately there is not always adequate space provided for them. We are hoping to improve this situation through community development projects combined with the
assistance of participants willing to come in and share their time, effort and knowledge.
You can expect to spend time assisting local staff and getting to know some of the local children by playing with them, feeding them, helping them to get to know someone from a far away place. Moreover, you will get the chance to coordinate educational activities that will likely prove valuable for the children using music, playing sports, and teaching basic English, etc.
This is an opportunity for a great cultural exchange opportunity, allowing them to grow their perspectives of the world outside of their small village and for you to gain an appreciation for the gifts that lie within their community as well.
Schedule
Monday to Friday
You will be working for 4-5 hours per day. Some of the nurseries/kindergartens are located 10 minutes away by foot, while others can be from 30 minutes to an hour away by car. Below is what a typical day might look like:
Breakfast
Work at the kindergarten/nursery
Lunch
Work at the kindergarten/nursery
Back to the accommodation
Free time
Dinner
* The schedule can be changed and/or amended depending on weather conditions, local conditions, and unforeseen circumstances. Also during holidays, the schedule can be interrupted.
Program
Prices
1 Week: 555 Euro
2 Weeks: 685 Euro
3 Weeks: 875 Euro
4 Weeks: 1065 Euro
+1 Week: 235 Euro
* The Culture Week & Construction Project has an extra fee of 45 Euro per week
With us there are NO registration or administration fees!
Plus you can easily combine the different projects.
What's included:
Volunteer program
Accommodation
Meals
24/7 in-country support
In-country program orientation
Pre-departure support
Airport pick-up
Not included:
visa, flight, travel insurance, vaccinations, criminal background check, return trip to the airport, 5% international banking fee
Requirements to join:
– Participants need to be minimum 18 years old
– Participants under 16 need to join with a parent/guardian
– Participants aged 16 to 18 need to have parental consent
– Participants are required to provide a criminal background check (if unable to obtain a criminal background check, you can provide two character reference letters instead)
– Participants are required to have their own travel insurance
– You need to be able to speak and understand at least basic English