Medical Internship in
Kenya
Embark on an extraordinary and unparalleled medical journey unlike any other! Get ready to immerse yourself in a remarkable experience where you'll have the incredible opportunity to shadow and learn from dedicated local staff at a rural hospital in the heart of Kenya. Become an intern with us in 2024!
This program is for doctors and nurses, or students who are studying to become a doctor or a nurse. Our Medical Program is specifically designed for individuals with a medical background who are eager to make a difference. It's your chance to contribute your skills and expertise to a noble cause. Based on your unique level of skill and ability, you'll be entrusted with a diverse range of tasks that will allow you to actively support and uplift the local Kenyan medical center or hospital, catering to the needs of those who have limited access to affordable, high-quality health care.
But it's not just about the medical aspect – it's also a journey of cultural immersion. Kenya's vibrant culture and warm hospitality will embrace you, allowing you to form lasting connections and create memories that will stay with you forever. You'll witness the resilience and strength of the local community, gaining a profound understanding of the impact of limited access to quality health care and the transformative power of compassionate service.
Join our
Immersion Internship

in Kenya!
Are you ready to explore a new and exciting culture while gaining valuable experience in your field? Our internship program in Kenya is the perfect opportunity to do just that. As an intern, you'll have the chance to immerse yourself in this unique environment, gaining a deeper understanding of the local culture and traditions.
 Embark on a thrilling medical journey like never before with our extraordinary medical internship program in Kenya designed exclusively for foreigners! Picture yourself immersed in the heart of healthcare excellence, where the rhythm of your heartbeat harmonizes with the pulse of medical innovation. Our medical internships in Kenya offer a dynamic fusion of clinical expertise and cultural immersion, creating an unparalleled experience for aspiring doctors, nurses, and international students alike. Imagine collaborating with top-notch medical professionals in a bustling hospital setting, where the pursuit of medical knowledge intertwines seamlessly with the vibrant tapestry of Kenya's diverse landscapes. Seize this golden opportunity to not just practice medicine, but to dance with the rhythm of healing in a country that beckons with warmth and the promise of a transformative healthcare adventure. It's not just an internship; it's a chance to be part of a global healthcare community, making a difference one heartbeat at a time!
Not only will you be able to broaden your perspectives and create unforgettable memories, but you'll also gain invaluable experience in your field. Our program is designed to provide interns with hands-on experience working with patients from a variety of backgrounds and conditions, helping you to develop the skills and knowledge you need to succeed in your future career.
Our program's first week is not just about getting briefed on the program, but it's also designed to immerse you in the vibrant culture of Kenya. You'll get a comprehensive understanding of the Dos and Don'ts, and by the end of the week, you'll fall in love with the country's proud history and heritage. A professional supervisor will provide an introduction session to prepare you for the local work environment and culture. These sessions are tailored to the industry or field in which your internship takes place, so you'll be fully equipped with the local situation and developments surrounding your work.
Location: Nakuru town, Kenya, located northwest of Nairobi
Duration: Join from 4 weeks
Start Dates: You can start every first and third Monday of the month (arrival is on Sunday)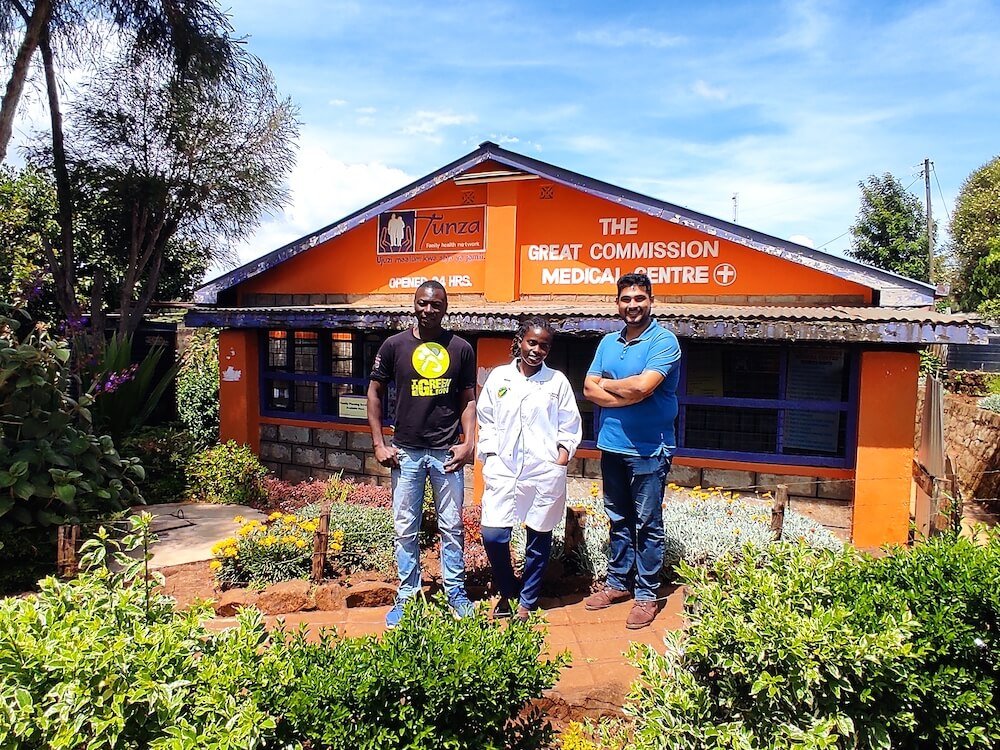 Your
Arrival
Get ready for a warm welcome to Kenya! Your program begins the moment you arrive, with our airport pick-up in Nairobi on Sunday at Jomo Kenyatta International Airport. To ensure a smooth transition, we'll provide you with all the necessary arrival and contact details when you book your program. The local team will be waiting for you, ready to transfer you to your accommodation.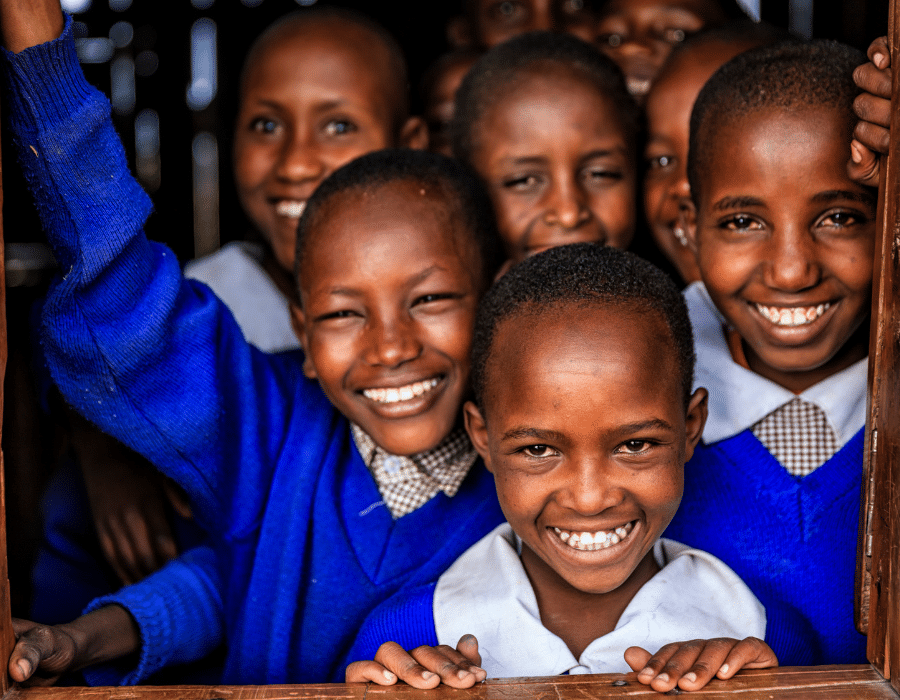 The Cultural Introduction

At our program, we go above and beyond to ensure that interns not only have an incredible placement with a local company/organization, but also have a seamless transition into the local culture and customs. We understand that feeling at home in a new environment is essential for a successful internship experience.
To kickstart this journey, you will start with a 2-day Introduction and Orientation. This will immerse you in the local culture and customs, where interns will have the opportunity to learn about the vibrant local culture, language, and customs. 
We believe that by providing this thorough introduction to the local culture and industry, we set our interns up for success. They will enter their internship placements equipped with a deep appreciation for the local customs, a solid understanding of the industry landscape, and the confidence to thrive in the local work environment.
Over the course of the first 2 days you will get a 2-day Introduction and Orientation, where we will guide you through the Dos and Don'ts, and showcase the best of this stunning country. Discover Kenya's proud history and heritage as we take you on a journey through time, and give you a chance to fully appreciate the country's unique charm.
Join us for an incredible start to your program that promises to immerse you in Kenya's rich culture and offer an unforgettable experience. From day one, we will give you a comprehensive briefing of our program, ensuring that you are fully prepared for what lies ahead.
Your
 Accommodation
Your accommodation is included in your package from Sunday night until Saturday morning of your last week, so you can rest assured that you'll have a comfortable place to call home throughout your journey.
The accommodation will have a maximum of 2 persons per room in a shared homestay or apartment with breakfast and a proper workspace included at the accommodation.
You can let us know if you prefer a homestay or an apartment.
A private room upgrade is available at an extra cost, contact us for details.
Medical Internship
in Kenya
This program is designed for people with a medical background, and you will be able to contribute based on your skill level and abilities.
You will participate in a variety of tasks at a local medical center or hospital, assisting those with limited access to affordable and high-quality healthcare. This program will allow you to shadow professionals and gain valuable insights into the healthcare system.
Kenya's healthcare system is a complex and evolving network that strives to provide its population with accessible and high-quality healthcare services. The system is made up of both public and private healthcare providers, each with their own set of infrastructure and resources.
The unequal distribution of healthcare resources between urban and rural areas is one of the key challenges in Kenya's healthcare system. Urban areas typically have better-equipped hospitals and a higher concentration of healthcare professionals, whereas rural areas frequently struggle with inadequate infrastructure and limited access to healthcare services.
Furthermore, some residents of the villages would be unable to afford transportation to the hospital. This gives participants the opportunity to volunteer as backpack nurses. This will entail gaining remote access for patients who are confined to their homes.
As long-distance walking is involved, the backpack nurses will be part of a challenging, enlightening, and adventurous experience. Later, they can relax by swimming in the pool at our hotel.
Through this program, you will not only improve your medical knowledge and skills, but you will also gain a better understanding of the challenges and realities that healthcare providers face in resource-constrained settings. Take advantage of the rewarding experience of working alongside dedicated local staff to improve healthcare access and outcomes in the Kenyan community.
Participants embarking on this program can anticipate engaging in a plethora of activities tailored to their specific skill set and educational background. They will have the opportunity to shadow local doctors, nurses, and other healthcare professionals responsible for both in-patient and outpatient care. Activities may encompass monitoring patients' health conditions, observing medical procedures, and disseminating health outreach information within the community.
Contributions from participants in this program can significantly impact the hospital's operations. Participants can share their unique knowledge and expertise while also donating additional resources or supplies whenever feasible. Such contributions would serve to alleviate financial constraints and ultimately benefit the local community members who rely on the hospital's services.
In the remote corners of our world, access to quality healthcare remains a privilege that eludes many. However, with the establishment of a remarkable hospital by a local NGO, we are offering an extraordinary program that calls upon compassionate individuals like yourself to extend a helping hand, particularly to the dedicated nurses who tirelessly serve these communities.
But our mission doesn't end within the hospital walls. We recognize that transportation barriers prevent some villagers from reaching the care they desperately need. That's where you come in—as a backpack nurse, you have the incredible opportunity to bring healthcare directly to the doorsteps of those confined to their homesteads. This meaningful contribution allows you to make a lasting impact on the lives of these individuals and their families.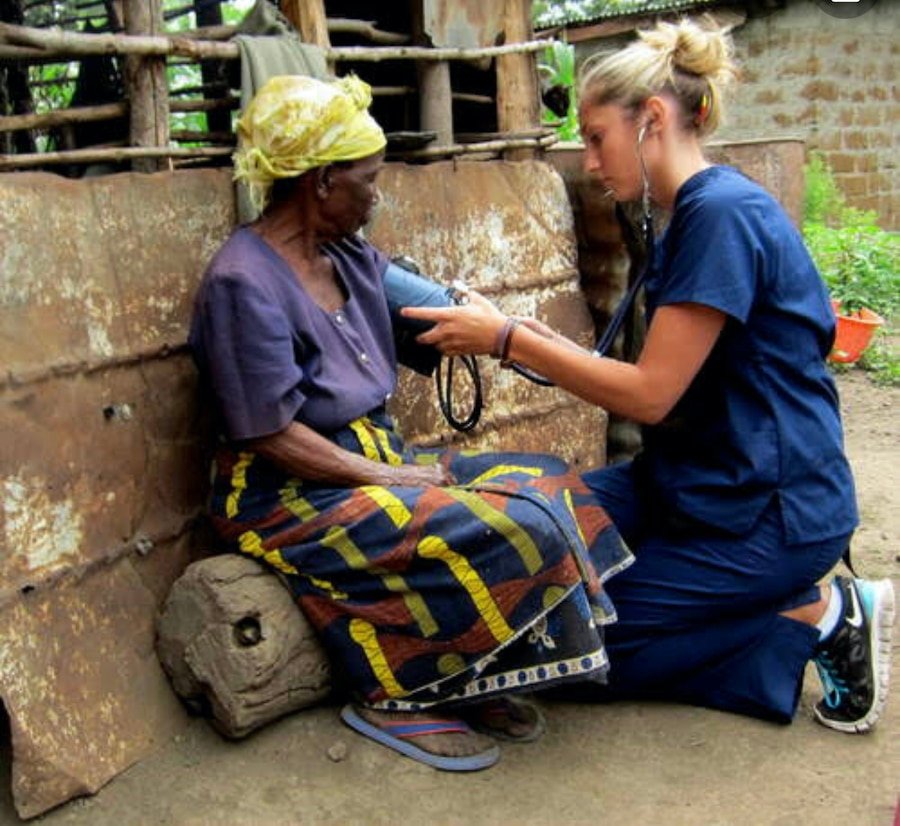 Prepare to witness firsthand the challenges and triumphs of health care service delivery in a resource-limited environment. As you work side by side with the dedicated local staff, you'll gain invaluable insights and a deep appreciation for the complexities of providing medical care under such circumstances. From shadowing medical procedures to providing compassionate care, each task you undertake will play a vital role in improving the lives of individuals who depend on the expertise and compassion of dedicated medical professionals like yourself.
But it's not just about the medical aspect – it's also a journey of cultural immersion. Kenya's vibrant culture and warm hospitality will embrace you, allowing you to form lasting connections and create memories that will stay with you forever. You'll witness the resilience and strength of the local community, gaining a profound understanding of the impact of limited access to quality health care and the transformative power of compassionate service.
Together, let's make a lasting difference in the lives of those who need it the most. Prepare to embark on this thrilling adventure, where you'll not only expand your medical knowledge and skills but also discover the extraordinary power of empathy and human connection. Kenya beckons you, ready to welcome your dedication and passion as we work hand in hand to provide a brighter and healthier future for those in need.
Embark on an extraordinary journey that will test your limits and expand your horizons. As a backpack nurse, you will traverse long distances, venturing into remote areas to provide vital medical assistance. The challenges you encounter along the way will be met with resilience and determination, as you navigate rugged terrain and overcome obstacles to ensure that no patient is left behind.
And when the day's work is done, you can retreat to our comfortable accommodation, where a refreshing pool awaits you. Take a well-deserved moment to rejuvenate, reflecting on the fulfilling experiences and transformative connections you've made throughout your journey.
This program offers more than just an opportunity to make a difference—it offers a chance to be part of something greater, to bring hope and healing to those who have been overlooked. Join us on this remarkable adventure, where compassion meets adventure, and together, we can reshape the landscape of healthcare accessibility for those in need.
You must have an established medical background—studying on a pre-medical track, medicine, nursing, pharmacy, occupational/physical therapy, or working in a relevant field.
Aims & Objectives
– To lend an extra hand in the hospitals, which are mostly understaffed.
– To share knowledge and experience with the local medical staff.
– To boost the efforts of the hospital in reaching patients who may be confined at home.
Schedule
Monday to Friday, get ready for an exhilarating week of making a real impact on the lives of patients and working closely with the dedicated hospital staff. Each day is packed with meaningful activities, and your schedule might unfold like this:
Start your day with a delicious breakfast, energizing yourself for the fulfilling work ahead. Then, you'll join the hospital team or set off as a backpack nurse, ready to provide essential assistance and care.
Throughout the morning, you'll lend a helping hand at the local hospital, supporting the medical professionals and attending to the needs of patients under the close guidance of qualified personnel. Whether it's administering medications, assisting with procedures, or offering a comforting presence, your presence will bring hope and healing to those in need.
At midday, take a break to replenish your energy with a satisfying lunch. It's a chance to refuel and connect with fellow participants and local staff, sharing experiences and insights.
In the afternoon, you'll return to the hospital, continuing your valuable contributions and learning from the dedicated professionals around you. Your dedication and passion for healthcare will shine through as you assist with various tasks, ensuring the smooth operation of the medical facility.
As the day winds down, enjoy a well-deserved dinner, savoring the flavors of the local cuisine and reflecting on the meaningful moments you've shared. This is an opportunity to connect with your fellow participants and discuss the day's experiences, fostering a sense of camaraderie and collaboration.
Please note that this schedule is flexible and subject to change based on weather conditions, local circumstances, and unforeseen events
Internship
Price
4 Weeks: 1995 Euro / 2185 US$
+1 Week: 395 Euro / 435 US$
What's included:
– Internship placement with an assigned project and a professional work environment with a minimum of 30 hours a week
– 2-day introduction and orientation
– Guidance, supervision, feedback sessions, on-the-job training
– Welcome and pick-up at the airport
– Accommodation with a maximum 2 persons per room in a shared homestay or apartment with breakfast and a proper workspace included
– Private room is available at an extra cost (contact us for details)
– Breakfast
– 24-hour in-country support
Not included:
visa, flight, travel insurance, vaccinations, criminal background check, return trip to the airport, 5% international banking fee
Requirements to join:
– Participants need to be minimum 18 years old
– Provide your CV, motivation letter, and qualifications
– An established background in an affiliated field of study
– Participants are required to provide a criminal background check (if unable to obtain a criminal background check, you can provide two character reference letters instead)
– Participants are required to have their own travel insurance
– You need to be able to speak and understand English