Volunteer in
Malaysia
Volunteer in Malaysia in 2023 and 2024 with Abroad Escape!
Experience the adventure of a lifetime by becoming a volunteer in Malaysia. Our volunteer programs in Malaysia offer you the opportunity to create your own schedule in the most rewarding and impactful volunteering projects in Malaysia.
Also check out our volunteer program with Orangutans in Malaysia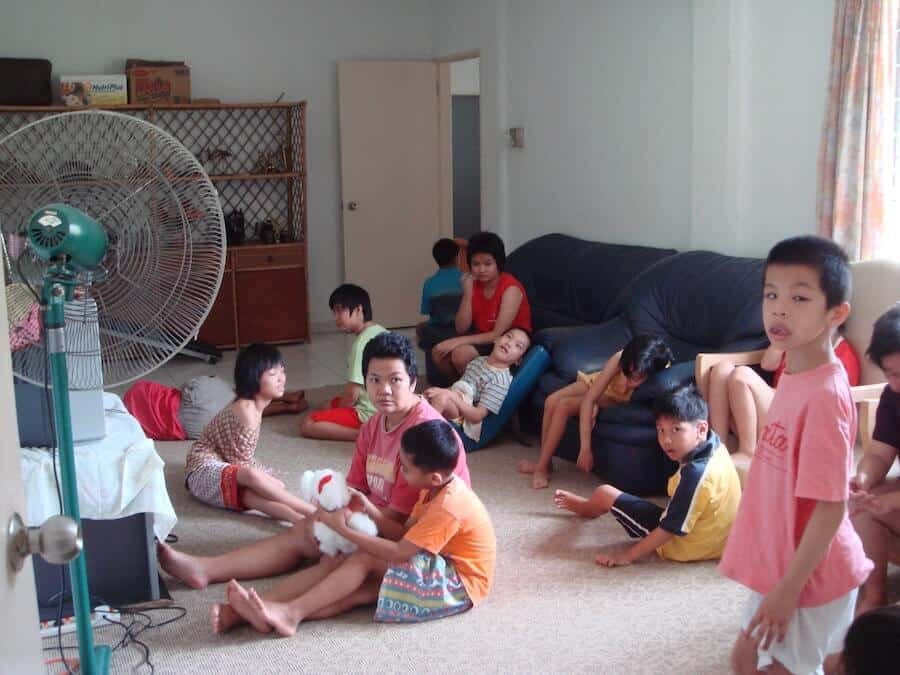 Create
Your Own Unique Schedule

In Malaysia!
With the freedom to choose your own unique schedule as you want week by week. With us, you have the power to create your own tailor-made volunteer program that aligns with your passions and interests. You have the flexibility to start any Monday and stay for anywhere between one to twelve weeks.
If you are a passionate volunteer with a heart for nurturing young minds and an eagerness to transform lives in Malaysia, then these programs are tailor-made for you. With a focus on early childhood education, these opportunities provide an ideal platform for you to channel your enthusiasm and create a positive impact on the lives of the little ones in this beautiful country.
Location: Borneo, Malaysia
Start Dates: Start every Monday
Duration: 1 week – 12 weeks
Your
Arrival
Get ready for a warm welcome to Malaysia! Your adventure begins the moment you arrive, with our airport pick-up on Sunday at Kota Kinabalu International Airport (KLIA and KLIA2) between 08:00 to 18:00.
To ensure a smooth transition, we'll provide you with all the necessary arrival and contact details when you book your program. If you would be arriving earlier than Sunday then talk to our helpful support team so we can help you with that. The local team will be waiting for you, ready to transfer you to your accommodation where you'll meet fellow volunteers from around the world.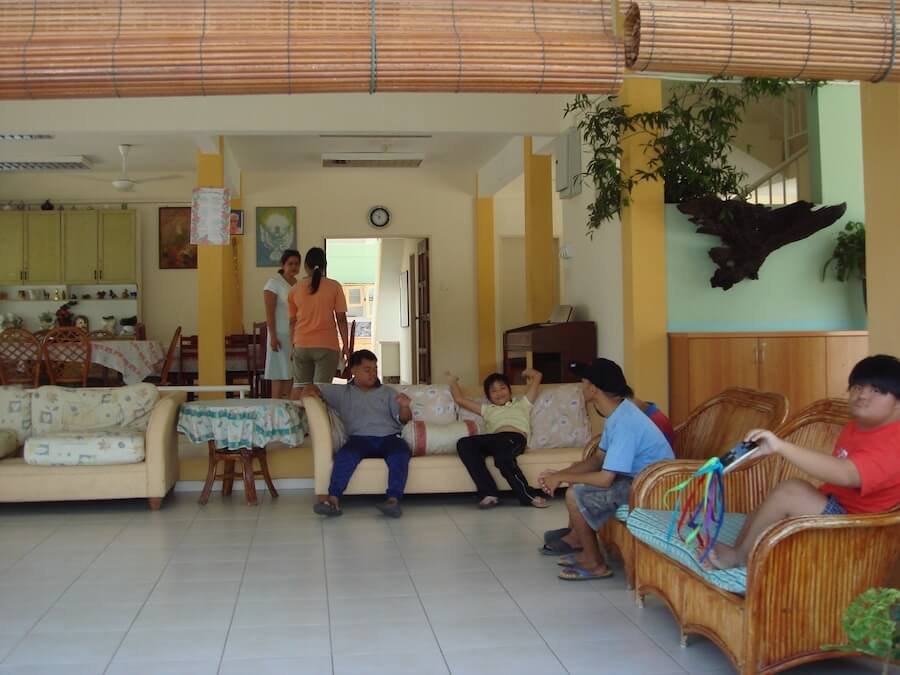 Your
Orientation
On Monday, our experienced coordinator will lead an exciting orientation session. This is your chance to get comfortable with your surroundings and dive into the local culture, while also receiving important health and safety advice.
During the orientation, you'll receive a comprehensive introduction to your program, accommodations, and the exciting projects that await. Plus, you'll learn all the do's and don'ts of local customs, giving you a head start on immersing yourself in the rich and vibrant culture of Malaysia.
Your
 Accommodation
Your accommodation is included in your package from Sunday night until Saturday morning of your last week, so you can rest assured that you'll have a comfortable place to call home throughout your journey.
You'll be staying in shared rooms with other volunteers, giving you the perfect opportunity to make lifelong friends from around the globe. You'll be accommodated in single-gender dorm-style rooms, ensuring maximum comfort and privacy.
But that's not all – we've got your meals covered too! You'll enjoy three delicious meals per day from Monday to Friday, and two meals per day on weekends. Plus, if you're a vegetarian, no problem! We can vegetarian meals for you.
Malaysia
Our projects in Malaysia. You can choose which project you day week by week and create your own unique schedule in Malaysia!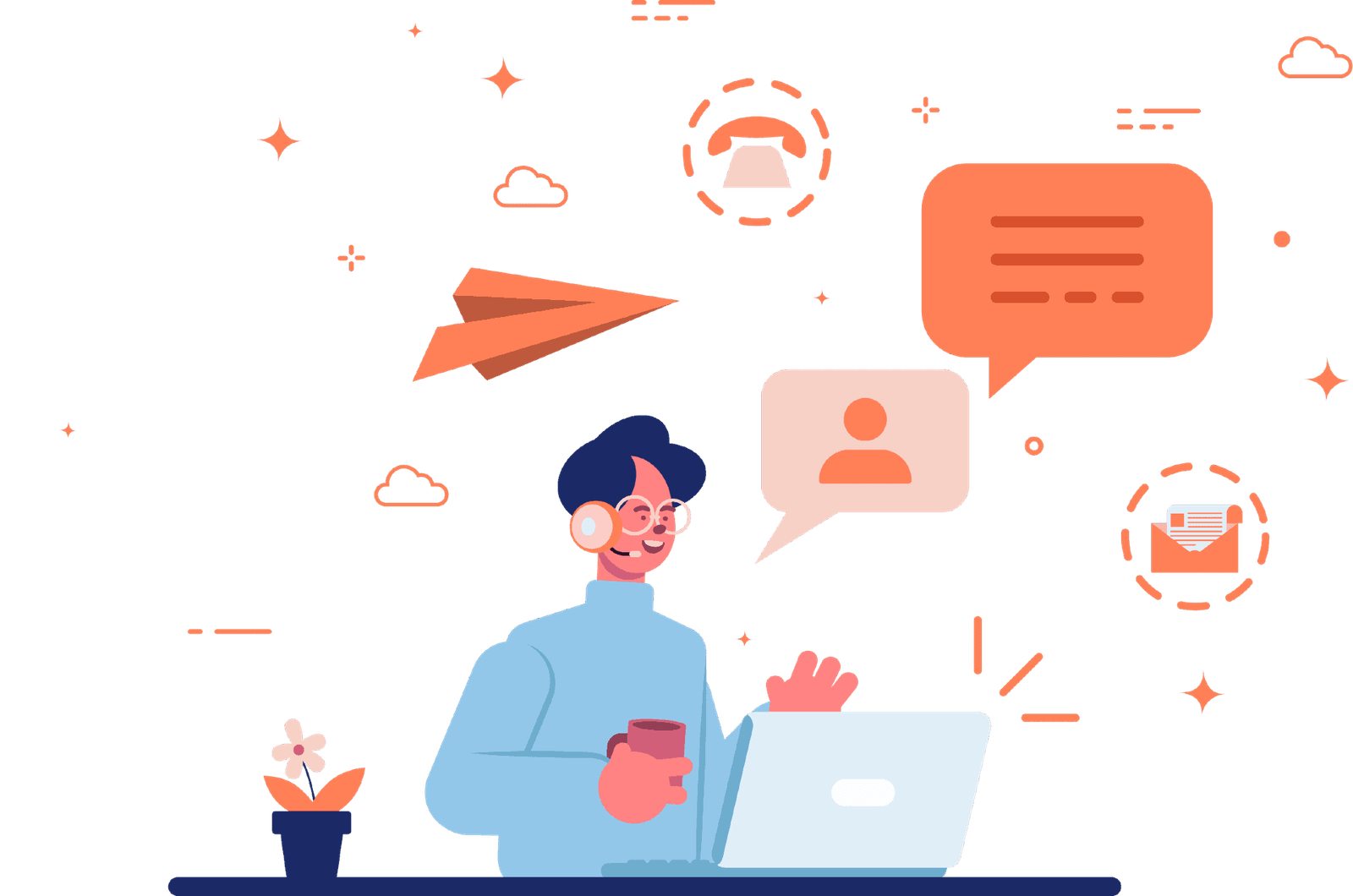 Special Needs Education
Embark on an extraordinary adventure in Asia and immerse yourself in the captivating Malaysian culture. This is an opportunity of a lifetime to develop new skills, boost your confidence, and gain a deeper understanding of a different culture while making a meaningful impact.
Our care project in Sabah, Malaysia invites you to join us in providing care and support to an underprivileged and vulnerable community. The center we work with accommodates 40 residents, aged between 10 and 53 years old. Many of these young individuals face multiple disabilities and require constant attention, with some even lacking a proper home. The range of disabilities includes conditions like Cerebral Palsy, Epilepsy, Attention Deficit Disorder, Learning difficulties, Paralysis, and Deafness.
At the center, you will witness firsthand the transformative power of care and compassion. By dedicating your time and effort, you will contribute to their well-being and instill a sense of confidence and purpose in their lives. The program extends beyond the center, as we also engage in outreach work to remote communities and empower the youth in rural areas to become capable caregivers for those with disabilities.
Throughout the project, each child receives an Individual Education Plan tailored to their specific needs. This personalized approach ensures that they receive the necessary support and modifications to thrive academically and emotionally. From curriculum adaptations to specialized facilities, we aim to create an inclusive educational environment that allows students to reach their full potential.
This incredible opportunity is open to individuals of all nationalities who are proficient in English and above 18 years old. Whether you're a physiotherapy student, a gap year adventurer, or someone seeking overseas work experience, this project offers a unique chance to make a difference while gaining valuable skills. The minimum duration is two weeks, providing ample time to immerse yourself in the culture and make a lasting impact.
As you embark on this remarkable journey, you'll have the chance to explore Kota Kinabalu, enjoy city walks, and savor the local flavors. The program includes a well-structured itinerary that balances your volunteering commitments with opportunities for rest and relaxation. Please note that the schedule is subject to change based on weather conditions, local considerations, and unforeseen circumstances.
Join us on this remarkable care project in Sabah, Malaysia, and be part of a life-changing experience that will broaden your horizons, uplift spirits, and create lasting memories.
Teaching
Immerse yourself in a truly rewarding teaching experience amidst the serene rural village of Tamparuli, Sabah, where English language skills are in high demand. In this picturesque corner of Malaysia, you'll have the chance to make a meaningful impact by teaching and guiding children in small groups, helping them practice conversational English. As you witness their confidence grow, you may even explore other subjects like Mathematics, Sciences, Sports, Drama, Arts, or Music if your interests align.
Malaysia, with its diverse offerings of both the Malaya Peninsula and the enchanting island of Borneo, serves as an ideal gateway to Southeast Asia. From the gleaming skyscrapers of Kuala Lumpur to the awe-inspiring rainforests and wildlife of Sabah and Sarawak, this country beckons with a wealth of sights and experiences. Sabah, in particular, is a land of tropical rainforests, pristine sandy beaches, the majestic Mount Kinabalu, and a mesmerizing array of marine and wildlife. It is one of the few remaining places on Earth where you can witness these incredible creatures in their natural habitats.
Throughout Sabah, a rich tapestry of ethnic and indigenous tribes, such as Dusun, Murut Rungus, Bajau, and Kadazan, contribute to the vibrant multicultural society alongside immigrant communities including the Chinese, Indian, Filipinos, and Indonesians. While the official language is Bahasa Malaysia, English is widely spoken due to the amalgamation of diverse religious and ethnic backgrounds.
The schools we collaborate with are nestled in a rural village setting, about an hour's drive from Kota Kinabalu, the capital city. While English is taught in all schools, children in rural areas lack the opportunity to practice the language outside the classroom, resulting in limited exposure to pronunciation and speech. Your presence as a native English speaker proves invaluable, helping them enhance their language skills and improve their grades. With approximately 360 pupils in total, spanning Kindergarten, Primary, and Secondary levels, teaching opportunities can be arranged across any of these areas.
Typically, you'll be expected to teach around 10 to 15 lessons per week, but you'll soon find yourself in high demand wherever you go! Initially, you'll assist the English teacher by guiding small groups in conversational English. As your confidence grows, you may express interest in contributing to other subjects like Mathematics, Sciences, Sports, Drama, Arts, or Music if you have a passion for them. If you feel comfortable with teaching, the teachers will be delighted to have you lead the entire class. You can anticipate teaching approximately 10 to 15 hours per week, making a significant difference in the lives of these eager learners.
Don't worry if you lack formal teaching qualifications; your participation is about providing valuable assistance in any way possible. Whether it's offering native English pronunciation or providing additional support in various academic subjects or computer literacy, your contributions will be greatly appreciated. It is well understood that you are not a qualified teacher, but your willingness to help is what truly matters.
Your journey begins with your arrival at Kota Kinabalu International Airport, followed by a delightful city walk exploring nearby attractions. An introduction by the Country Manager sets the stage for an unforgettable adventure. Accommodation will be provided throughout your stay, offering a comfortable and welcoming retreat.
The schedule encompasses a balanced mix of teaching, rest days, and opportunities to explore the local surroundings. It is important to note that the schedule may be subject to changes due to weather conditions, local considerations, and unforeseen circumstances, ensuring a flexible and adaptable experience.
Join us on this remarkable teaching project in the heart of Tamparuli, Sabah, and become a cherished part of these children's lives. Together, we can make a lasting difference,
2 Week Diving Adventure
Embark on a thrilling and unforgettable journey to Asia, immersing yourself in the captivating wonders of Malaysian culture. Prepare to unveil a treasure trove of new skills, heightened confidence, and a profound understanding of a different way of life. This expedition promises not only personal growth but also invaluable professional development. Yes, challenges may arise, and stress might creep in, but fear not! For within this extraordinary experience lies an abundance of rewards and memories that will last a lifetime.
Carve out some precious time for travel and allow us to introduce you to our exceptional diving program spanning two weeks. Here, you will have the opportunity to complete the internationally recognized PADI Open Water and Advanced Open Water Courses, granting you diving certifications of the highest regard. Your underwater adventures will take place in the enchanting Kota Kinabalu at Tunku Abdul Rahman Marine Park, a mesmerizing haven teeming with life.
Prepare to be captivated by a diverse array of PADI diving training courses, alongside enticing packages such as Snorkelling & Island Hopping trips and Sunset Cruises. All of these exhilarating water activities are situated within the breathtaking Tunku Abdul Rahman Marine Park, a haven encompassing 50 square kilometers and featuring five exquisite islands (Gaya, Manukan, Memutik, Sapi, and Sulug), embraced by vibrant reefs and the azure sea.
Partnering with an exceptional Diving Center, we proudly present a remarkable two-week diving program that will see you acquire the esteemed PADI Open Water and Advanced Open Water certifications. As you explore the depths of Kota Kinabalu at Tunku Abdul Rahman Marine Park, a world of possibilities opens up before you. And if you crave even greater diving adventures in renowned spots like Mabul and Sipadan, simply inform us in advance, and we will make it happen.
Furthermore, this project extends its warm embrace to individuals of all nationalities and ages, provided they are 18 years or older. It is a remarkable opportunity for students, those on gap years or sabbaticals, mature adventurers seeking a change, and anyone eager to gain overseas work experience, pursue internships for university credit, or delve into the realms of Resort Management and Dive School Management.
As you prepare to embark on this extraordinary voyage, please keep in mind a few essential considerations and requirements designed to ensure your safety during the diving programs:
– Full vaccination against COVID-19 is mandatory to participate in this diving program.
– To ensure your well-being, refrain from diving within 18 hours prior to your flight. Plan your travel accordingly.
– Individuals with certain conditions, including heart or lung ailments, recent surgery, back or spinal issues, arthritis, osteoporosis, or similar spinal/pelvic diseases, should exercise caution, as the boat journey to the island may not be suitable. Pregnant women are also advised against participating due to potentially bumpy boat rides. Consult your physician before enrolling in this program if you have any health concerns.
– Before embarking on your dives, you will need to sign the PADI release & liability form. Always follow the instructions of your knowledgeable Dive Instructor or Dive Master.
– While indulging in this incredible experience, please refrain from consuming alcohol during your dive course or trip.
– The preservation and conservation of the Underwater World are of utmost importance. Any harm caused to coral or marine life is strictly prohibited. We encourage you to be a responsible diver and utilize only environmentally friendly SUNBLOCK / SUNSCREEN during your dives.
– We strongly recommend obtaining personal injury and travel insurance before your arrival, ensuring your peace of mind throughout your journey.
– While jellyfish activity varies, it typically occurs in the middle or toward the end of the year. Exercise caution and promptly inform our guides if you encounter a jellyfish sting. Rest
Embark on an extraordinary journey filled with excitement and personal growth. As you arrive at Kota Kinabalu International Airport, the beginning of an incredible adventure awaits. Take a moment to savor a packed lunch before embarking on a captivating KK City Walk, immersing yourself in the vibrant atmosphere of nearby banks, clinics, and shopping centers. End the day with a delicious packed dinner, replenishing your energy for the journey ahead.
The following day marks the commencement of your PADI Open Water Course, a transformative experience that will leave you with newfound skills and knowledge. Join the esteemed Seatango Class Training Centre, where facilitators and assistant instructors warmly welcome you. Begin with an introduction to the course, its schedule, and the essential rules and regulations. An ice-breaking session sets the stage for an engaging learning experience. Dive deep into the open water classroom, guided by experienced instructors who cover chapters 1 to 5, reviewing your knowledge and addressing any misconceptions. Engage in quizzes and final exams, solidifying your understanding of the subject matter. Return to the training center, where packed lunches and dinners await, ensuring you stay fueled and ready for each day's adventures.
Day two of the PADI Open Water Course takes you to the magnificent Marina Sutera. Engage in confined water training, honing your skills in a controlled environment. Dive into the immersive experience of Open Water Dive 1 and 2, exploring the underwater wonders that await. Return to the training center, where delectable packed meals await, nourishing both body and mind.
Continue your exhilarating journey on day three, where confined water training expands to encompass sessions 3, 4, and 5. Embark on Open Water Dive 3 and 4, venturing further into the captivating depths. Each moment is an opportunity for growth and discovery. As the day draws to a close, return to the training center and indulge in the satisfying meals prepared for you.
A new chapter begins as you embark on the PADI Advanced Open Water Course on day four. Familiarize yourself with the course's advanced aspects, engaging in knowledge review sessions that deepen your understanding. Delve into the course manual, completing quizzes that prepare you for the exciting journey ahead. Choose your desired elective, selecting the path that aligns with your interests and aspirations. Return to the training center, where packed lunches and dinners await, fueling your progress and providing the sustenance needed for success.
Day five of the Advanced Open Water Course awaits, filled with thrilling adventures. Engage in the chosen elective and embrace the exhilarating experience of navigation or deep diving, depending on sea conditions. Reflect on the progress made throughout the course and highlight areas for improvement. Instructors stand by your side, offering guidance and solutions to any challenges you encounter. Return to the training center, where nourishing meals are prepared, ensuring your body and mind remain in harmony.
The week comes to a close, granting you a well-deserved rest day. Start your morning with a delightful breakfast at the hostel, savoring the flavors that awaken your senses. Indulge in relaxation and reflection, preparing for the adventures that lie ahead. As the day draws to a close, relish a packed dinner, embracing the tranquility of the hostel.
Week two brings a daily itinerary that unveils the breathtaking wonders of Tunku Abdul Rahman Marine Park. Arriving at Sutera Marina, you embark on a thrilling journey. Dive into the crystal-clear waters surrounding Mamutik or Sapi Islands, where the crew warmly welcomes you. Gear up and immerse yourself in the first dive session, a captivating experience lasting 45 to 60 minutes. Enjoy a surface interval, allowing you to rest and bask in the sun's warmth on the top deck or find solace
on the bottom deck, relishing light refreshments.
The adventure continues with the second dive session, exploring the marine wonders that await beneath the surface. Lunch is served on the island, providing nourishment and energy for the exciting third dive session. Marvel at the underwater landscapes and captivating marine life during this 45 to 60-minute exploration. As the day draws to a close, depart from Marina Sutera, reflecting on the awe-inspiring experiences of the day. Return to the marina, where the comfort of the hostel awaits.
Please note that the schedule presented is subject to change based on weather conditions, local circumstances, and unforeseen events. Our dedicated team will ensure your safety and make any necessary adjustments to guarantee the best possible experience.
Start Dates:
First Monday of every subsequent month. Diving is possible all year round although the
weather tends to be stormy between June, July and August. All diving is weather dependent.
Program
Prices
1 Week: 645 Euro
2 Weeks: 845 Euro
3 Weeks: 1075 Euro
4 Weeks: 1345 Euro
+1 Week: 345 Euro
 The 2-Week Diving Internship costs 2450 Euro
With us there are NO registration or administration fees!
What's included:
Volunteer program
Accommodation
Meals
24/7 in-country support
In-country program orientation
Pre-departure support
Airport pick-up
Not included:
visa, flight, travel insurance, vaccinations, criminal background check, return trip to the airport, 5% international banking fee
Requirements to join:
– Participants need to be minimum 18 years old
– Participants under 16 need to join with a parent/guardian
– Participants aged 16 to 18 need to have parental consent
– Participants are required to provide a criminal background check (if unable to obtain a criminal background check, you can provide two character reference letters instead)
– Participants are required to have their own travel insurance
– You need to be able to speak and understand at least basic English
Testimonial
Sarah Snook
A testimonial from Sarah Snook the famous Hollywood actress who joined our volunteer program.