Sports Education Internship
in
Nepal
Are you a sports enthusiast who dreams of pursuing a career in sports education? Look no further! Our sports education internship program in Kathmandu, Nepal is designed to provide you with an exciting and immersive experience.
As an intern, you will work closely with experienced sports coaches at a renowned school, assisting them with various sports activities and assignments. You will have the opportunity to create and evaluate sports education programs, applying your theoretical knowledge to real-life situations. This hands-on experience will help you develop the skills necessary to succeed in the field of sports education.
Beyond the practical experience, you will also have the opportunity to immerse yourself in the vibrant culture of Kathmandu and make new friends who share your passion for sports education. This is your chance to gain valuable experience and grow both personally and professionally.
So, what are you waiting for? Take the first step towards your dream career by applying to our sports education internship program now!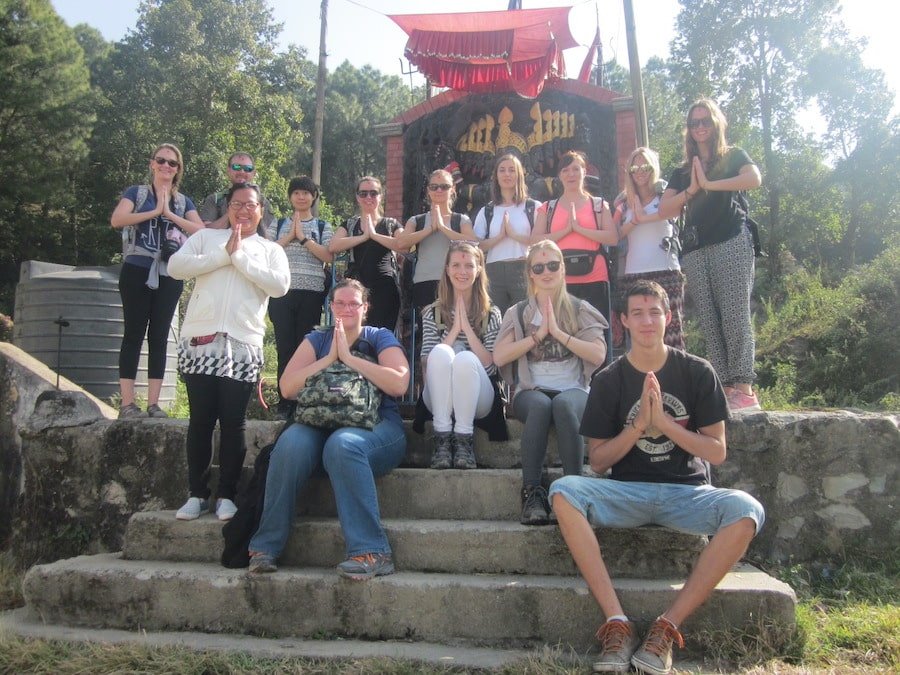 Join our
Immersion Internship

in Nepal!
Are you ready to explore a new and exciting culture while gaining valuable experience in your field? Our internship program in Nepal is the perfect opportunity to do just that.
Nepal is a country unlike any other, with a rich history and diverse cultural landscape that is sure to leave a lasting impression on anyone who visits. As an intern, you'll have the chance to immerse yourself in this unique environment, gaining a deeper understanding of the local culture and traditions.
Not only will you be able to broaden your perspectives and create unforgettable memories, but you'll also gain invaluable experience in your field. Our program is designed to provide interns with hands-on experience working with patients from a variety of backgrounds and conditions, helping you to develop the skills and knowledge you need to succeed in your future career.
Are you ready for an unforgettable experience? Our program's first week is not just about getting briefed on the program, but it's also designed to immerse you in the vibrant culture of Nepal. You'll get a comprehensive understanding of the Dos and Don'ts, and by the end of the week, you'll fall in love with the country's proud history and heritage. On Thursday and Friday, a professional supervisor will provide an academic introduction session to prepare you for the local work environment and culture. These sessions are tailored to the industry or field in which your internship takes place, so you'll be fully equipped with the local situation and developments surrounding your work. We're excited to guide you through this unique and enriching experience.
Location: Kathmandu, Nepal
Duration: Join from 4 weeks
Your
Arrival
Your program begins the moment you arrive, with our airport pick-up on Sunday. To ensure a smooth transition, we'll provide you with all the necessary arrival and contact details when you book your program. The local team will be waiting for you, ready to transfer you to your accommodation.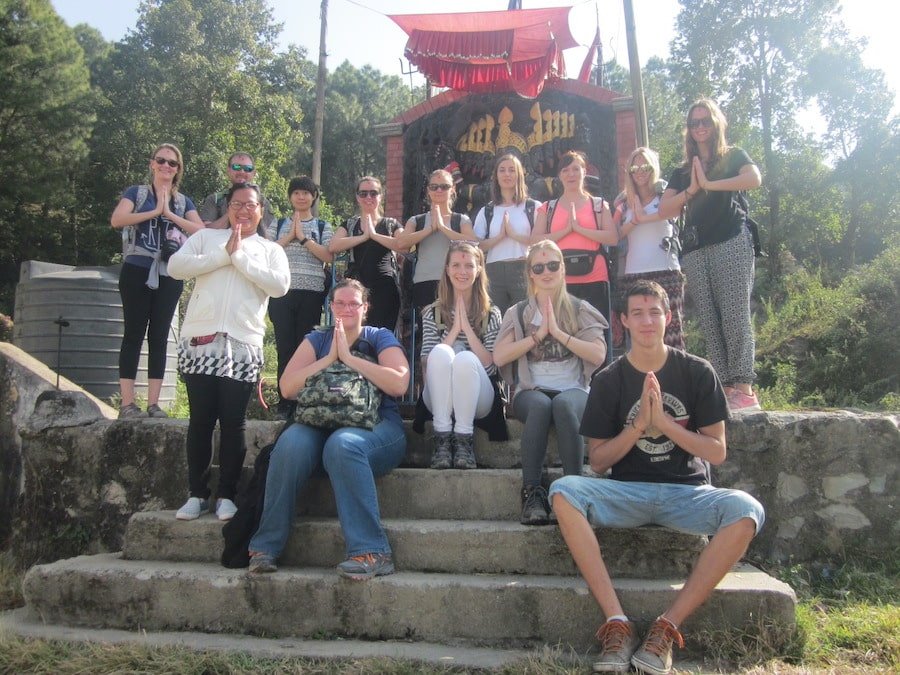 The Cultural Introduction

At our program, we go above and beyond to ensure that interns not only have an incredible placement with a local company/organization, but also have a seamless transition into the local culture and customs. We understand that feeling at home in a new environment is essential for a successful internship experience.
To kickstart this journey, you will start with a 2-day Introduction and Orientation. This will immerse you in the local culture and customs, where interns will have the opportunity to learn about the vibrant local culture, language, and customs.
We believe that by providing this thorough introduction to the local culture and industry, we set our interns up for success. They will enter their internship placements equipped with a deep appreciation for the local customs, a solid understanding of the industry landscape, and the confidence to thrive in the local work environment.
Your
 Accommodation
Your accommodation is included in your package from Sunday night until Saturday morning of your last week, so you can rest assured that you'll have a comfortable place to call home throughout your journey.
The accommodation will have a maximum of 2 persons per room in a shared homestay or apartment with breakfast and a proper workspace included at the accommodation.
You can let us know if you prefer a homestay or an apartment.
A private room upgrade is available at an extra cost, contact us for details.
Sports Education Internship
in Nepal
Are you ready to turn your passion for sports education into a career? Join our internship program and gain valuable hands-on experience as an intern sports coach in schools in Kathmandu and Pokhara.
Under the guidance of expert supervisors, you will assist in various sports activities, such as coaching, creating and implementing sports programs, and evaluating their effectiveness. You will gain practical knowledge and skills that will set you apart in the competitive field of sports education.
Our internship program is designed to provide you with a well-rounded experience in a variety of school settings, including government, private, and community schools. This will enable you to understand the challenges and opportunities in different environments and tailor your approach to meet the needs of each student.
In addition to gaining invaluable experience, you will have the opportunity to immerse yourself in the vibrant culture of Kathmandu and Pokhara. You will meet like-minded individuals, make new friends, and create lasting memories.
Are you ready to take the first step towards your dream career in sports education? Apply now and embark on a journey of personal and professional growth.
Embark on an exhilarating internship in the vibrant realm of sports education at schools in Kathmandu, where every day promises a front-row seat to the dynamic landscape of athletic development in Nepal. Immerse yourself in the world of hands-on experience, gaining unparalleled insights into the intricacies of sports education.
As an intern sports coach, you won't just watch from the sidelines; you'll actively participate in shaping the sports education narrative. Collaborate with seasoned experts, assisting them in various sports activities and assignments within schools. This isn't your average internship; it's a chance to translate your theoretical knowledge into real-world practice, crafting and implementing innovative sports education programs while evaluating their effectiveness. Learn by doing, enhance your skills by keen observation, and refine your approach through hands-on implementation.
Your role as a Sports Education intern involves dynamic engagement as you work closely with expert supervisors, gaining exposure to the nuances of sports education. Whether in government, private, or community schools in Kathmandu and Pokhara, your tasks will revolve around supporting sports coaches and orchestrating sports activities for students.
With a commitment of 3-4 hours daily, Monday through Friday, your assignments will be tailor-made upon your arrival, reflecting the unique demands of your placement. Expect a variety of daily tasks, each contributing to the holistic sports and physical development of students, where practical and theoretical knowledge seamlessly converge.
This internship isn't just a routine; it's an opportunity to be guided by a dedicated supervisor, ensuring that every moment contributes to your growth in the exciting field of sports education. Embrace the flexibility of a schedule that adapts to weather conditions, local considerations, and unforeseen circumstances, as you navigate the dynamic landscape of sports education in Nepal.
Internship
Price
4 Weeks: 1995 Euro / 2185 US$
+1 Week: 395 Euro / 435 US$
What's included:
– Internship placement with an assigned project and a professional work environment with a minimum of 30 hours a week
– 2-day introduction and orientation
– Guidance, supervision, feedback sessions, on-the-job training
– Welcome and pick-up at the airport
– Accommodation with a maximum 2 persons per room in a shared homestay or apartment with breakfast and a proper workspace included
– Private room is available at an extra cost (contact us for details)
– Breakfast
– 24-hour in-country support
Not included:
visa, flight, travel insurance, vaccinations, criminal background check, return trip to the airport, 5% international banking fee
Requirements to join:
– Participants need to be minimum 18 years old
– Provide your CV, motivation letter, and qualifications
– An established background in an affiliated field of study
– Participants are required to provide a criminal background check (if unable to obtain a criminal background check, you can provide two character reference letters instead)
– Participants are required to have their own travel insurance
– You need to be able to speak and understand English