Hospitality & Tourism Internship in
Vietnam
If you're looking for an exciting hospitality and tourism internship in Vietnam opportunity, we've got just the thing for you in exciting Ho Chi Minh City! Embark on a transformative journey that promises an extraordinary blend of interactions with a diverse array of individuals. Picture yourself not just as a waiter or waitress, but as a culinary storyteller, weaving an unforgettable dining experience for our patrons.
Your role extends beyond merely taking orders; you're a maestro of menu suggestions, a responsive beacon for customer queries, and a source of valuable information that enriches their dining adventure. As a receptionist, you're not just the first point of contact but the orchestrator of an enjoyable stay, answering inquiries with finesse and adeptly addressing any concerns that may arise.
This placement transcends the ordinary; it's an opportunity to redefine the art of customer service, transforming routine tasks into moments of connection and satisfaction. Join us on this professional odyssey where every interaction is a chance to create lasting impressions.
So, if you're ready to embark on a thrilling journey where professionalism meets excitement, come join our team and let's create unforgettable moments together!
Join our
Immersion Internship

in Vietnam!
At our core, we believe that internships should be a mutually beneficial experience, serving the needs of both the interns and our esteemed hosts. Our ultimate goal is twofold: to provide you with ample opportunities to gain valuable hands-on experience in your field of study, and to ensure that your internship leaves a lasting positive impact on the organization and the local community.
We meticulously design our internships to create a win-win scenario for everyone involved. Our focus is on facilitating practical work that aligns with your educational background, allowing you to apply and expand your knowledge in a real-world setting. Simultaneously, we strive to ensure that the internships are purposeful and contribute meaningfully to the organization and the community at large.
We take pride in curating internships that go beyond mere tasks and assignments. Each opportunity is crafted with care, emphasizing the importance of meaningful work. We want you to feel challenged, inspired, and motivated during your internship journey. We aim to create an environment where you can make a genuine impact and leave a positive legacy behind.
Join us on this exciting adventure where your growth, development, and contribution are at the forefront. Discover the joy of embarking on an internship that not only propels your professional journey but also leaves a meaningful footprint in the organization and the local community. Together, let's create experiences that truly matter!
Location: Ho Chi Minh City, Vietnam
Duration: Join from 4 weeks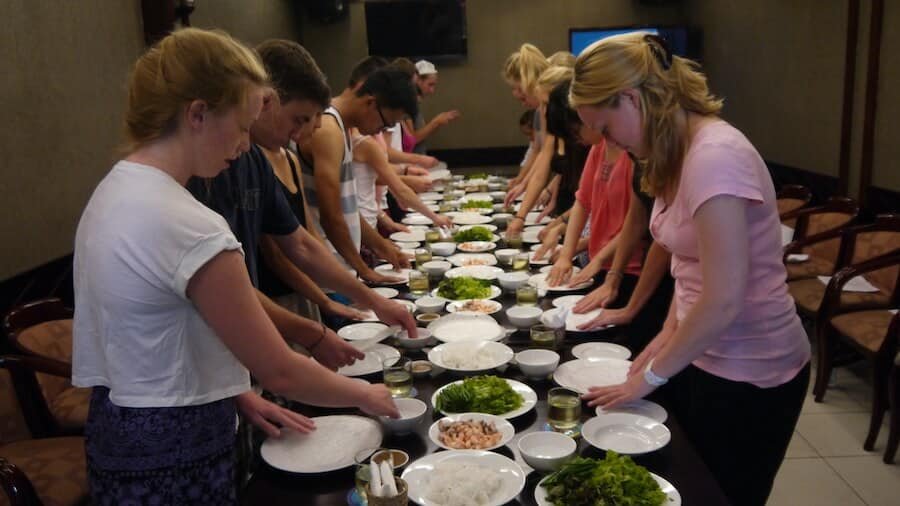 Your
Arrival
Get ready for a warm welcome to Vietnam! Your program begins the moment you arrive, with our airport pick-up on Sunday. To ensure a smooth transition, we'll provide you with all the necessary arrival and contact details when you book your program. If you would be arriving earlier than Sunday then talk to our helpful support team so we can help you with that. The local team will be waiting for you, ready to transfer you to your accommodation.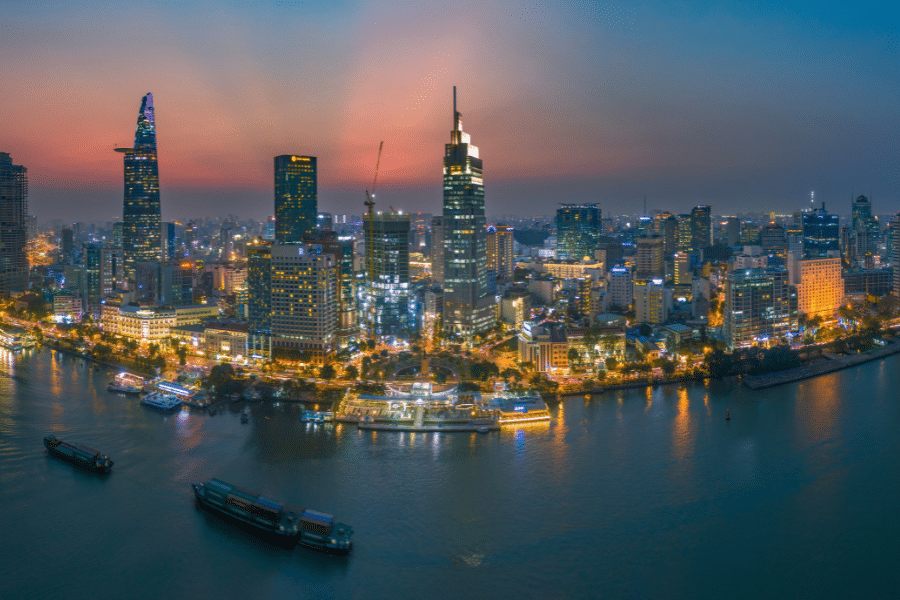 The Cultural Introduction

At our program, we go above and beyond to ensure that interns not only have an incredible placement with a local company/organization, but also have a seamless transition into the local culture and customs. We understand that feeling at home in a new environment is essential for a successful internship experience.
To kickstart this journey, you will start with a 2-day Introduction and Orientation. This will immerse you in the local culture and customs, where interns will have the opportunity to learn about the vibrant local culture, language, and customs. 
We believe that by providing this thorough introduction to the local culture and industry, we set our interns up for success. They will enter their internship placements equipped with a deep appreciation for the local customs, a solid understanding of the industry landscape, and the confidence to thrive in the local work environment.
Your
 Accommodation
Your accommodation is included in your package from Sunday night until Saturday morning of your last week, so you can rest assured that you'll have a comfortable place to call home throughout your journey.
The accommodation will have a maximum of 2 persons per room in a shared homestay or apartment with breakfast and a proper workspace included at the accommodation.
You can let us know if you prefer a homestay or an apartment.
A private room upgrade is available at an extra cost, contact us for details.
Hospitality Internship
in Vietnam
Embark on the journey of a lifetime with our Hospitality & Tourism Internship in the vibrant heart of Ho Chi Minh City!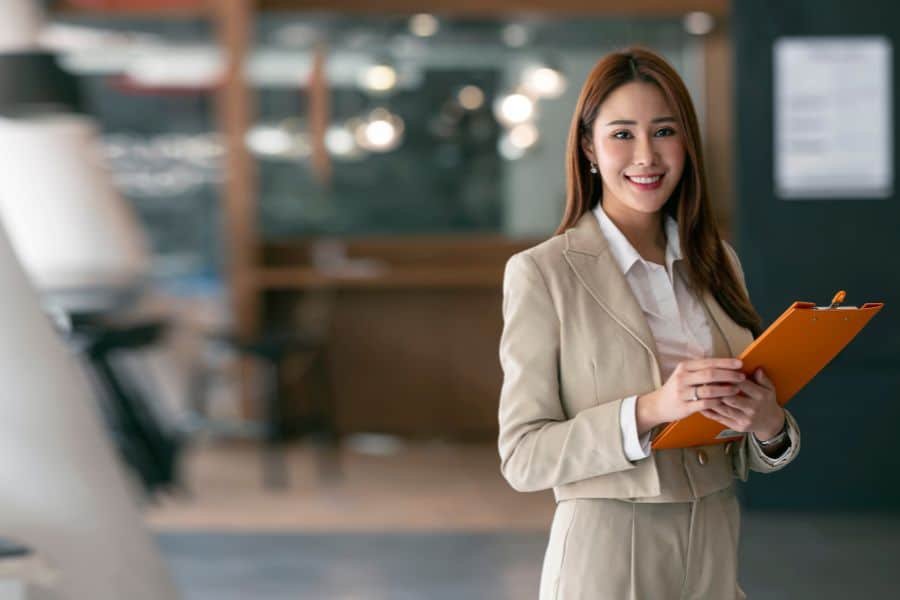 Welcome to our extraordinary program located in the heart of Ho Chi Minh City, where you'll find a local hotel that embodies the essence of 3-5 star luxury. With a minimum of 50 lavish rooms, this establishment has gone above and beyond to meet the highest standards. Picture yourself at a prestigious local hotel, standing at the crossroads of elegance and service excellence. This is not your average internship; it's a chance to interact with a diverse array of people, from the suave diners in the restaurant to the curious guests at the reception.
Our aims and objectives are clear – we're here to ensure your growth while making a meaningful impact on the local community. This is not just an internship; it's a chance to thrive and contribute.
As an intern, you'll find yourself at the epicenter of customer interactions, playing a pivotal role in ensuring each guest's stay is nothing short of extraordinary. Imagine being the maestro of the dining experience, deftly taking orders, making menu recommendations, and delivering culinary delights with finesse. You'll be the face of hospitality, answering queries, sharing insights, and transforming each visit into a memorable journey.
But that's not all—step into the shoes of a receptionist, armed with the responsibility of not just answering inquiries but crafting genuine guest experiences. Your canvas includes welcoming guests, extending gratitude to loyal patrons, and providing seamless check-in/check-out services. Feel the pulse of hospitality as you support guests through their stay, addressing concerns with grace and efficiency.
This program is based in a local hotel in the center of Ho Chi Minh City, the hotel will have reached a 3-5 star standard with a minimum of 50 luxurious rooms. At the hotel, all requests from the guests should be fulfilled to ensure a beyond satisfactory stay. Subsequently, the lodging will offer helpful ways to benefit the customer and ensure comfortability.
And what do we offer? A smorgasbord of opportunities awaits you: a carefully curated internship placement, an English language working environment (with a sprinkle of local language when needed), and a guaranteed 25+ working hours per week. But that's not all—pre-internship assessments, meaningful assignments, professional guidance, and regular feedback sessions ensure you're not just an intern but a valued contributor.
Before diving into your internship, brace yourself for an exhilarating first week. The cultural immersion awaits, a whirlwind of language lessons, local customs, and activities that will make you an honorary local. This introduction is the gateway to understanding the tapestry of Vietnam, ensuring you're not just an intern but a cultural connoisseur.
Then comes the academic prelude, where a local professional or academic expert unveils the industry's nuances, preparing you for the challenges and triumphs that await. It's not just about tasks; it's about understanding the local work culture, seamlessly blending into an environment that demands both expertise and adaptability.
At these establishments, whether sleeping or walking around, visitors can spend time and appreciate their family environment as well as enjoy the amenities: A restaurant, a coffee bar, a common area, and drivers for rent.
Waiter/Waitress duties incorporate welcoming and serving clients, giving day-by-day changes on the menus, multi-tasking different front-of-the-house obligations, and collecting payment. Moreover, learnto be a group player and being able to successfully communicate with our Kitchen Staff to perform, beyond any doubt, all orders conveyed promptly. Keep in mind that Waiter/Waitress obligations may require working in shifts and/or every so often weekends and holidays.
The Hotel Receptionist is dependable for giving productive and extraordinary service to a wide variety of individuals on a daily basis. A key duty of this position is to make genuine visitor encounters which will ensure the guests have a comfortable and enjoyable stay. These encounters can be conveyed through an assortment of activities, inviting the visitors, extending recognition to loyal guests, giving accurate and effective check in/check out service, and supporting the customers while they are staying with any questions or concerns. He/She will also be responsible for supporting the customer via phone.
The hotel receptionist has to follow standards and procedures in order to deliver a consistent guest experience to all clients while complying with all safety, security and quality measures.
Housekeeping will perform a variety of cleaning activities such as sweeping, mopping, dusting and polishing. This will also include keeping with health and hygiene standards of a luxury hotel.
Possible activities during your time in the placement may vary depending on your background and experience.
imagine a thrilling chapter in your academic journey – an internship that transcends the ordinary, where you'll be at the forefront of luxury hospitality and immersed in the vibrant culture of Ho Chi Minh City. This is not just an internship; it's an opportunity to gain invaluable experience, forge lifelong memories, and make a meaningful impact on both your career and the local community.
If you're ready to redefine your internship experience and transform it into a journey of discovery, growth, and cultural understanding, take the next step. Join us in Ho Chi Minh City and let this internship be the catalyst for your professional and personal development. Don't just intern; thrive, explore, and contribute to a world of hospitality and tourism that awaits you.
Internship
Price
4 Weeks: 1995 Euro / 2185 US$
+1 Week: 395 Euro / 435 US$
What's included:
– Internship placement with an assigned project and a professional work environment with a minimum of 30 hours a week
– 2-day introduction and orientation
– Guidance, supervision, feedback sessions, on-the-job training
– Welcome and pick-up at the airport
– Accommodation with a maximum 2 persons per room in a shared homestay or apartment with breakfast and a proper workspace included
– Private room is available at an extra cost (contact us for details)
– Breakfast
– 24-hour in-country support
Not included:
visa, flight, travel insurance, vaccinations, criminal background check, return trip to the airport, 5% international banking fee
Requirements to join:
– Participants need to be minimum 18 years old
– Provide your CV, motivation letter, and qualifications
– An established background in an affiliated field of study
– Participants are required to provide a criminal background check (if unable to obtain a criminal background check, you can provide two character reference letters instead)
– Participants are required to have their own travel insurance
– You need to be able to speak and understand English