Volunteer in
Ghana
Volunteer in Ghana in 2023 with Abroad Escape!
Embark on an extraordinary trip with Abroad Escape and immerse yourself in the vibrant tapestry of Ghana through the transformative power of volunteering. Seize the chance to embark on a life-altering adventure by dedicating your time and skills as a volunteer in Ghana. Our exclusive volunteer programs in Ghana empower you to shape your own destiny, crafting a personalized itinerary filled with rewarding and impactful projects that create a lasting ripple of change. Embrace this remarkable opportunity to leave an indelible mark on the lives of others while embarking on your own unforgettable journey of growth and discovery.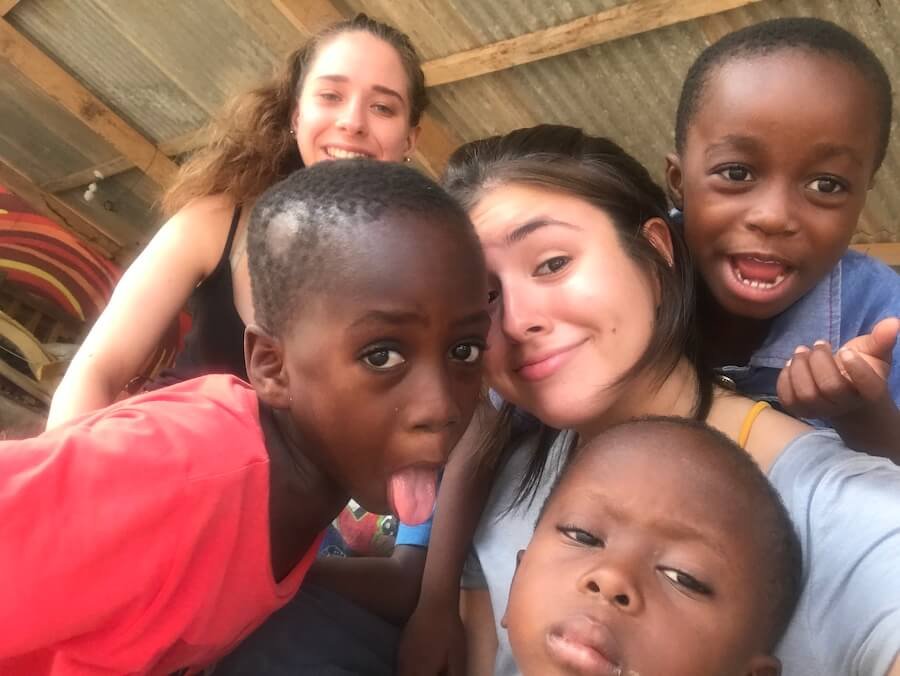 Create
Your Own Unique Schedule

In Ghana!
With the freedom to choose your own unique schedule as you want week by week. With us, you have the power to create your own tailor-made volunteer program that aligns with your passions and interests. You have the flexibility to start any Monday and stay for anywhere between one to twelve weeks.
If you are a passionate volunteer with a heart for nurturing young minds and an eagerness to transform lives in Ghana, then these programs are tailor-made for you. With a focus on early childhood education, these opportunities provide an ideal platform for you to channel your enthusiasm and create a positive impact on the lives of the little ones in this beautiful country.
Location: Accra, Ghana
Start Dates: Start every Monday
Duration: 1 week – 12 weeks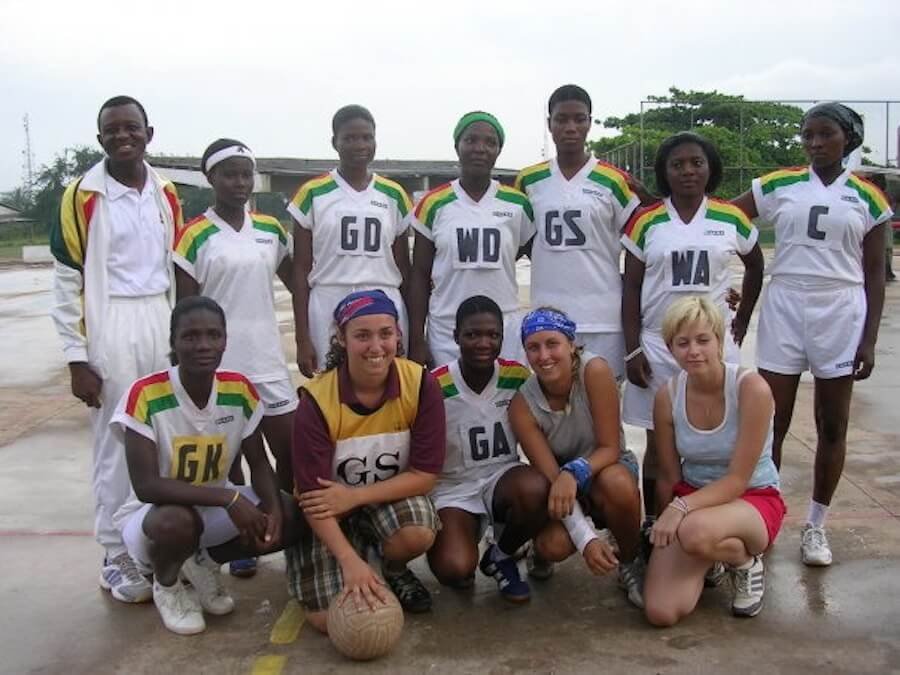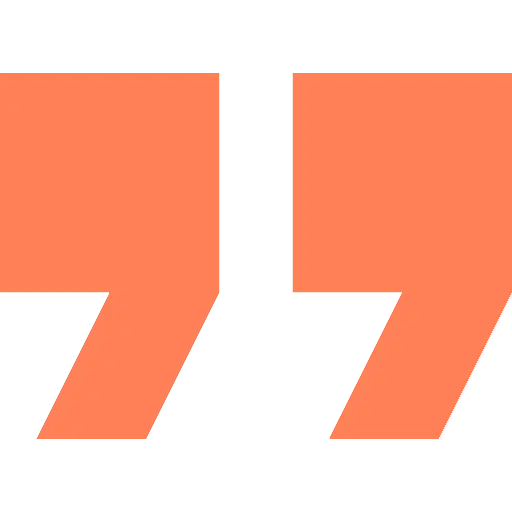 The volunteering was mind expanding and rewarding. The local are the most friendly people I have met anywhere in the world.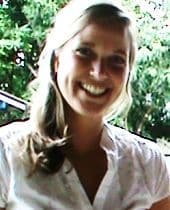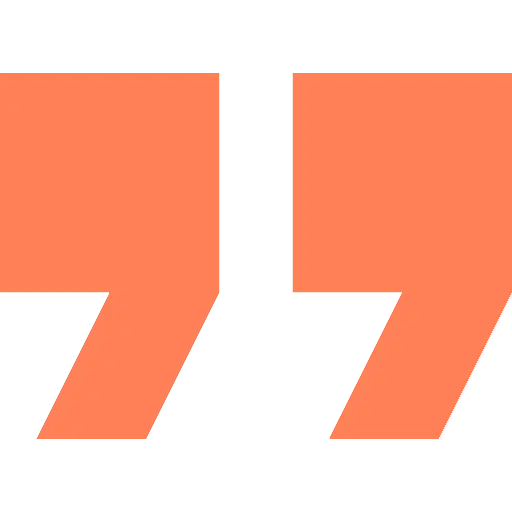 The program was good and the support from the coordinator was wonderful. These were the best 2 weeks ever, feeling helpful and special to be part of this program. I enjoyed every minute of it. Thanks!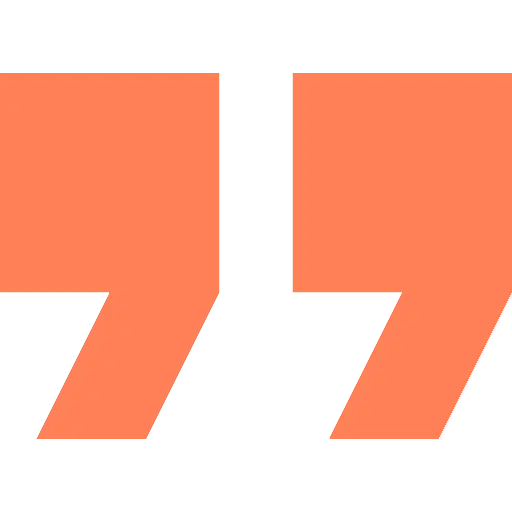 I had a really nice time, I learned a lot about the culture and people. It was actually starting to feel like home. The people and children were very nice to me and I loved doing things with them. Thanks for a great time!
Your
Arrival
Get ready for a warm welcome to Ghana! Your adventure begins the moment you arrive, with our airport pick-up on Sunday at Kotaka International Airport. To ensure a smooth transition, we'll provide you with all the necessary arrival and contact details when you book your program. The local team will be waiting for you, ready to transfer you to your accommodation where you'll meet fellow volunteers from around the world.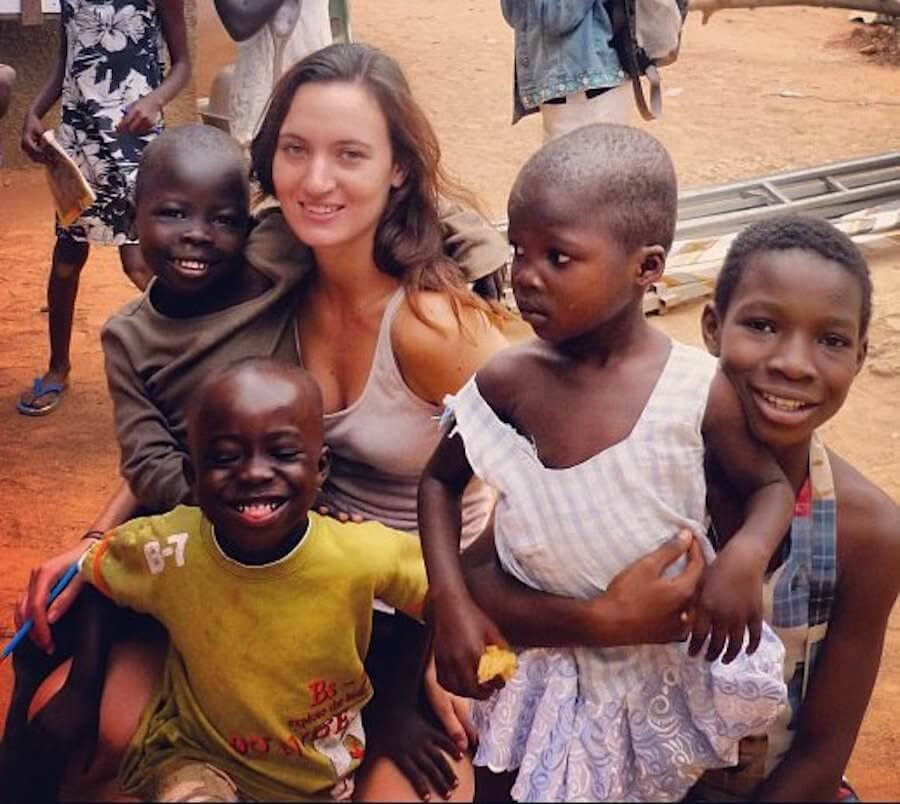 Your
Orientation
On Monday, our experienced coordinator will lead an exciting orientation session. This is your chance to get comfortable with your surroundings and dive into the local culture, while also receiving important health and safety advice.
Your
 Accommodation
Your accommodation is included in your package from Sunday night until Saturday morning of your last week, so you can rest assured that you'll have a comfortable place to call home throughout your journey.
You'll be staying in shared rooms with other volunteers, giving you the perfect opportunity to make lifelong friends from around the globe. You'll be accommodated in single-gender dorm-style rooms, ensuring maximum comfort and privacy.
But that's not all – we've got your meals covered too! You'll enjoy three delicious meals per day from Monday to Friday, and two meals per day on weekends. Plus, if you're a vegetarian, no problem! We can vegetarian meals for you.
Ghana
Our projects in Ghana. You can choose which project you day week by week and create your own unique schedule in Ghana!
Sports Coaching
Are you ready to channel your passion for sports into a rewarding experience in Ghana? Join us in empowering young minds and helping them unleash their potential on the field!
As a sports enthusiast, you'll have the incredible opportunity to teach and inspire the youth of Ghana, sharing your knowledge and love for various sports. From training sessions to organizing matches with other clubs, you'll be actively involved in shaping the next generation of athletes. Collaborating with fellow participants and local coaches, you'll create a dynamic environment for skill development and growth.
No matter your background or level of coaching expertise, we have the perfect placement for you! Ghanaian children have a natural inclination towards sports, particularly football, but their enthusiasm extends to any activity that gets them moving, jumping, and competing. This is where your expertise comes into play!
Imagine igniting their passion for sports, introducing new games, and helping them elevate their skills to new heights. From teaching the fundamentals to refining techniques, you'll have ample opportunities to make a lasting impact. Feel free to bring any equipment or teaching aids that can enhance your coaching experience, as resources may be limited in some areas.
The coaching options are diverse and exciting:
– Football: Coach U12, U14, and U17 teams in local schools, academies, and after-school clubs. Some coaching sessions may require two sessions per day, and there could be weekend matches to add to the thrill.
– Boxing: Share your expertise and knowledge of boxing with aspiring young talents at local boxing gyms in the Accra area. Most coaching sessions take place in the afternoons, leaving your mornings free to explore.
– Golf: Assist young players (ages 8-17) in mastering their golfing skills and nurturing their talents. Placements can be at local golf clubs and nearby schools offering programs in the sport. Skilled coaches may even have the chance to provide clinics at other golf club locations in Ghana, discovering different courses along the way.
– Tennis: With tennis emerging as a sport in Ghana, your focus will be on participation and building a solid foundation in the basics. If you're confident and driven, you can take your students to the next level and even secure a coaching placement among national youth squads.
– Hockey: Embrace the growing popularity of hockey in local schools, coaching U12 and U14 age groups. Your placement might offer the opportunity to train alongside some of the region's best players, as you inspire community youth to excel in the sport.
– Rugby: Bring your passion, structure, and knowledge to the game of rugby. Work with a local rugby club and nearby schools, helping young enthusiasts enhance their skills and take their game to new heights. This may involve introducing the fundamentals of the sport to those who are unfamiliar with it.
– Basketball: Share your expertise in dribbling, offense, defense, jump shots, and teamwork with eager local players looking to develop their skills. Through your coaching, you'll contribute to the growth of young athletes in the community, improving their game and fostering strength in all aspects. Practice sessions and scheduled games will be your platforms to inspire and guide.
– Netball: Take part in grassroots coaching, using available resources to establish the field and ignite enthusiasm for netball. Starting with the basics, you'll have the chance to organize training clinics and matches for students in schools (ages 10-16), allowing them to enhance their passing and shooting skills.
– Martial Arts: Introduce the basics of martial arts and help young people develop their skills under your guidance. Whether it's sparring, patterns, kicking, punching, self-defense moves, fitness routines, groundwork, linework, or stretching, you'll lead small to large groups of local youth based on your own level of expertise.
– Athletics: Coach children and teens at local clubs and schools
in and around Accra, assisting them in enhancing their speed, stamina, strength, and overall athletic abilities. Many dream of representing their country on the world stage, and your guidance can play a vital role in their journey.
– Swimming: Be part of something special by teaching swimming skills and water safety to children who may not have had the opportunity to learn. You'll have the chance to improve the abilities of small groups of boys, enabling them to enjoy this valuable skill.
Please note that daily transportation costs to and from your program are not included and must be covered by you throughout your stay. These costs typically range from 2 to 4 Euros per day.
While the provided schedule can serve as a guide, please be aware that it may be subject to change based on weather conditions, local circumstances, and unforeseen events.
Get ready to immerse yourself in the vibrant sports culture of Ghana, make a difference in the lives of aspiring athletes, and create lifelong memories both on and off the field!
Building Project
Ready to make a tangible difference in the lives of locals and be part of meaningful construction projects in Ghana? Roll up your sleeves, get involved, and connect with the community on a deeper level!
Our projects are driven by the specific needs of the community, ensuring that your efforts directly address those needs. Whether it's renovating a school, building homes, or constructing a community center, your contribution will have a lasting impact and be genuinely appreciated. Don't worry if you lack prior experience because you'll be working alongside experienced locals who are well-versed in using local materials.
As you join a building project, you'll provide the vital manpower required to fuel the construction process. The projects we undertake encompass a diverse range, from focusing on education and sanitation to recreational endeavors like leveling sports pitches and creating community centers. These projects often serve as focal points for the community, fostering a sense of unity and pride.
Working hand in hand with a team of fellow participants and local workers, you'll form strong bonds and collaborate closely towards a shared objective. The skilled Ghanaian workers, familiar with local materials and techniques, will guide you through the process and impart valuable "tricks of the trade," ensuring that construction proceeds swiftly and efficiently. As the nature of the projects varies, so do the tasks at hand, but it's important to note that physical work is involved. Some days may test your stamina, but fear not! All projects are designed to accommodate participants with reasonable physical fitness, and you'll never be asked to do anything you're uncomfortable with.
Embrace the outdoors and the camaraderie of teamwork, for it promises to be a fun and deeply rewarding experience. You'll discover a sense of fulfillment that comes from witnessing the transformation of communities and the positive impact of your collective efforts.
Please note that daily transportation costs to and from the program are not included and should be covered by you throughout your stay. These costs typically range from 2 to 5 Euros per day.
Here's a glimpse of the schedule, subject to change based on weather conditions, local circumstances, and unforeseen events:
Monday
– Breakfast
– Introduction to the project
– Lunch
– Further project introduction
– Dinner
Tuesday to Friday
– Breakfast
– Engaging in building projects
– Lunch
– Continuing work on the projects
– Dinner
Get ready to immerse yourself in the joy of making a tangible impact, working closely with the local community, and adapting to the ever-changing conditions that shape our projects. Your dedication and hard work will contribute to the betterment of lives and the lasting development of Ghana.
Child Care
Make a meaningful impact on the lives of children and contribute to their education and well-being through your involvement at a local school. In many parts of the country, unfortunate circumstances have left increasing numbers of children and minors fending for themselves. Your support can make a real difference as you join a dedicated team of local staff, assisting with teaching, renovation, and various other tasks.
The teaching staff often find themselves stretched thin, so any help you provide is greatly welcomed. By working as a teacher's assistant or taking on other projects, you offer invaluable support that allows the staff to dedicate more one-on-one attention to the children in need.
Your English language skills will be a tremendous asset as you assist with English lessons, equipping the children with a valuable skill and boosting their confidence. During your placement, expect a lot of creativity as lessons can be unpredictable, and each child has unique needs.
Get ready to join in games and fun exercises designed to encourage independent expression and give the children a chance to be themselves. Additionally, you may have the opportunity to participate in manual work, such as repairing and painting classrooms and school buildings, enhancing the learning environment.
Please note that daily transportation costs to and from the program are not included and should be covered by you throughout your stay. These costs typically range from 2 to 8 Euros per day.
Let's take a look at the schedule, which may be subject to changes based on weather conditions, local circumstances, and unforeseen events:
Monday
– Breakfast
– Introduction to the program
– Lunch
– Further program introduction
– Dinner
Tuesday to Friday
– Breakfast
– Engaging in activities at the school
– Lunch
– Continued involvement at the school
– Dinner
Be prepared for a rewarding and enriching experience as you lend a helping hand to children in need, support the local staff, and make a lasting impact on their education and overall well-being. Together, we can create a brighter future for these deserving young minds.
Teaching
Step into the role of a teacher in Ghana and embark on a journey that will shape the lives of eager students and uplift their education!
This is your chance to make a meaningful impact by sharing your knowledge and expertise in subjects like Math, English, History, Science, and Foreign Languages at schools in the vibrant city of Accra. As a teacher, you'll go beyond regular class instruction and be encouraged to bring your own ideas to the table, getting involved in exciting extracurricular activities such as art and design, drama, music, sports, or even the creation of a school newspaper.
In Ghana, the education system comprises three main levels: Nursery/Primary schools, Junior High School, and Senior High School. Our primary focus lies on the Primary and Junior High School levels, as this age range particularly benefits from the assistance of passionate individuals like yourself.
You'll be assigned to a local school, where your primary responsibility will be teaching students English and/or other subjects. Your role as an educator is to deliver inspiring and engaging lessons that enhance the students' literacy, numeracy, and communication skills. While support is available from various sources including local teachers, in-country staff, and fellow participants in matters like lesson planning, discipline, and cultural customs, it's important to note that your role aims for as much independence and self-support as possible. This approach allows you to develop greater self-confidence in your teaching abilities and organizational skills.
Please note that transportation costs to and from the program site are not included and should be covered by you during your stay. These expenses typically range from 2 to 8 Euros per day.
Let's take a look at the schedule, which may be subject to adjustments based on weather conditions, local circumstances, and unforeseen events:
Monday
– Enjoy a hearty breakfast
– Receive an introduction to the program and local community
– Lunchtime break
– Further orientation and preparation for your role
– Dinner
Tuesday to Friday
– Start the day with a nourishing breakfast
– Engage in teaching activities at the school, making a positive impact
– Take a break for a satisfying lunch
– Continue teaching and fostering a conducive learning environment
– Allocate some time for preparation ahead of the next day's classes
– Recharge with a delightful dinner
Be prepared to embrace the role of an inspiring teacher, making a difference in the lives of Ghanaian students and leaving a lasting imprint on their educational journey. Your passion, dedication, and commitment will help shape a brighter future for these young minds. Together, let's create a stimulating and enriching learning experience for all.
Program
Prices
1 Week: 555 Euro
2 Weeks: 685 Euro
3 Weeks: 875 Euro
4 Weeks: 1065 Euro
+1 Week: 235 Euro
* The construction program has an extra fee of 45 Euro per week
With us there are NO registration and administration fees!
Plus you can easily combine the different projects.
What's included:
Volunteer program
Accommodation
Meals
24/7 in-country support
In-country program orientation
Pre-departure support
Airport pick-up
Not included:
visa, flight, travel insurance, vaccinations, criminal background check, return trip to the airport, 5% international banking fee
Requirements to join:
– Participants need to be minimum 18 years old
– Participants under 16 need to join with a parent/guardian
– Participants aged 16 to 18 need to have parental consent
– Participants are required to provide a criminal background check (if unable to obtain a criminal background check, you can provide two character reference letters instead)
– Participants are required to have their own travel insurance
– You need to be able to speak and understand at least basic English
Testimonial
Sarah Snook
A testimonial from Sarah Snook the famous Hollywood actress who joined our volunteer program.