Medical Internship in
Zanzibar
Join us in an exceptional medical program at the esteemed local referral hospital in Zanzibar in 2024, where you will immerse yourself in a transformative learning experience alongside dedicated local professionals.
This program is designed to be a remarkable opportunity for medical professionals and aspiring medical/nursing students to expand their expertise in the realm of healthcare provision. Throughout your journey, you will have the chance to enhance your medical knowledge, deepening your understanding of healthcare services and their vital role in the community.
As a participant in this program, your qualifications and experience may even enable you to provide essential medical assistance to individuals within the community who have limited access to healthcare resources. By extending a helping hand to those in need, you will not only make a meaningful impact but also develop a profound appreciation for the importance of equitable healthcare.
Embrace this incredible opportunity to learn, grow, and contribute to the well-being of others. Together, we can make a difference and shape a brighter future for healthcare.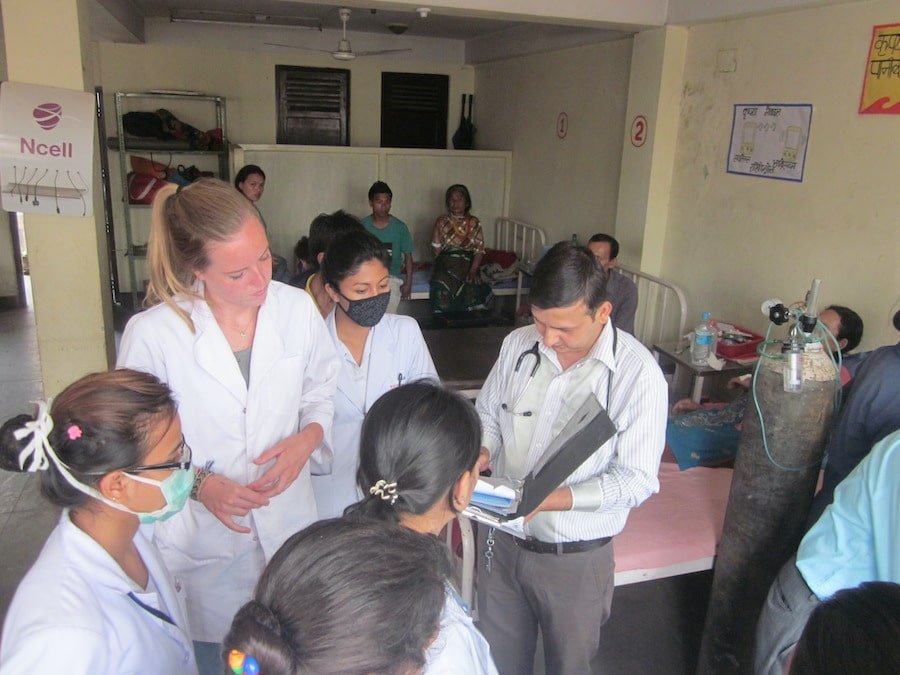 Join our
Immersion Internship

in Zanzibar!
At our core, we believe that internships should be a mutually beneficial experience, serving the needs of both the interns and our esteemed hosts. Our ultimate goal is twofold: to provide you with ample opportunities to gain valuable hands-on experience in your field of study, and to ensure that your internship leaves a lasting positive impact on the organization and the local community.
Embark on an extraordinary medical odyssey with our exclusive medical internship program in the enchanting paradise of Zanzibar, tailored especially for adventurous foreigners! Imagine a blend of turquoise shores and cutting-edge healthcare, where your journey as a medical intern transcends the ordinary. Our medical internships in Zanzibar offer a symphony of medical learning and cultural immersion, providing a once-in-a-lifetime experience for doctors, nurses, and international students eager to broaden their horizons.
Picture yourself not just practicing medicine, but doing so against the backdrop of pristine beaches and the warm embrace of Zanzibar's rich heritage. Work alongside dedicated medical professionals in a hospital setting that mirrors the vibrancy of this tropical haven. This isn't just an internship; it's an invitation to be part of a global healthcare tapestry, weaving your skills into the fabric of Zanzibar's unique medical landscape. Join us in this extraordinary dance of healing, where every heartbeat is a step towards making a lasting impact!
We meticulously design our internships to create a win-win scenario for everyone involved. Our focus is on facilitating practical work that aligns with your educational background, allowing you to apply and expand your knowledge in a real-world setting. Simultaneously, we strive to ensure that the internships are purposeful and contribute meaningfully to the organization and the community at large.
We take pride in curating internships that go beyond mere tasks and assignments. Each opportunity is crafted with care, emphasizing the importance of meaningful work. We want you to feel challenged, inspired, and motivated during your internship journey. We aim to create an environment where you can make a genuine impact and leave a positive legacy behind.
Join us on this exciting adventure where your growth, development, and contribution are at the forefront. Discover the joy of embarking on an internship that not only propels your professional journey but also leaves a meaningful footprint in the organization and the local community. Together, let's create experiences that truly matter!
Duration: Join from 4 weeks
Start Dates: You can start every first and third Monday of the month (arrival is on Sunday)
Your
Arrival
Your program begins the moment you arrive, with our airport pick-up on Sunday. To ensure a smooth transition, we'll provide you with all the necessary arrival and contact details when you book your program. The local team will be waiting for you, ready to transfer you to your accommodation.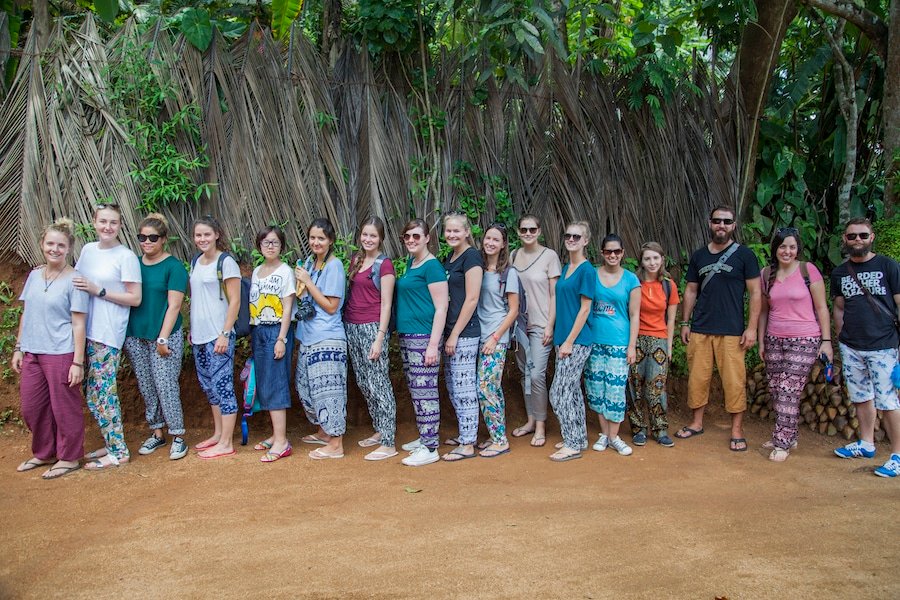 The Cultural Introduction

At our program, we go above and beyond to ensure that interns not only have an incredible placement with a local company/organization, but also have a seamless transition into the local culture and customs. We understand that feeling at home in a new environment is essential for a successful internship experience.
To kickstart this journey, you will start with a 2-day Introduction and Orientation. This will immerse you in the local culture and customs, where interns will have the opportunity to learn about the vibrant local culture, language, and customs. 
We believe that by providing this thorough introduction to the local culture and industry, we set our interns up for success. They will enter their internship placements equipped with a deep appreciation for the local customs, a solid understanding of the industry landscape, and the confidence to thrive in the local work environment.
Your
 Accommodation
Your accommodation is included in your package from Sunday night until Saturday morning of your last week, so you can rest assured that you'll have a comfortable place to call home throughout your journey.
The accommodation will have a maximum of 2 persons per room in a shared homestay or apartment with breakfast and a proper workspace included at the accommodation.
You can let us know if you prefer a homestay or an apartment.
A private room upgrade is available at an extra cost, contact us for details.
Medical Internship
in Zanzibar
Located in the heart of historic Stone Town, the local Hospital has been serving the community since its establishment in 1923. Situated next to the esteemed state house of Zanzibar, it stands as the primary referral hospital for both islands comprising Zanzibar. Comprising three distinct buildings, including the main facility at Mnazi Mmoja, a maternity hospital at Mwembeladu, and a mental health facility at Kidongo Chekundu, this hospital offers a comprehensive range of services essential to a referral center.
Esteemed as the teaching hospital for health colleges and universities on the island, this institution plays a vital role in shaping the future of healthcare professionals. It serves as a beacon of knowledge and expertise, empowering the healthcare workforce and benefiting the communities it diligently serves. However, the persisting challenges of medical equipment and supply shortages pose obstacles to achieving the United Nations' third goal of the 2030 Agenda for Sustainable Development: Good Health and Well-Being.
To actively engage in the hospital's medical program, participants are required to possess relevant medical experience and/or a background in healthcare. This prerequisite enables them to shadow and gain valuable insights into healthcare service delivery. Based on their skill level and experience, participants will be assigned a range of tasks aimed at assisting the hospital and extending support to individuals with limited access to affordable and quality healthcare.
By joining this program, participants have the opportunity to contribute their knowledge and skills to the hospital while also making a meaningful difference in the lives of community members. Additionally, participants can make a valuable impact by donating additional resources and supplies, bridging the financial gap and fostering support for the local community.
Tasks and duties may include but are not limited to observing and monitoring patients, familiarizing oneself with treatment techniques, and providing vital health outreach information. Through these activities, participants can actively contribute to improving healthcare outcomes and fostering a healthier society.
Throughout the weekdays, from Monday to Friday, you will immerse yourself in a fulfilling experience at the local center or hospital, devoting at least five hours each day to assisting with healthcare service provision. This structured routine is designed to maximize your impact and create meaningful connections with the community.
The day will commence with a nourishing breakfast, energizing you for the rewarding tasks ahead. You will then dedicate your time to supporting healthcare services, working alongside dedicated professionals who share your passion for making a positive difference. By actively engaging in patient care, you will witness firsthand the transformative power of compassionate healthcare.
A well-deserved lunch break will provide you with an opportunity to rejuvenate and reflect on the impact you've already made. Following this interval, you will eagerly return to continue your contributions, ensuring the seamless delivery of healthcare services to those in need.
As the day draws to a close, you will partake in a satisfying dinner, fostering camaraderie and connection among fellow participants and healthcare professionals. These shared moments will not only nourish your body but also nourish your spirit, as you reflect on the meaningful work accomplished throughout the day.
Please note that this schedule is flexible, adaptable to any unexpected circumstances that may arise, such as weather conditions or local considerations. Rest assured, your commitment to making a difference will remain steadfast, and your dedication to serving the community will guide your every step.
Internship
Price
4 Weeks: 2080 Euro / 2270 US$
+1 Week: 495 Euro / 545 US$
What's included:
– Internship placement with an assigned project and a professional work environment with a minimum of 30 hours a week
– 2-day introduction and orientation
– Guidance, supervision, feedback sessions, on-the-job training
– Welcome and pick-up at the airport
– Accommodation with a maximum 2 persons per room in a shared homestay or apartment with breakfast and a proper workspace included
– Private room is available at an extra cost (contact us for details)
– Breakfast
– 24-hour in-country support
Not included:
visa, flight, travel insurance, vaccinations, criminal background check, return trip to the airport, 5% international banking fee
Requirements to join:
– Participants need to be minimum 18 years old
– Provide your CV, motivation letter, and qualifications
– An established background in an affiliated field of study
– Participants are required to provide a criminal background check (if unable to obtain a criminal background check, you can provide two character reference letters instead)
– Participants are required to have their own travel insurance
– You need to be able to speak and understand English