Volunteer in
Mexico
Experience the adventure of a lifetime by becoming a volunteer in Mexico. Our volunteer programs in Puerto Escondido, Mexico offer you the opportunity to create your own schedule in the most rewarding and impactful volunteering projects. In Mexico, we have different volunteering and cultural immersion projects available. You can choose your own project, and combine different projects and create your own tailor-made unique program. Volunteering in Mexico is an incredible experience that can teach you a lot about the country and its culture.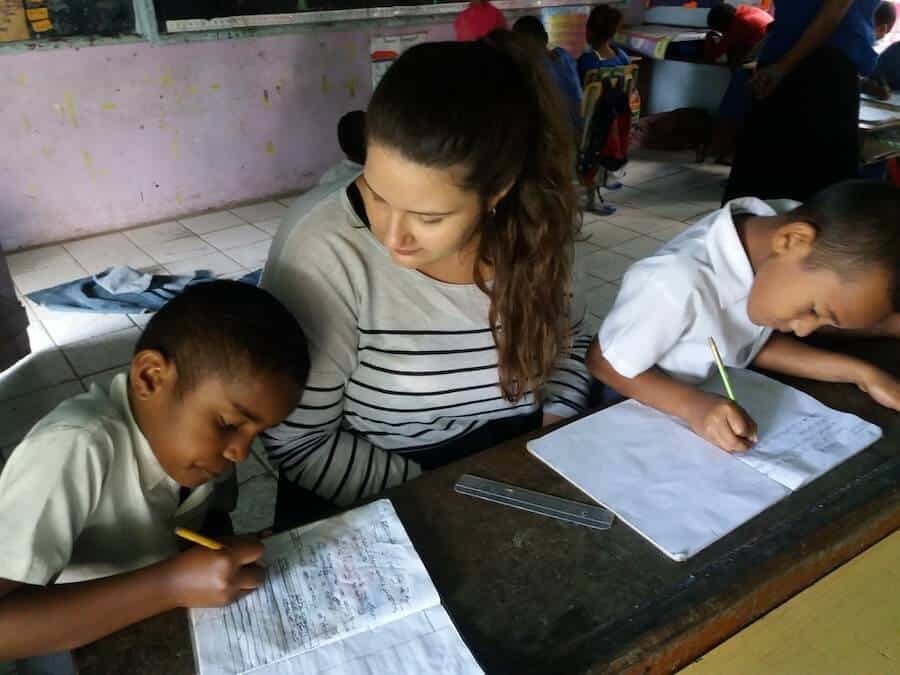 Create
Your Own Unique Schedule

In Mexico!
Create your own unique tailor-made schedule from our 7 meaningful programs in Mexico

We are the most affordable volunteer organization for quality volunteering projects worldwide
We have these wonderful programs available in Mexico:
Mexico Culture Week
Kindergarten Teaching
Teaching Project
Construction and Renovation
Environmental Conservation
Mexico Adventure
Animal Shelter
With the freedom to choose your own unique schedule as you want week by week. With us, you have the power to create your own tailor-made volunteer program that aligns with your passions and interests. You have the flexibility to start any Monday and stay for anywhere between one to twelve weeks.
If you are a passionate volunteer with a heart for nurturing young minds and an eagerness to transform lives in Mexico, then these programs are tailor-made for you. With a focus on early childhood education, these opportunities provide an ideal platform for you to channel your enthusiasm and create a positive impact on the lives of the little ones in this beautiful country.
Location: Puerto Escondido, Mexico
Start Dates: Start every Monday
Duration: 2 weeks – 12 weeks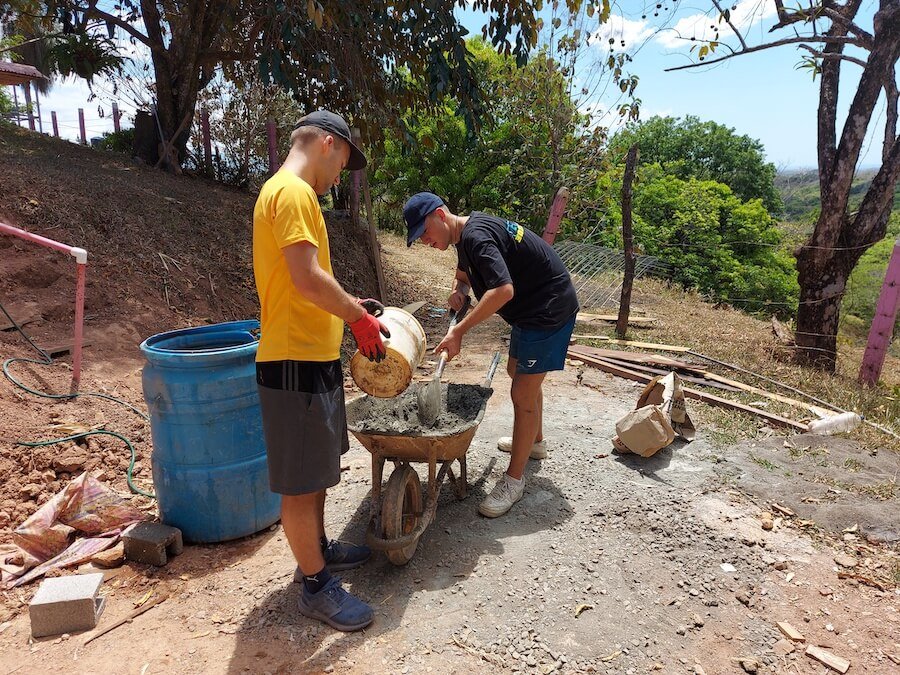 Why Join With
Abroad Escape
Abroad Escape is committed to providing you with the highest-quality and most meaningful travel experiences possible. With our international volunteer abroad projects and immersion internships, you'll have the chance to make a real impact in the lives of local communities. With our immersive volunteer programs, you'll have the chance to engage with local communities and make a real impact in the lives of those around you. But that's not all – you'll also be creating lifelong friendships with fellow international travelers who share your passion for travel and making a positive impact.
We are
Loved ♥️

by our Trusted Customers

The program was a great experience for me. The kids I taught were very smart and happy. They were very willing to learn which was amazing.
Kate from Australia
Your
Arrival
Get ready for a warm welcome to Mexico! Your adventure begins the moment you arrive, with our airport pick-up at Puerto Escondido International Airport (PXM) on Sunday.
To ensure a smooth transition, we'll provide you with all the necessary arrival and contact details when you book your program. If you would be arriving earlier than Sunday then talk to our helpful support team so we can help you with that. The local team will be waiting for you, ready to transfer you to your accommodation where you'll meet fellow volunteers from around the world.
Your
Orientation
On Monday, our experienced coordinator will lead an exciting orientation session. This is your chance to get comfortable with your surroundings and dive into the local culture, while also receiving important health and safety advice.
During the orientation, you'll receive a comprehensive introduction to your program, accommodations, and the exciting projects that await. Plus, you'll learn all the do's and don'ts of local customs, giving you a head start on immersing yourself in the rich and vibrant culture of Mexico.
Schedule
Introduction meeting, House rules, Setting Expectations,
Health and Safety Advice and handling of documents.
Mexican Do's and Don'ts, Mexican Culture Lessons and basic survival Spanish/Mayan Language Lessons.
Tour around the compound and local area; where to find local shops, and arrange a sim-card if necessary.
Your
 Accommodation
Your accommodation is included in your package from Sunday night until Saturday morning of your last week, so you can rest assured that you'll have a comfortable place to call home throughout your journey.
You will be staying in a downtown hostel with shared bedrooms. The accommodation is located near Puerto's downtown area. This small beach town has a beach area populated by a friendly and welcoming local community. 
There's a lot of activities beach related to do in Puerto specially surfing which has become the main activity that has brought tourists from all around the world during surf season.
You'll be staying in shared rooms with other volunteers, giving you the perfect opportunity to make lifelong friends from around the globe. You'll be accommodated in single-gender dorm-style rooms, ensuring maximum comfort and privacy.
But that's not all – we've got your meals covered too! You'll enjoy three delicious meals per day from Monday to Friday, and two meals per day on weekends.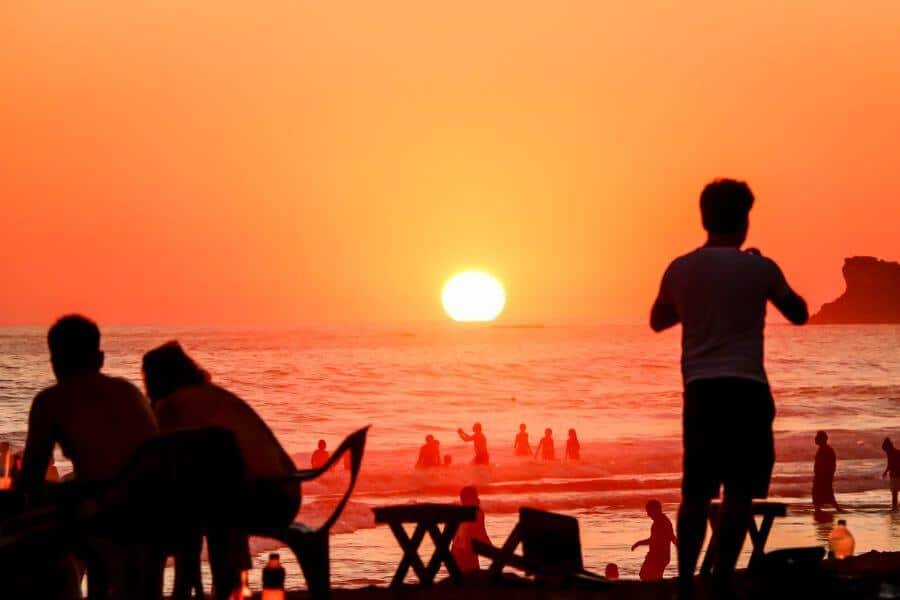 Mexico
Our projects in Mexico. You can choose which project you day week by week and create your own unique schedule in Mexico!
Culture Week
Get ready to dive headfirst into the enchanting allure of a quaint Mexican town cradled amidst awe-inspiring mountain ranges, all wrapped up with a bow of a charming downtown area.
This is your golden ticket to a whirlwind of experiences that will leave you buzzing with energy. Picture a week packed with cultural kaleidoscopes, creative sparks, and the breathtaking beauty of the coast, all woven into an unforgettable tapestry.
Step off that plane, and you're not just landing in Mexico; you're entering a world of magic. You'll be warmly embraced by the heart and soul of this vibrant country, igniting all your senses and setting your imagination ablaze.
Unlock the mysteries of Mexican traditions, history, and art in a way that's anything but ordinary. Let your creative spirit run wild in workshops where tradition meets innovation, and you'll craft your own masterpiece amidst the blend of ancient techniques and contemporary inspiration. Feel the ocean's gentle caress on your face as you glide along the rugged Oaxacan coast, followed by a culinary adventure that reveals the tantalizing flavors of this region.
Schedule
Day 1: Monday – Getting Acquainted
– Fuel up with a scrumptious breakfast to kick-start your day.
– Dive into an orientation meeting where you'll get the lowdown on house rules, safety tips, and document handling.
– Immerse yourself in the vibrant tapestry of Mexican customs, history, and "Do's and Don'ts."
– Get prepped for local interactions with engaging Spanish lessons.
– Savor a delightful lunch and explore the bustling city and market.
– Wind down your day with a delectable dinner, all the while reflecting on the budding friendships you've made.
Day 2: Tuesday – Unleash Your Inner Artist
– Today, we set off on an inspiring journey through the heart of Mexican creativity.
– In a captivating workshop, you'll find yourself immersed in the rich scents of molten wax and the rhythmic clinking of artisans' tools.
– As tradition meets innovation, you'll paint your soul with the vibrant colors of Mexico's artistic heritage.
– Become an artist, a storyteller, and a dreamer, in a world where creativity knows no boundaries.
Day 3: Wednesday – Coastal Adventure
– Embark on a coastal boat trip that promises to leave you breathless.
– As the waves dance beneath you, take in the rugged beauty where lush jungles meet the azure Pacific Ocean.
– After the boat ride, we anchor in Oaxaca for a cooking class that unveils age-old recipes and traditions.
Day 4: Thursday – Wildlife and Beach Bliss
– Witness the incredible wildlife of the Oaxaca coast in their natural habitat.
– Explore the stunning Zipolite Beach and indulge in a delectable seafood brunch at Estacahuite Beach.
– Cruise through the mangroves, watch migratory birds, and cross the charming ex-coffee port of Puerto Angel.
– Enjoy a tranquil swim at Estacahuite Beach.
Day 5: Friday – Surf's Up and Turtle Tales
– Start your day by catching some waves with an exhilarating surf lesson suitable for all skill levels.
– Alternatively, immerse yourself in the world of turtle conservation.
– As the sun sets, prepare to be enchanted by a bioluminescence boat excursion.
– Bid farewell with a grand dinner fiesta.
This schedule can be changed and/or amended depending on weather conditions, local conditions and unforeseen circumstances
Kindergarten
Imagine kicking off your journey in Puerto Escondido, Mexico, with the Kindergarten Teaching Program – it's more than just a program; it's an opportunity to make magic happen in the lives of young kids, all in a vibrant and diverse setting. As a Kindergarten Teaching Program participant, you're about to embark on a mission to light up the minds of kindergarten students, fueling their creativity, their growth, and their way of connecting with the world.
In Puerto Escondido's kindergarten, these little learners are at a magical phase where a sprinkle of English can truly shape their future. You'll be the one to start their incredible adventure in language learning. Think of it as planting the seeds of curiosity and excitement for lifelong learning through the enchanting world of English.
This isn't your ordinary classroom setup; it's all about play and exploration. You get to be the guide, introducing basic English phrases and sparking their love for learning in the most fun and engaging way possible.
But there's more to this adventure than language. You'll team up with local teachers and staff to craft an educational experience that goes way beyond textbooks. We're talking sports, art, music, and dance – the full spectrum of activities designed to sculpt these kids into all-round champs. We want them to not just ace their studies but thrive in every facet of their lives.
Now, what's your role in this epic tale?
You're not just a teacher; you're a shaper of futures for these little legends aged 3 to 5. It's a crucial phase where they're building the foundation for life skills that'll shape their future victories.
Here's the game plan:
**Curriculum Conductor**: You're like the captain of learning, teaming up with local teachers to deliver lessons that are tailor-made for these young minds. Your mission is to ignite their enthusiasm for knowledge.
**Super Supporter**: Every kid is unique. Some may need a little extra TLC, and that's where you come in. You ensure every child gets the chance to shine.
**Language Luminary**: You'll introduce them to the magic of English, helping them unlock a whole new world of possibilities.
**Playful Pathfinder**: Learning should be fun, right? You'll design interactive and creative activities that make their little brains buzz with excitement.
**Classroom Captain**: You'll keep things organized, safe, and inspiring. It's all about creating a space where learning thrives.
**Progress Pilot**: Track their journey and share the milestones with parents. You're the bridge between home and school.
**Extracurricular Enthusiast**: Sports, art, music, and dance – you'll lead the way in holistic development.
**Community Connector**: You're not just a teacher; you're a local hero, forging strong bonds with kids, families, and fellow educators.
Schedule
Monday: Orientation Day
– Start your day with a hearty breakfast to fuel up for the day ahead.
– Join us for an introduction meeting where we'll set the house rules, establish expectations, and provide crucial health and safety advice. You'll also get guidance on handling important documents and sign any necessary paperwork.
– Learn the ins and outs of Mexican customs with our "Do's and Don'ts" session, and get a crash course in dress codes, Mexican culture, and some basic language lessons.
– In the afternoon, we'll take you on a guided tour of the town's center and the local area, ensuring you're well-acquainted with your new surroundings. If you need a local SIM card, we'll assist you in getting one.
– Wrap up the day with a delicious lunch and prepare for your project meetings. You'll be working closely with our local program coordinators, observing and making preparations.
Welcome Dinner
– Join us for a warm welcome dinner to get to know your fellow participants and local coordinators.
Tuesday to Friday: Daily Routine
– Mornings begin with a nutritious breakfast to kickstart your day.
– You'll be teaching sessions and engaging in various activities at the kindergarten. This includes organizing games, songs, coloring, writing exercises, and basic English teaching for the children. You'll also be lending a hand to the local kindergarten staff in maintaining discipline and taking care of the kids.
– A midday break for lunch to recharge.
– Afternoons are dedicated to resuming teaching activities.
– Conclude your day with a satisfying dinner.
This schedule can be changed and/or amended depending on weather conditions, local conditions and unforeseen circumstances
Teaching
Unlock the doors to a remarkable journey by becoming a guiding light for young minds in vibrant Puerto Escondido, Mexico. If you're an enthusiastic soul with a penchant for teaching and the zest to empower, this is your chance to shine. Dive into the heart of a coastal paradise in Oaxaca, where the sands meet the sea, and the spirit of adventure knows no bounds.
Picture this: You, as a community teaching assistant, joining forces with local educators, and embarking on a mission to enrich the lives of eager young students. The canvas is painted with imaginative teaching sessions, cultural experiences, and the warmest of embraces. Your role isn't just about imparting knowledge; it's about nurturing young minds and igniting the flame of curiosity within them.
Our network extends deep into the community, embracing primary, secondary, and high schools in need of your teaching magic. But it doesn't stop there. Local leaders are hungry for English language initiatives, and there's even room for you to spark enthusiasm in mathematics and science among advanced learners.
Your canvas spans from the ages of 5 to 13, from 0800 to 1600, and will be splashed with a minimum of 5 hours of daily interaction with your students. We know it may vary, especially during national exams, but there are also after-school adventures waiting to be crafted. Plus, a part of your day should be dedicated to the art of lesson preparation.
In your arsenal, bring games, colored pencils, and English language treasures. Heck, even toss in some clothes and toys for those in need. Your personal touch, perhaps through pictures or tokens from your homeland, can be a key to unlocking a world of understanding for these young hearts. Your contributions will ripple through the lives of these budding scholars in Puerto Escondido.
Your role is a masterpiece in itself:
– **Assisting Local Teachers:** Stand shoulder to shoulder with local educators, making English lessons an enchanting journey of games, songs, and educational adventures.
– **Organizing Extracurricular Activities:** Take charge of after-school escapades, be it sports, crafts, or unleashing the artist within them. It's about holistic growth.
– **Creative Lesson Planning:** Paint a canvas of innovation with lessons that captivate and involve students actively.
– **Fostering Language Skills and Cultural Understanding:** Bridge the gap, converse with kids aged 5 to 13, and let them taste the essence of English. Teach them the world through your eyes.
– **Availability and After-School Engagement:** Your day extends beyond the classroom; be their mentor, their friend. Engage in after-school missions when the community calls.
– **Lesson Preparation:** Your teaching is your art, so take time to craft it carefully. Organize and structure the path to enlightenment.
– **Enriching the Learning Experience:** Carry treasures in your bag – games, books, and colors. Share pieces of your world to broaden theirs.
The role of a community teaching assistant isn't just about teaching; it's about being a guiding star in the lives of these young souls. It's about turning education into an adventure, making every day in Puerto Escondido a masterpiece waiting to be painted. 
Schedule
Monday – Your Journey Begins
*Morning:*
After a scrumptious breakfast, you'll be welcomed to the local team and the projects. We'll get you well-acquainted with the center, walk you through the ins and outs, the Code of Conduct, the Child Protection Policy, and Media Consent rules. You'll also dive into the heart of Puerto Escondido's culture and get a taste of the local lingo with a basic Spanish lesson.
*Afternoon:*
Post-lunch, you're free to explore the bustling town of Puerto Escondido. Need to sort out your phone or exchange currency? We've got you covered with info on that and the closest ATMs.
Tuesday to Friday – Dive into the Action
*Morning:*
After another delightful breakfast, you're off to the school for your teaching adventure. Your mission includes aiding local teachers, cooking up cool after-school activities, crafting captivating lessons, nurturing language skills and cultural insights, and, of course, being there for the students. It's all part of the game, just like your role suggests.
*Afternoon:*
Once lunch fuels you up, it's back to the grind as per your role. Teaching, connecting with your students, and leaving your mark on the local community will be the highlight of your afternoons.
This schedule can be changed and/or amended depending on weather conditions, local conditions and unforeseen circumstances
Environmental Conservation
Are you ready to dive headfirst into an eco-adventure in the stunning Puerto Escondido? It's time to channel your inner eco-warrior and be a part of something truly transformative!
Picture this: you, the sun, the sand, and a mission to make a positive impact. Our program in Puerto Escondido isn't just about planting trees and cleaning up beaches; it's about creating lasting change. The environment here is facing challenges like air pollution, water shortages, and deforestation, just like many other places worldwide. And guess what? We're here to be the change-makers!
But there's more to it than just saving the planet. As you roll up your sleeves and get your hands dirty, you'll also be rolling out an exciting chapter in your life. Mexico is a vibrant country, and here's your chance to experience it in a whole new way – by connecting with nature.
Taking care of our environment should be a part of who we are, and that's where your journey begins. Puerto Escondido is your playground, where you'll become an environmental superhero, one tree, one beach, one pup at a time.
Now, let's talk about what's on your agenda in this coastal paradise. We're not about monotony; we're all about variety! From tree planting to beach clean-ups, from tackling pollution to rescuing stray dogs, your days will be as diverse as the vibrant marine life in the Mexican waters.
And here's the fun part: we're throwing in some innovative, creative activities to make learning feel like a breeze. These unforgettable experiences will not only enrich your life but also leave an impact on the world that will resonate for generations.
Together, we're writing a love letter to Mother Nature, and we're making sure future generations read it with gratitude. This isn't just a program; it's a legacy in the making.
So, seize this incredible opportunity, learn, grow, and write your own chapter in the book of environmental heroes.
Your mission, should you choose to accept it:
**1. Tree Planting:** Transform the landscape and provide a home for local wildlife by planting tropical trees.
**2. Coastal Clean-Up Drive:** Join the fight against plastic pollution and keep Puerto Escondido's coastline beautiful for everyone to enjoy.
**3. Garbage and Plastic Collection:** Be a pollution-buster by collecting and disposing of beach and nearby area waste.
**4. Stray Dog Rescue and Shelter:** Give stray dogs a new lease on life and create safer streets for both animals and humans.
**5. Environmental Education:** Empower local children and community members with the knowledge to protect their environment and promote sustainability.
**6. Community Engagement:** Support initiatives that connect environmental protection with community development, fostering a sense of responsibility among the locals.
And, oh, we've got your back with a meticulously crafted schedule that allows you to rest and recharge. Our local program coordinator is here to guide you, and your daily sessions start at 9:00 AM, break for some downtime, and resume at 2:00 PM, concluding at 4:00 PM.
Schedule
Monday
– Let's kick off the week with an introduction meeting. We'll set some ground rules, and expectations, and make sure you're in the know about health and safety.
– Dive into the wonderful world of Mexico with some tips on do's and don'ts, a crash course on Mexican culture, and a few essential Spanish/Mayan language lessons.
– Afterward, we'll take you on a tour of the compound and the local area. We'll show you where to find the nearest shops and help you get a sim card if you need one.
– Of course, we'll pause for a delightful lunch.
– In the afternoon, we'll get you all prepped for the environmental projects ahead. You'll visit the project sites and see where the magic happens.
– And, to wrap up this exciting day, you'll enjoy a typical welcome dinner with your host family.
Tuesday to Friday
– Rise and shine with a hearty breakfast to fuel your day.
– Your main mission this week: environmental conservation! Get ready for activities like tree planting, coastal clean-up drives, garbage and plastic collection, rescuing stray dogs, educating the community about the environment, and engaging with the locals.
– But don't worry, we'll keep you energized with lunch in the middle of the day.
– You'll keep rocking those environmental activities in the afternoon.
– Finally, we'll gather for a well-deserved dinner in the evening.
This schedule can be changed and/or amended depending on weather conditions, local conditions and unforeseen circumstances
Construction & Renovation
Hey there, amazing individuals aged 18-30! Are you ready to be a part of something extraordinary? Get ready to embark on an inspiring adventure in the stunning Puerto Escondido, Mexico. Here's your chance to make a lasting impact, and we're not just talking about bricks and mortar – we're talking about shaping better futures for local students and our furry friends.
When you step into the heart of Puerto Escondido, you're not just a visitor; you're a catalyst for change. Our mission revolves around reviving school infrastructure and making it truly remarkable. We're breathing new life into educational facilities, turning them into spaces where students can dream big and achieve their goals. Think vibrant library makeovers, playful playground transformations, classroom revivals, and essential school furniture repairs – all with your hands-on involvement. You're ensuring that students have an environment that fosters their growth and success.
But we're not stopping there. We're extending our helping hands to local animal shelters. You get to be a part of this journey, offering love, care, and hope to those four-legged companions who need it the most. Whether it's feeding, cleaning, or simply spending quality time with these animals, your compassion is making a world of difference.
In Puerto Escondido, the sunsets are more golden, the waves are more inviting, and the community spirit is vibrant, all because of your involvement. Join us in this unique fusion of compassion, construction, and community-building, and become a beacon of hope. Every brick laid and every paw cared for brings us closer to a brighter tomorrow.
So, what's your role in this transformative journey? It's central to creating lasting change. Here's a sneak peek into what to expect:
**Educational Empowerment:**
You'll be at the forefront of improving the learning conditions for local students. Get ready to dive into renovation and construction projects at village schools. From giving classrooms a makeover to rejuvenating playgrounds and fixing up school furniture, you're creating inspiring learning environments. You're giving students the infrastructure they need to dream, learn, and succeed.
**Animal Care and Welfare:**
Your journey extends to local animal shelters. You'll be offering love, care, and support to animals in need. Your compassion will help these furry friends find the warmth and shelter they deserve. Whether it's feeding, cleaning, or spending quality time, you're making a significant impact on their well-being.
**Community Building:**
This adventure isn't just about work; it's about immersion. Dive into the vibrant local community of Puerto Escondido. Connect with fellow participants, embrace the culture, and be a part of the warm and welcoming atmosphere of the region.
**Impact and Inspiration:**
Your role is about creating a legacy. Your dedication to these projects and your compassion for students and animals will bring hope, inspiration, and a brighter future to Puerto Escondido. Your actions will echo in the smiles of students, the wagging tails of animals, and the hearts of the local community.
You'll be actively involved in program activities for a minimum of 5 hours a day, with some adjustments on local holidays. Your dedication ensures that your efforts have a profound and lasting impact on the community and the projects we undertake. We appreciate your commitment to the program's success and the positive change we're striving to achieve. Are you ready to be the change you want to see in Puerto Escondido? Join us on this incredible journey!
Schedule
Monday
– Start your day with a delicious breakfast that fuels your energy.
– Get a warm welcome as you meet the local team and dive into the projects.
– Explore the center and get a sneak peek into the dos and don'ts, the Code of Conduct, the Child Protection Policy, and Media Consent guidelines.
– Delve into the culture of Puerto Escondido and enjoy a basic Spanish lesson.
– After a satisfying lunch, it's time to discover the vibrant town of Puerto Escondido. You can arrange mobile phone connections, use currency exchange services, and find nearby ATM facilities for your convenience.
Tuesday to Friday
– Fuel up with a hearty breakfast and head to the project site, ready to make a difference.
– Roll up your sleeves and engage in renovation and construction activities tailored to your role. This might involve working on school infrastructure, classrooms, playgrounds, or assisting with animal shelter construction and renovation, all under the guidance of our coordinator.
– Pause for a delicious lunch to recharge and relax, preparing for the rest of the day.
– Dive back into your dedicated efforts on the projects, ensuring you're making a positive impact on both the community and the animals.
This schedule can be changed and/or amended depending on weather conditions, local conditions and unforeseen circumstances
Animal Shelter
Welcome to the Puerto Escondido Animal Shelter Program – your chance to be a superhero for stray dogs and cats in this stunning coastal paradise. Puerto Escondido might be known for its Instagram-worthy beaches, but it's also home to a furry challenge – those adorable yet homeless furballs roaming the streets. That's where you come in!
We're calling all you compassionate souls to join us on a journey of a lifetime. Together, we'll turn Puerto Escondido into a safe haven for our four-legged friends. Imagine strolling along those picturesque beaches, all while making a real difference in the lives of these cats and dogs. 🐾
This isn't just another program; it's an immersive experience in one of Mexico's most charming towns. By lending a helping hand, you'll be a part of a movement to create a kinder world for these animals and the people of Puerto Escondido.
Your role as a volunteer:
**1. Feeding:** Your furry friends need their daily dose of love, and that starts with providing them nutritious meals.
**2. Grooming:** It's spa day! Help keep these animals squeaky clean, and you'll see bonds form that'll warm your heart.
**3. Washing Enclosures:** A tidy space is a happy space. You'll be in charge of keeping their homes comfortable and cozy.
**4. Caring for Their Health:** Watch over their well-being, ensuring they're happy and healthy. You might even assist in those vet visits!
**5. Walking the Dogs:** Daily adventures with your canine buddies are a must. They need exercise and love, and you're just the person for the job.
**6. Shelter Renovation:** Get your hands dirty in making the shelter an even better place. Think woodworking, painting, and a whole lot of DIY fun.
**7. Stray Cat & Dog Rescue:** For those epic rescue missions, you'll be part of the action, rounding up new furry pals and giving them a safe place to call home.
Your role is like a rainbow – versatile, colorful, and full of surprises. Whether you're a pet lover, a DIY guru, or an adventure seeker, we need your unique skills to turn Puerto Escondido into the most animal-friendly place on Earth.
Schedule
Monday
– Start your journey with an introductory meeting. We'll set the stage, go over the house rules, expectations, and important health and safety info. You'll also learn about handling important documents.
– Dive into the rich culture of Mexico with lessons on do's and don'ts, Mexican traditions, and even some basic survival Spanish or Mayan language lessons.
– Get to know the lay of the land with a tour of the compound and the local area. We'll show you where to find local shops and help you arrange a sim-card if you need one.
– Time for a delicious lunch.
– In the afternoon, you'll either prepare for your project or head out for a visit to the project sites. If you're more of a foodie, you can opt for some cooking lessons.
– Wrap up your day with a warm, typical welcome dinner with your host family.
Tuesday to Friday
– Kickstart your day with a hearty breakfast.
– Head over to the animal shelter.
– Get your daily instructions from our on-site coordinator.
– Dive into various activities as described in "Your Role – General Information."
– Lunch break.
– After lunch, it's back to the shelter for more hands-on work.
– Engage in ongoing tasks and projects aimed at making the shelter a better place for its residents.
– Finish off the day with a satisfying dinner.
This schedule can be changed and/or amended depending on weather conditions, local conditions and unforeseen circumstances
Mexico Adventure
Prepare for a week of unforgettable adventures in the mesmerizing coastal town of Puerto Escondido, Mexico.
Our Puerto Escondido Adventure Week is your ticket to a thrilling blend of cultural immersion, outdoor escapades, and meaningful conservation work. We've curated an itinerary that promises to fill your heart with memories, connect you with nature, and capture the essence of Puerto Escondido.
Imagine stepping into the colorful tapestry of Oaxacan life, exploring vibrant markets, mastering the art of crafting authentic Oaxacan dishes, and unleashing your creativity in our art workshops. Then, break free from the city's embrace to sail along the coast, gallop on pristine beaches, and conquer the waves in unforgettable surf lessons, all while basking in the sun's warm embrace.
But it's not just about the adrenaline rush; it's about giving back. Our turtle conservation day camp invites you to roll up your sleeves and make a genuine impact on the world as you protect these incredible creatures. As day turns into night, you'll witness the magic of bioluminescence on a boat trip that will leave you in awe. And as our incredible week concludes, we'll gather one last time for a grand farewell dinner fiesta under the stars.
So, whether you're a culture enthusiast, a nature lover, an adventure-seeker, or someone simply in search of an unforgettable escape, the Puerto Escondido Adventure Week is your all-in-one, breathtaking experience. Join us on this journey of discovery and leave with a heart brimming with memories that will last a lifetime.
**Aims & Objectives**
– Immerse participants in the rich traditions of Oaxacan cuisine and art, fostering cultural understanding.
– Promote environmental awareness and conservation through hands-on involvement in turtle conservation activities.
– Encourage physical activity and outdoor exploration, allowing participants to experience the beauty of Puerto Escondido's natural surroundings.
– Create lasting memories and forge connections with fellow adventurers.
– Provide a safe, educational, and enjoyable experience for all participants.
Schedule
Monday
– Let's kick things off with an orientation to get you settled and ready for an amazing adventure.
– Afterward, we'll dive into the heart of the city with a tour of the bustling city center and vibrant markets.
– And to satisfy your taste buds and creativity, we'll top the day off with an Oaxacan cooking class.
Tuesday
– We're heading for the coast with a thrilling boat trip, where you'll soak up the coastal beauty and sea breeze.
– In the afternoon, it's time to let your artistic side shine in an Oaxacan art crafts class.
Wednesday
– Get ready to make a real difference as we engage in turtle conservation activities, a chance to protect these incredible creatures.
Thursday
– Feel the wind in your hair and the sand beneath your feet with an exhilarating horseback ride on the beach.
– As the sun sets, prepare for an enchanting boat trip where you'll witness the magic of bioluminescence.
Friday
– Time to catch some waves! We'll hit the beach for an epic surf lesson.
– As the week comes to a close, we'll gather one last time for a grand farewell dinner fiesta.
This schedule can be changed and/or amended depending on weather conditions, local conditions and unforeseen circumstances
Program
Prices
2 Weeks: 935 Euro / 995 US$
3 Weeks: 1250 Euro / 1330 US$
4 Weeks: 1565 Euro / 1665 US$
+1 Week: 390 Euro / 425 US$
* Culture Week, Construction & Adventure have an extra fee of 70 Euro/80 US$ per week
With us there are NO registration or administration fees!
Plus you can easily combine the different projects.
What's included:
Volunteer program
Accommodation
Meals
24/7 in-country support
In-country program orientation
Pre-departure support
Airport pick-up
Not included:
visa, flight, travel insurance, vaccinations, criminal background check, return trip to the airport, 5% international banking fee
Requirements to join:
– Participants need to be minimum 18 years old
– Participants under 16 need to join with a parent/guardian
– Participants aged 16 to 18 need to have parental consent
– Participants are required to provide a criminal background check (if unable to obtain a criminal background check, you can provide two character reference letters instead)
– Participants are required to have their own travel insurance
– You need to be able to speak and understand at least basic English
Fill out the online Application Form
We give you outcome within 48 hours
Book your program by paying a deposit
Frequently Asked Questions
Mexico
When should I start to apply?
It is best to apply as early as possible as we have limited placements available in our programs, especially during summer.
You can apply up to 1 year in the future to guarantee your placement.
We do however accept late applications up to 2 weeks before the start date, let us know and we will check the availability for you!
How long does the application process take?
Very fast with us! You fill out the application form, and we go to work for you within hours! For most placements, you will get an answer within 1-2 days.
Can I get a certificate after the program?
Yes, we will provide you with the Certificate after the successful completion of the program. This certificate is provided on request, so just let us know if you would like this!
How does my airport pickup work?
Your airport pick-up is included, and we will arrange this for you on Sunday.
Can I volunteer with a friend or a group?
Yes you can! We can organize your program together with a friend, just let us know this in the comment section on the application form.
We can also organize. a family trip or a group, jst contact us, and we will be happy to help you!
How many hours per day do I volunteer?
Volunteers usually work for about 4 to 6 hours a day depending on their program type, and there can also be extra preparation time.
You have the weekend off so you can explore the area, go traveling, or just chill and relax on weekends.
Any More Questions?
We're always here to help. Get in touch now!
Testimonial
Sarah Snook
A testimonial from Sarah Snook the famous Hollywood actress who joined our volunteer program.