Medical Internship
in
Tanzania
Embark on an extraordinary medical expedition at a community hospital nestled in the heart of Arusha, Tanzania. This unique journey will grant you exclusive access to a wealth of knowledge, immersing you in the art of healthcare service alongside dedicated local professionals.
For medical practitioners and aspiring medical or nursing students alike, this program serves as a gateway to refine and fortify your understanding of healthcare provision in Tanzania. It is an unrivaled opportunity to sharpen your medical acumen, deepen your expertise, and expand your horizons in a captivating and culturally rich setting.
Your qualifications will unlock a multitude of possibilities, enabling you to extend a healing hand to those who are most in need within the community. You will be a beacon of hope for individuals who face barriers to essential resources, offering them compassionate care and vital support.
Prepare yourself for an exhilarating blend of practical experience and immersive learning as you work side by side with local professionals. Each step you take within the hospital's bustling corridors will expose you to the intricate tapestry of healthcare practices, allowing you to witness firsthand the impact of your dedication and expertise.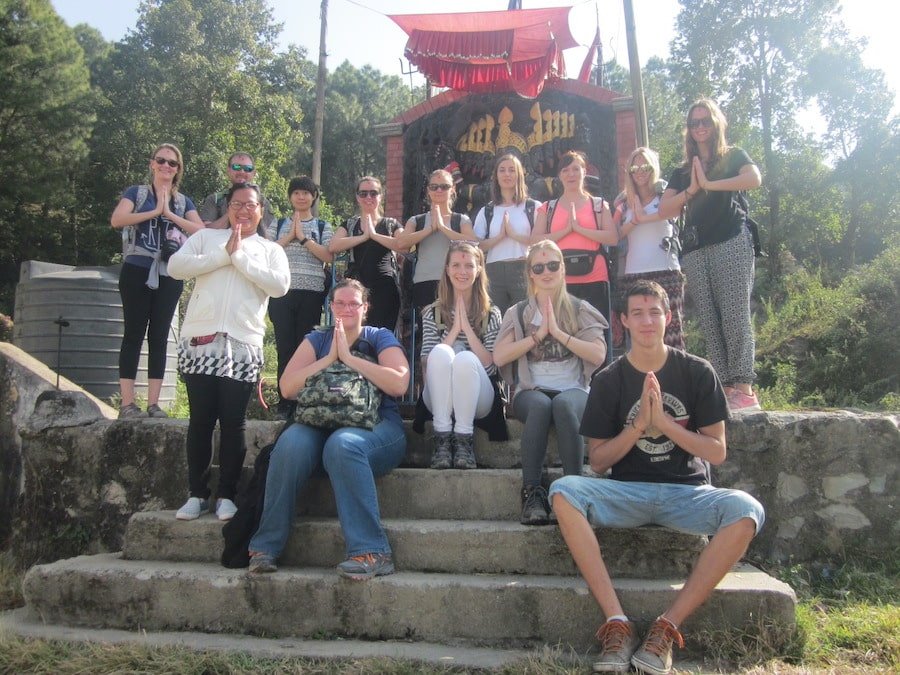 Join our
Immersion Internship

in Tanzania!
As an intern, you'll have the chance to immerse yourself in this unique environment, gaining a deeper understanding of the local culture and traditions. Not only will you be able to broaden your perspectives and create unforgettable memories, but you'll also gain invaluable experience in your field. Our program is designed to provide interns with hands-on experience working with patients from a variety of backgrounds and conditions, helping you to develop the skills and knowledge you need to succeed in your future career.
Our program's first week is not just about getting briefed on the program, but it's also designed to immerse you in the vibrant culture of Tanzania. You'll get a comprehensive understanding of the Dos and Don'ts, and by the end of the week, you'll fall in love with the country's proud history and heritage.
On Thursday and Friday, a professional supervisor will provide an introduction session to prepare you for the local work environment and culture. These sessions are tailored to the industry or field in which your internship takes place, so you'll be fully equipped with the local situation and developments surrounding your work. We're excited to guide you through this unique and enriching experience.
Your
Arrival
Get ready for a warm welcome to Tanzania! Your program begins the moment you arrive, with our airport pick-up on Sunday. To ensure a smooth transition, we'll provide you with all the necessary arrival and contact details when you book your program. If you would be arriving earlier than Sunday then talk to our helpful support team so we can help you with that. The local team will be waiting for you, ready to transfer you to your accommodation.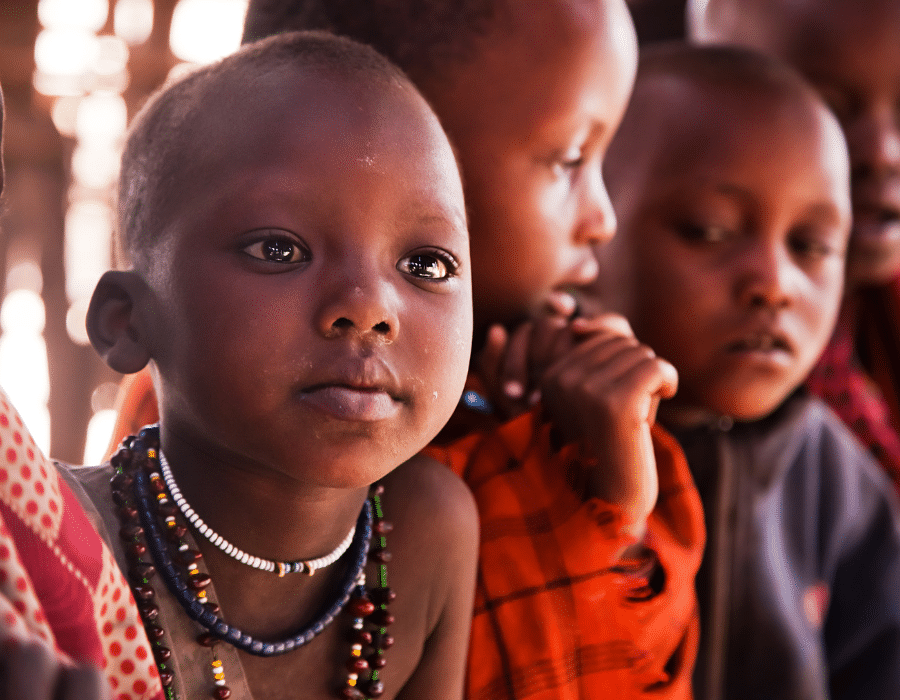 The Cultural Introduction

Join us for an incredible first week of our program that promises to immerse you in Tanzania's rich culture and offer an unforgettable experience. From day one, we will give you a comprehensive briefing of our program, ensuring that you are fully prepared for what lies ahead.
Over the course of the first three days, we will guide you through the Dos and Don'ts of Tanzania culture and showcase the best of this stunning country. 
On Thursday and Friday of your first week, you will receive an introduction session before the start of your internship. A professional supervisor will provide you with invaluable insights into the local industry/field, helping you to understand the local work environment and culture.
At our program, we believe that a well-rounded and immersive experience is vital for your success. Our incredible first week will provide you with an unforgettable introduction to Nepal and your upcoming internship. Prepare yourself for an adventure of self-discovery and professional growth!
Your
 Accommodation
Your accommodation is included in your package from Sunday night until Saturday morning of your last week, so you can rest assured that you'll have a comfortable place to call home throughout your journey.
Medical Internship
in Tanzania
You will do your internship in the second-largest hospital in Arusha, with an in-patient capacity of 100 and over 100 staff members. The hospital offers a wide range of medical services, including Obstetrics/Gynecology, Pediatrics, Maternity, Radiology, Dentistry, and Care, Treatment and Coordination for persons living with HIV, as well as a Surgical Theatre that does an average of 50-70 procedures each month.
As a participant in this program, you will have the opportunity to engage in a variety of activities depending on your level of skill and education. You will shadow local doctors, nurses, and other healthcare professionals caring for persons receiving in-patient and outpatient care. This may include monitoring, observing, and providing health outreach information to the community.
In addition to gaining valuable knowledge and experience, participants can contribute to the hospital by sharing their expertise and skills and, when possible, donating additional resources and supplies. This will help to bridge the financial gap and support the local community members who may not have easy access to quality healthcare services. Join us and become a part of this meaningful and fulfilling experience!
Schedule
Embrace an empowering journey of service and compassion from Monday to Friday. Each day, you'll dedicate 6-8 transformative hours at the hospital, accompanied by moments of respite and nourishment. Let's delve into a glimpse of what your fulfilling schedule might entail:
As the sun casts its warm rays, a nourishing breakfast awaits, setting the stage for a day brimming with purpose. With eager anticipation, you'll step into the bustling realm of health care service provision at the esteemed local center or hospital. Guided by experienced professionals, you'll lend a helping hand, offering support and care to those in need. Whether it's assisting in vital procedures, tending to patients' well-being, or collaborating with the dedicated medical team, every moment will be infused with empathy and expertise.
As noon approaches, a well-deserved pause beckons. You'll indulge in a delectable lunch, replenishing your energy and connecting with fellow participants who share your passion for making a difference. Engage in heartfelt conversations, exchanging stories that reflect the profound impact you're collectively creating. These shared moments of camaraderie will fuel your determination and inspire newfound perspectives.
With renewed vigor, you'll resume your vital role in the afternoon session of health care service provision. Guided by the rhythm of compassion, you'll navigate diverse challenges, embracing opportunities to learn, grow, and make a lasting impact. Each interaction will be infused with genuine care, as you attend to the unique needs of patients and contribute to their well-being. Together with the dedicated medical team, you'll form an unstoppable force, shaping the future of health care in the local community.
As twilight descends, a fulfilling dinner awaits, a moment to savor the accomplishments of the day. Reflect on the lives touched, the transformative experiences shared, and the profound growth within yourself. This dynamic schedule is designed to adapt and evolve, ensuring that your efforts are optimally channeled, considering the ever-changing circumstances of weather, local conditions, and unforeseen situations.
Are you ready to embrace this extraordinary opportunity to serve, to heal, and to make a tangible difference? Step into the vibrant tapestry of each day, where compassion and expertise converge. Join us as we embark on this remarkable journey, where your dedication will shape lives, inspire change, and leave an indelible mark on the world of health care.
Internship
Price
3 Weeks: 2050 Euro
4 Weeks: 2400 Euro
+1 Week: 395 Euro
What's included:
– Internship placement with an assigned project and a professional work environment
– English language-speaking person in the working environment plus a local language when applicable
– Guidance, Supervision, and on-the-job training
– 25 or more working hours per week
– Frequent (bi-weekly/monthly) feedback and progress sessions with the hosting company or organization
– Workplace for the intern
– Welcome and pick-up at the airport
– Accommodation close to the workplace with a comfortable environment
–  Introduction & orientation week consisting of an intro into the local culture and customs as well as an introduction to the internship placement
– Meals provided (some meals are included)
– 24-hour local support
Not included:
visa, flight, travel insurance, vaccinations, criminal background check, return trip to the airport, 5% international banking fee
Requirements to join:
– Participants need to be minimum 20 years old
– Provide your CV, motivation letter, and qualifications
– An established background in an affiliated field of study
– Participants are required to provide a criminal background check (if unable to obtain a criminal background check, you can provide two character reference letters instead)
– Participants are required to have their own travel insurance
– You need to be able to speak and understand English