Journalism Internship
in
Nepal
Get ready to dive into the fascinating world of journalism with our exclusive internship program in the bustling city of Kathmandu, Nepal. This is a once-in-a-lifetime opportunity to immerse yourself in the vibrant local culture while gaining invaluable hands-on experience with top media houses.
As an intern, you'll have the chance to work alongside seasoned journalists and editors in private or community media outlets, including newspapers, radio stations, and online media platforms. This program is specifically designed for mass communication and journalism students, providing them with practical training and skill-building opportunities in a real-world setting.
By participating in this program, you'll gain the knowledge, experience, and confidence you need to succeed in the fast-paced and exciting field of journalism. So what are you waiting for? Apply now and get ready to embark on an unforgettable adventure in Nepal!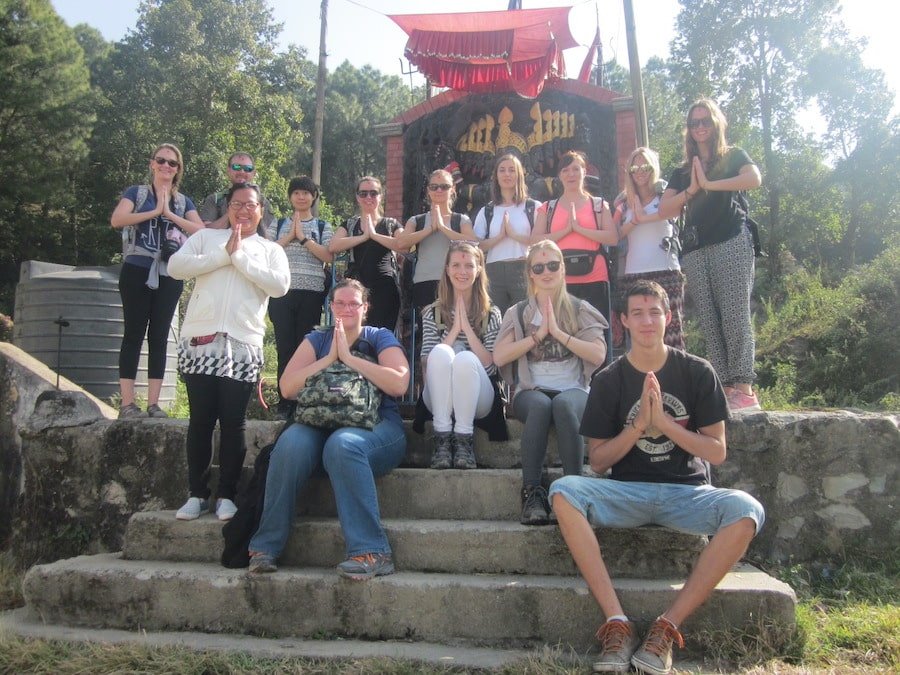 Join our
Immersion Internship

in Nepal!
Are you ready to explore a new and exciting culture while gaining valuable experience in your field? Our internship program in Nepal is the perfect opportunity to do just that.
Nepal is a country unlike any other, with a rich history and diverse cultural landscape that is sure to leave a lasting impression on anyone who visits. As an intern, you'll have the chance to immerse yourself in this unique environment, gaining a deeper understanding of the local culture and traditions.
Not only will you be able to broaden your perspectives and create unforgettable memories, but you'll also gain invaluable experience in your field. Our program is designed to provide interns with hands-on experience working with patients from a variety of backgrounds and conditions, helping you to develop the skills and knowledge you need to succeed in your future career.
Are you ready for an unforgettable experience? Our program's first week is not just about getting briefed on the program, but it's also designed to immerse you in the vibrant culture of Nepal. You'll get a comprehensive understanding of the Dos and Don'ts, and by the end of the week, you'll fall in love with the country's proud history and heritage. On Thursday and Friday, a professional supervisor will provide an academic introduction session to prepare you for the local work environment and culture. These sessions are tailored to the industry or field in which your internship takes place, so you'll be fully equipped with the local situation and developments surrounding your work. We're excited to guide you through this unique and enriching experience.
Location: Kathmandu, Nepal
Duration: Join from 4 weeks
Your
Arrival
Your program begins the moment you arrive, with our airport pick-up on Sunday. To ensure a smooth transition, we'll provide you with all the necessary arrival and contact details when you book your program. The local team will be waiting for you, ready to transfer you to your accommodation.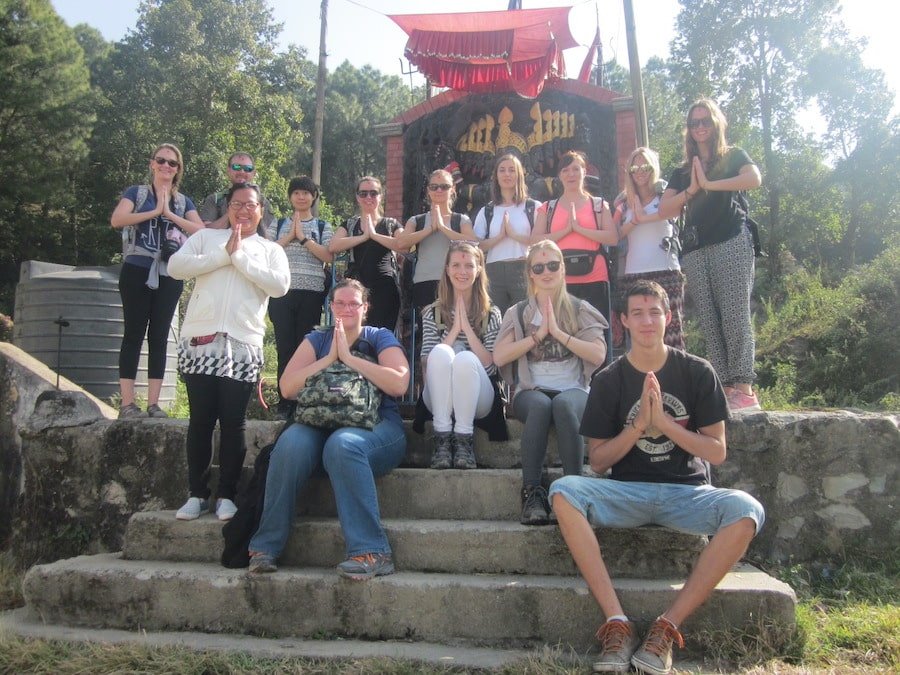 The Cultural Introduction

At our program, we go above and beyond to ensure that interns not only have an incredible placement with a local company/organization, but also have a seamless transition into the local culture and customs. We understand that feeling at home in a new environment is essential for a successful internship experience.
To kickstart this journey, you will start with a 2-day Introduction and Orientation. This will immerse you in the local culture and customs, where interns will have the opportunity to learn about the vibrant local culture, language, and customs.
We believe that by providing this thorough introduction to the local culture and industry, we set our interns up for success. They will enter their internship placements equipped with a deep appreciation for the local customs, a solid understanding of the industry landscape, and the confidence to thrive in the local work environment.
Your
 Accommodation
Your accommodation is included in your package from Sunday night until Saturday morning of your last week, so you can rest assured that you'll have a comfortable place to call home throughout your journey.
The accommodation will have a maximum of 2 persons per room in a shared homestay or apartment with breakfast and a proper workspace included at the accommodation.
You can let us know if you prefer a homestay or an apartment.
A private room upgrade is available at an extra cost, contact us for details.
Journalism Internship
in Nepal
Are you passionate about storytelling and uncovering the truth? Then journalism might just be the field for you! As a journalist, you'll have the thrilling opportunity to gather information and report on current events, trends, issues, and people. You'll be at the forefront of history, documenting important events as they happen and sharing them with the world.
During your internship, you'll work alongside seasoned journalists at some of the top media houses in Kathmandu. You'll get hands-on experience in various aspects of journalism, from reporting and writing to editing and field observation. You'll have the chance to assist journalists with their day-to-day tasks, learn from their expertise, and contribute to the production of high-quality journalism content.
Your main focus as an intern will be on developing your writing and editing skills, as well as gaining experience in field observation. You'll learn how to write compelling stories that capture the attention of readers, how to edit and refine your work to make it the best it can be, and how to conduct fieldwork to gather information and interview sources.
Are you ready to join the exciting world of journalism and make your mark on the industry? Apply now and get ready for an internship experience that will help you develop your skills, grow your network, and prepare you for a successful career in journalism.
Embark on an immersive internship experience at Media Houses in the captivating backdrop of Kathmandu, Nepal. This program isn't just an internship; it's an exhilarating plunge into the vibrant world of journalism, designed specifically for students of mass communication and journalism.
Picture yourself gaining comprehensive experience as you navigate the dynamic landscape of private or community media houses, including newspapers, radio, and online platforms scattered in and around the cultural hub of Kathmandu. This opportunity not only provides you with valuable insights into journalism practices in Nepal but also immerses you in the rich tapestry of this beautiful city.
Journalism, often hailed as the first draft of history, encompasses the art of collecting, analyzing, verifying, and presenting news on current events, trends, issues, and people. Throughout your internship, you'll be side by side with media experts in Kathmandu, delving into the day-to-day lives of journalists. Beyond observation, you'll actively contribute by assisting journalists when the need arises, working across various departments such as reporting, writing, editing, and field observation.
Your focus as an intern will revolve around honing your skills in writing, editing, and field observation, amplifying your knowledge in a practical work environment. With a commitment of 3-4 hours each day from Monday to Friday, this isn't just a schedule—it's a canvas for you to paint your journalistic journey. Your assignments will be tailored to your strengths and interests upon arrival, guided by your dedicated supervisor.
Flexibility is at the core of this experience, allowing for adjustments based on the organization's dynamics, weather conditions, local nuances, and any unforeseen circumstances. Get ready to not just witness, but actively shape the narratives of the media landscape in Kathmandu. It's not just an internship—it's your backstage pass to the heart of journalism.
Internship
Price
4 Weeks: 1995 Euro / 2185 US$
+1 Week: 395 Euro / 435 US$
What's included:
– Internship placement with an assigned project and a professional work environment with a minimum of 30 hours a week
– 2-day introduction and orientation
– Guidance, supervision, feedback sessions, on-the-job training
– Welcome and pick-up at the airport
– Accommodation with a maximum 2 persons per room in a shared homestay or apartment with breakfast and a proper workspace included
– Private room is available at an extra cost (contact us for details)
– Breakfast
– 24-hour in-country support
Not included:
visa, flight, travel insurance, vaccinations, criminal background check, return trip to the airport, 5% international banking fee
Requirements to join:
– Participants need to be minimum 18 years old
– Provide your CV, motivation letter, and qualifications
– An established background in an affiliated field of study
– Participants are required to provide a criminal background check (if unable to obtain a criminal background check, you can provide two character reference letters instead)
– Participants are required to have their own travel insurance
– You need to be able to speak and understand English