Hospitality Internship in
Sri Lanka
Are you eager to jump-start your career in the field with a world-class learning experience? Our internship provides a unique opportunity to gain hands-on experience at a leading hospitality brand in Sri Lanka while exploring the stunning beauty of Kandy, one of the most popular tourist destinations on the island.
During your internship, you'll be mentored by seasoned experts in the field, and you'll have the opportunity to learn and shadow them. Depending on your area of interest, you'll be assigned various tasks and activities to manage operations in different sectors and departments. From taking reservations and seating requests to catering to a customer's dietary needs, you'll experience the details and inner workings of a world-class hospitality setting.
With this internship, you'll acquire invaluable tips and tricks, behind-the-scenes insights, and opportunities to grow your interpersonal, technical, and managerial skills. Regardless of the role you're assigned, you'll receive a wealth of knowledge and experience that will help you stand out in your future career endeavors.
Don't let this opportunity slip away! Take the first step towards your dream hospitality career and apply for this exciting internship today!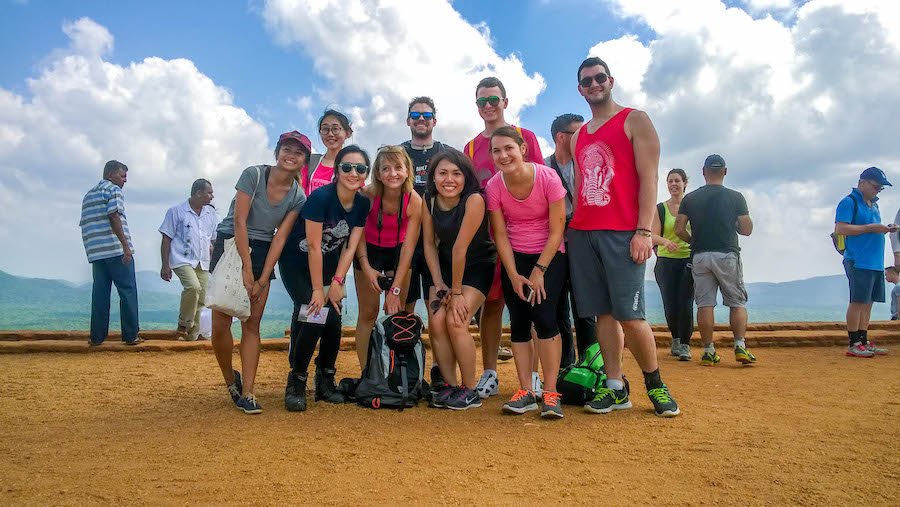 Join our
Immersion Internship

in Sri Lanka!
Are you ready for an adventure of a lifetime? Imagine embarking on an internship in the stunning and culturally rich country of Sri Lanka. You'll be surrounded by breathtaking natural landscapes, from the lush green tea plantations to the golden sandy beaches, all while gaining practical work experience. But it's not just about the work – our program offers the chance to fully immerse yourself in the warmth and hospitality of Sri Lankan customs and culture. You'll learn from locals and experience their unique way of life. This isn't just an opportunity for professional growth, but personal growth too. So what are you waiting for? Come join us in Sri Lanka and let this rewarding experience transform you.
Are you ready for an unforgettable experience? Our program's first week is not just about getting briefed on the program, but it's also designed to immerse you in the vibrant culture of Sri Lanka. You'll get a comprehensive understanding of the Dos and Don'ts, and by the end of the week, you'll fall in love with the country's proud history and heritage. On Thursday and Friday, a professional supervisor will provide an academic introduction session to prepare you for the local work environment and culture. These sessions are tailored to the industry or field in which your internship takes place, so you'll be fully equipped with the local situation and developments surrounding your work. We're excited to guide you through this unique and enriching experience.
Location: Kandy, Sri Lanka
Duration: Join from 4 weeks
Your
Arrival
Get ready for a warm welcome to Sri Lanka! Your program begins the moment you arrive, with our airport pick-up on Sunday. To ensure a smooth transition, we'll provide you with all the necessary arrival and contact details when you book your program. The local team will be waiting for you, ready to transfer you to your accommodation.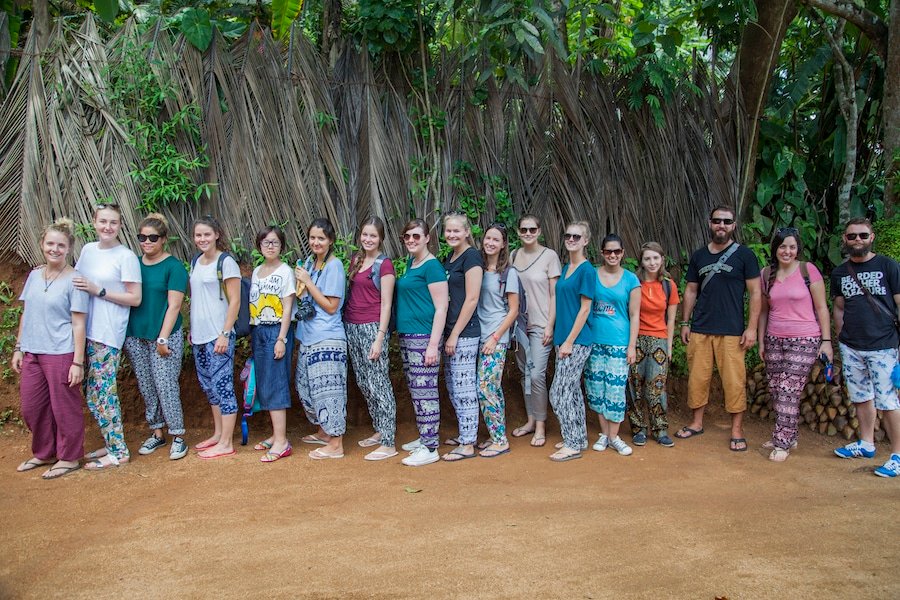 The Cultural Introduction

At our program, we go above and beyond to ensure that interns not only have an incredible placement with a local company/organization, but also have a seamless transition into the local culture and customs. We understand that feeling at home in a new environment is essential for a successful internship experience.
To kickstart this journey, you will start with a 2-day Introduction and Orientation. This will immerse you in the local culture and customs, where interns will have the opportunity to learn about the vibrant local culture, language, and customs.
We believe that by providing this thorough introduction to the local culture and industry, we set our interns up for success. They will enter their internship placements equipped with a deep appreciation for the local customs, a solid understanding of the industry landscape, and the confidence to thrive in the local work environment.
Your
 Accommodation
Your accommodation is included in your package from Sunday night until Saturday morning of your last week, so you can rest assured that you'll have a comfortable place to call home throughout your journey.
The accommodation will have a maximum of 2 persons per room in a shared homestay or apartment with breakfast and a proper workspace included at the accommodation.
You can let us know if you prefer a homestay or an apartment.
A private room upgrade is available at an extra cost, contact us for details.
Hospitality Internship
 in Sri Lanka
As an intern with us, you'll have the chance to immerse yourself in the bustling tourist hotspot of Kandy while gaining valuable experience at one of Sri Lanka's leading hospitality brands. Working alongside seasoned experts, you'll have the opportunity to learn a variety of skills and techniques tailored to your area of specialisation. From handling reservations and customer requests to managing operations across different departments, you'll gain a comprehensive understanding of the inner workings of the industry.
Our program is designed to provide you with a wealth of hands-on experience, insider knowledge, and the chance to develop your interpersonal, technical, and managerial skills. Though unpaid, this internship will give you priceless exposure to a world-class hospitality setting and prepare you for a successful career in the field.
At the end of your internship, you'll have the confidence, skills, and experience to thrive in your future career. So, what are you waiting for? Apply today and embark on an unforgettable journey that will propel you towards your career goals!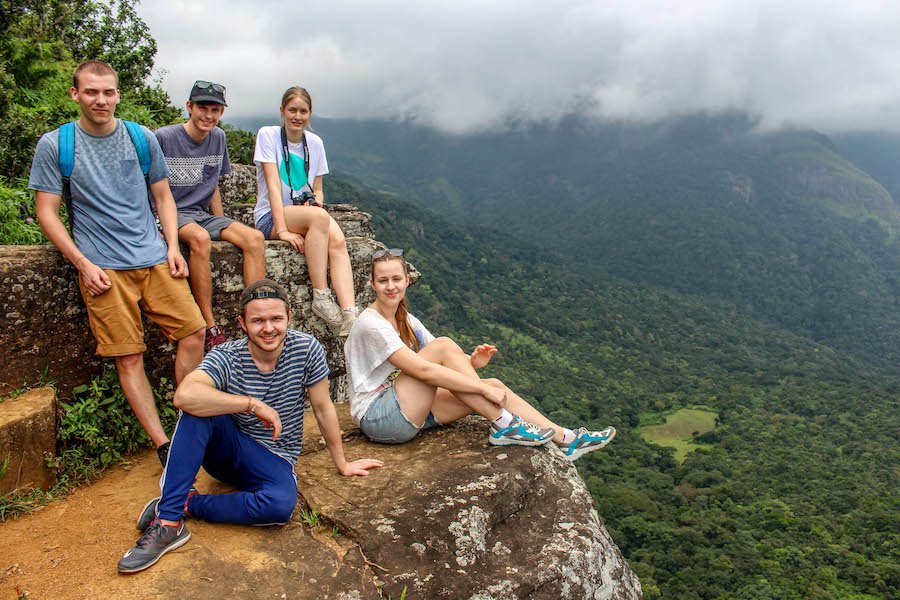 Schedule
Get ready for an exciting journey into the hospitality industry! As an intern, you'll have the chance to work with seasoned experts in the industry and gain hands-on experience from Monday to Friday.
Your daily activities will vary based on the department you're assigned to, but you can expect to shadow supervisors and learn management tasks, as well as get involved in day-to-day operations across various sectors and departments. From handling reservations to catering to special dietary requests, you'll have the opportunity to enhance your skills and learn the nuances of the industry.
But that's not all – you'll also have the unique chance to teach English to hotel staff, making a valuable contribution and developing your own abilities.
While there may be changes to your schedule due to unforeseen circumstances or weather, rest assured that we will make every effort to ensure that your internship is a rewarding and fulfilling experience. Don't miss this chance to take the first step towards a rewarding career in the hospitality industry – apply today!
Internship
Price
4 Weeks: 1995 Euro / 2185 US$
+1 Week: 395 Euro / 435 US$
What's included:
– Internship placement with an assigned project and a professional work environment with a minimum of 30 hours a week
– 2-day introduction and orientation
– Guidance, supervision, feedback sessions, on-the-job training
– Welcome and pick-up at the airport
– Accommodation with a maximum 2 persons per room in a shared homestay or apartment with breakfast and a proper workspace included
– Private room is available at an extra cost (contact us for details)
– Breakfast
– 24-hour in-country support
Not included:
visa, flight, travel insurance, vaccinations, criminal background check, return trip to the airport, 5% international banking fee
Requirements to join:
– Participants need to be minimum 18 years old
– Provide your CV, motivation letter, and qualifications
– An established background in an affiliated field of study
– Participants are required to provide a criminal background check (if unable to obtain a criminal background check, you can provide two character reference letters instead)
– Participants are required to have their own travel insurance
– You need to be able to speak and understand English